Life after myths. Death, disaster, despair. Six Ages 2, the Gloranthan storybook strategy game is out now!
Posted by Michael O'Brien on 23rd Aug 2023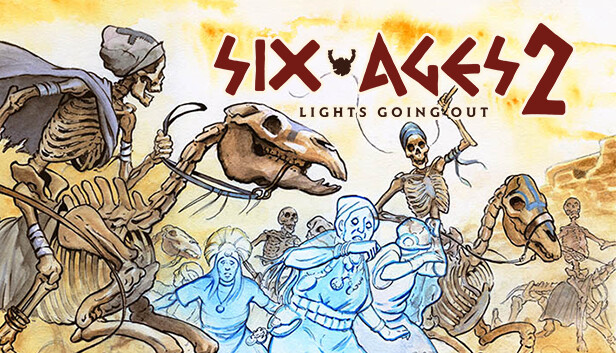 Your ancestors united two rival clans and formed a powerful tribe. Then Chaos broke the world and killed most of your gods. Can you protect your people and cling to survival as the world ends?
Now in release - Six Ages 2: Lights Going Out is is the sequel to Six Ages: Ride Like the Wind, and the spiritual successor to cult hit King of Dragon Pass. Set in Greg Stafford's mythic Glorantha, the world of the RuneQuest TTRPG, it combines interactive fiction and turn-based strategy to immerse you in a hostile, blood-soaked land governed by myth and cursed with wonders.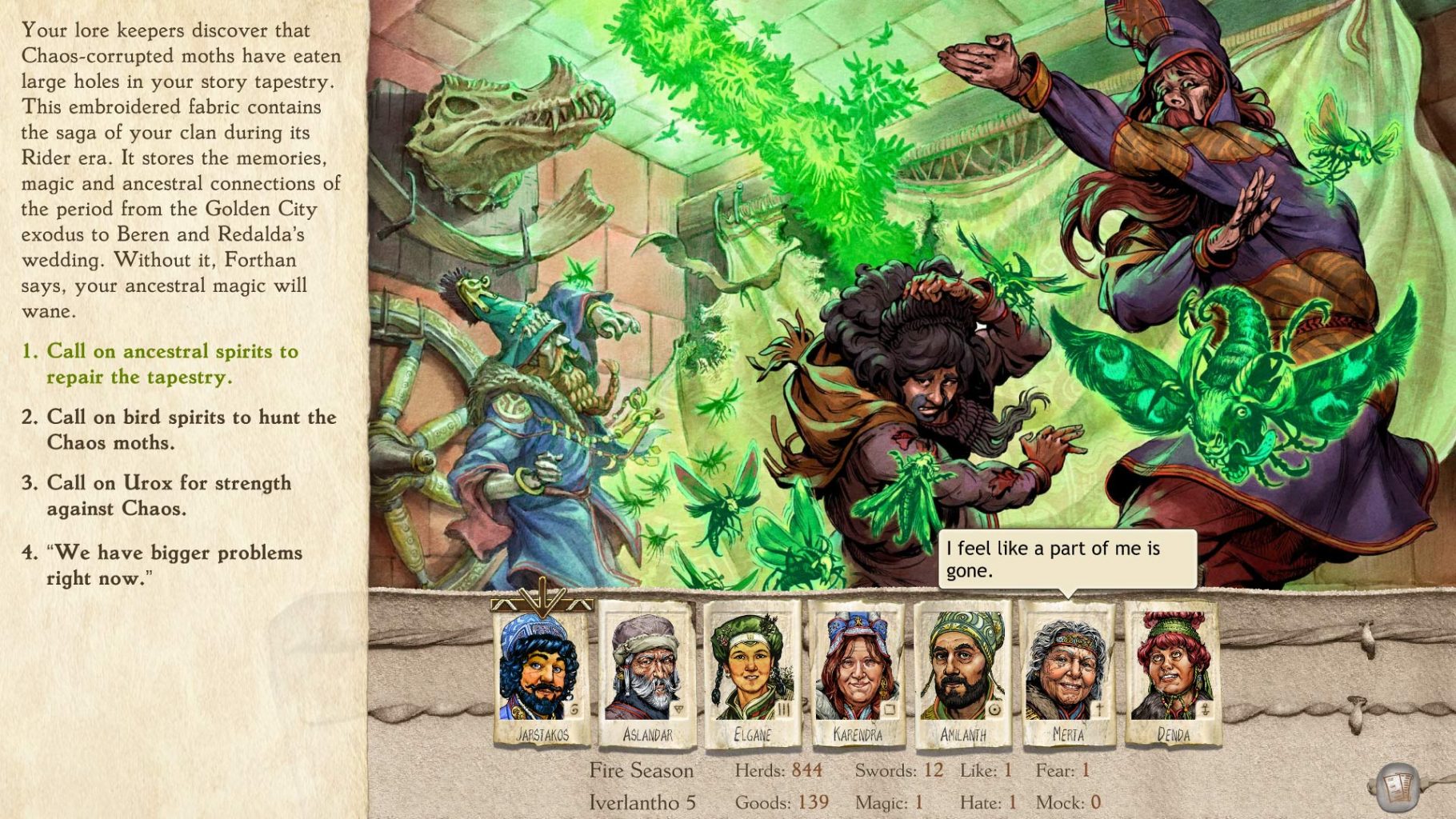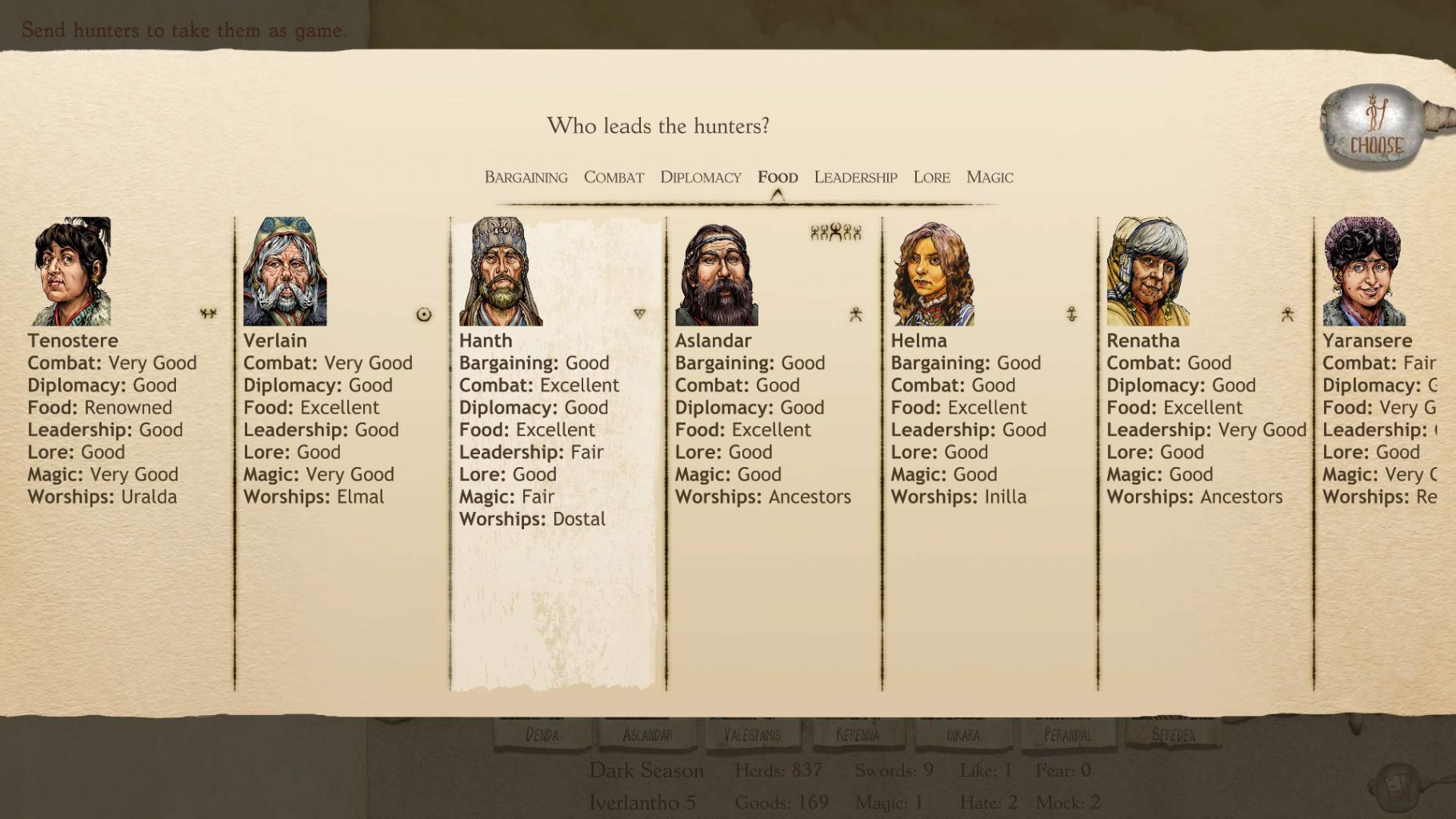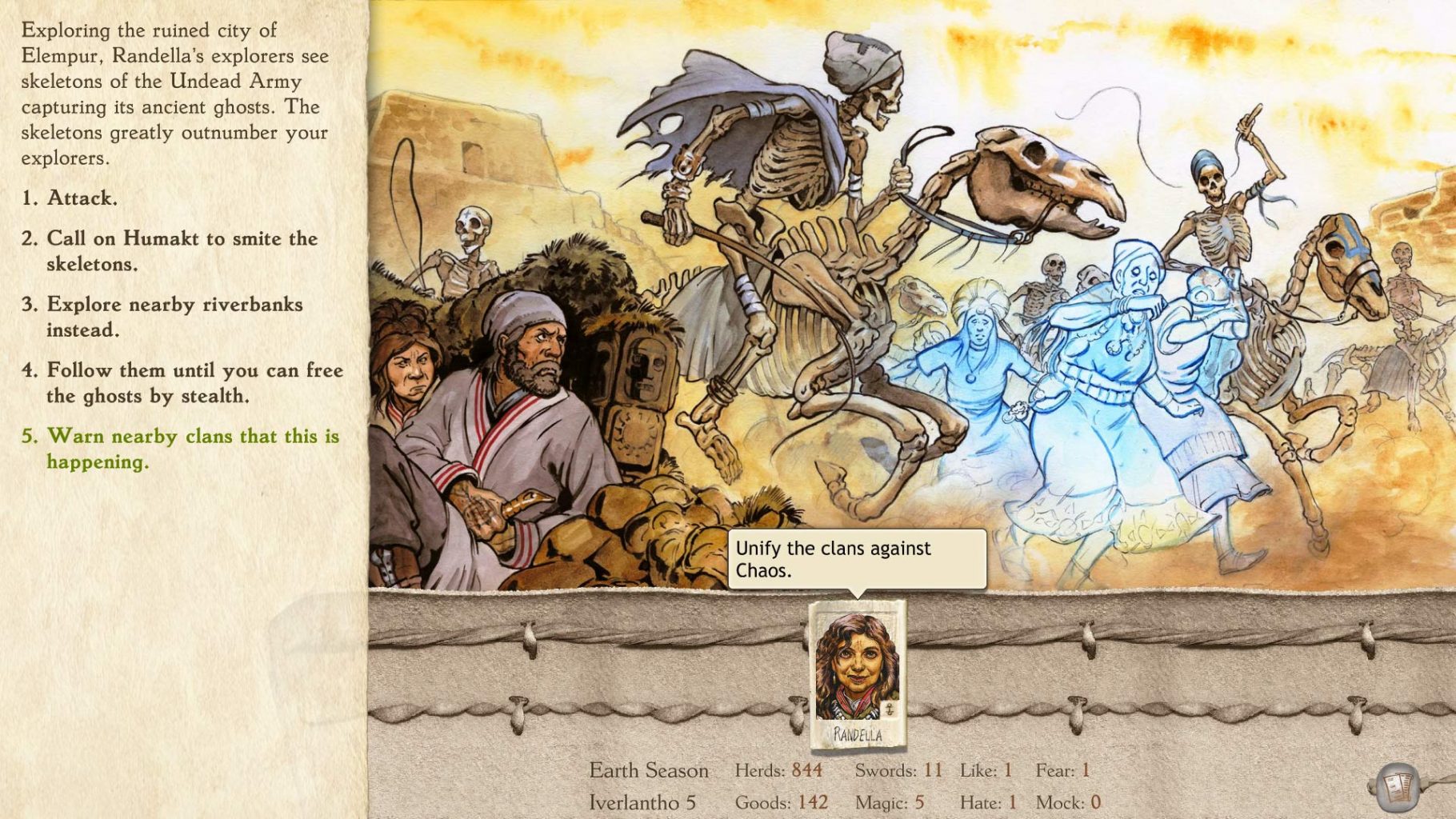 Six Ages 2: Lights Going Out is available now on: Steam, GOG and iOS.