Last call for Gen Con GMs!
Posted by Michael O'Brien on 21st Jun 2018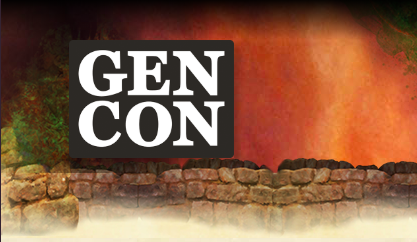 With Gen Con approaching rapidly, it is time to match volunteers to our huge schedule of 188 events. Because of the still unmet demand for Chaosium games—particularly Call of Cthulhu—Gen Con have offered us the opportunity to add several additional tables, so we can add to our offerings if we have a rush of new volunteers.
Join us in sharing Call of Cthulhu, RuneQuest: Roleplaying in Glorantha, 13th Age Glorantha, and HeroQuest at Gen Con! These current titles are scheduled as events, but we need more volunteers to join us in helping to run these games.
Whether it is for one session, a few hours of demos, or a full commitment of two games a day, we welcome anyone that wants to volunteer with us.
And those that run 12+ hours of sessions will get a GM badge from Gen Con (refunding an existing badge, if you already have one!).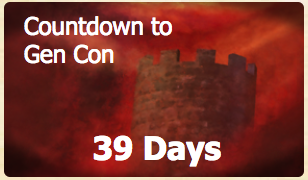 We have GM gifts to give, and those that work overtime are entered into a raffle for yet-to-be-released products. Want to be the first to get a Masks of Nyarlothotep or RuneQuest slip case? Then earn tickets for those raffles by running sessions!
Contact Todd@Chaosium,com to start the process to join or to ask any questions you might have. The deadline to join is June 30th.