King of Dragon Pass marks a 20 year milestone
Posted by Michael O'Brien on 29th Oct 2019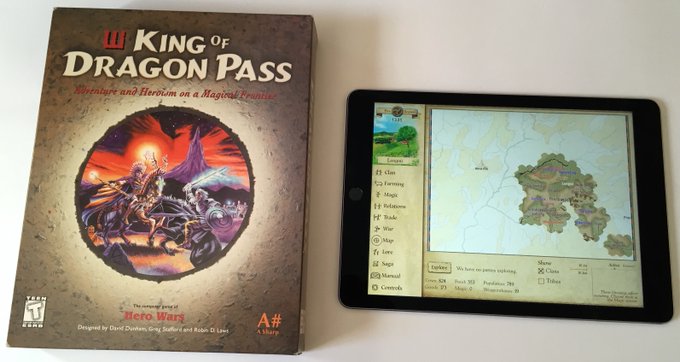 Twenty years ago, the incredible Glorantha game King of Dragon Pass game first shipped! Our friends at A Sharp remind us that back then, it came as a CD in a box, and sold for USD$37.50! Today, you can download an updated version for iOS, Windows, or Android.
The App Store edition is on sale to celebrate: https://apps.apple.com/us/app/king-of-dragon-pass/id335545504
It is also discounted on Steam: https://store.steampowered.com/app/352220/King_of_Dragon_Pass
And if you hadn't heard, its "spiritual successor", Six Ages, is also available on Steam, GOG, and the iOS App Store!