Dragonmeet Program Book features two Chaosium previews: for RuneQuest, and Call of Cthulhu
Posted by Michael O'Brien on 24th Nov 2019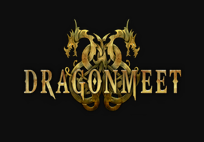 It's Dragonmeet in London UK next Saturday 30th November!
Special previews in the Program Book
Chaosium is a co-sponsor of the convention, and we have two special preview items in the Dragonmeet Programme book.
Call of Cthulhu's Mike Mason presents the entry for one of the Lovecraftian horrors described in the Malleus Monstrorum, currently in development with superlative artwork by Loïc Muzy.
And Jeff Richard and Jason Durall from our RuneQuest team present a Gloranthan location specially developed for the Dragonmeet Programme Book (illustration by Malcolm McClinton).
The Dragonmeet Programme Book available now as a free download, but if you want a print copy you'll have to come to the Novotel Hammersmith next Saturday!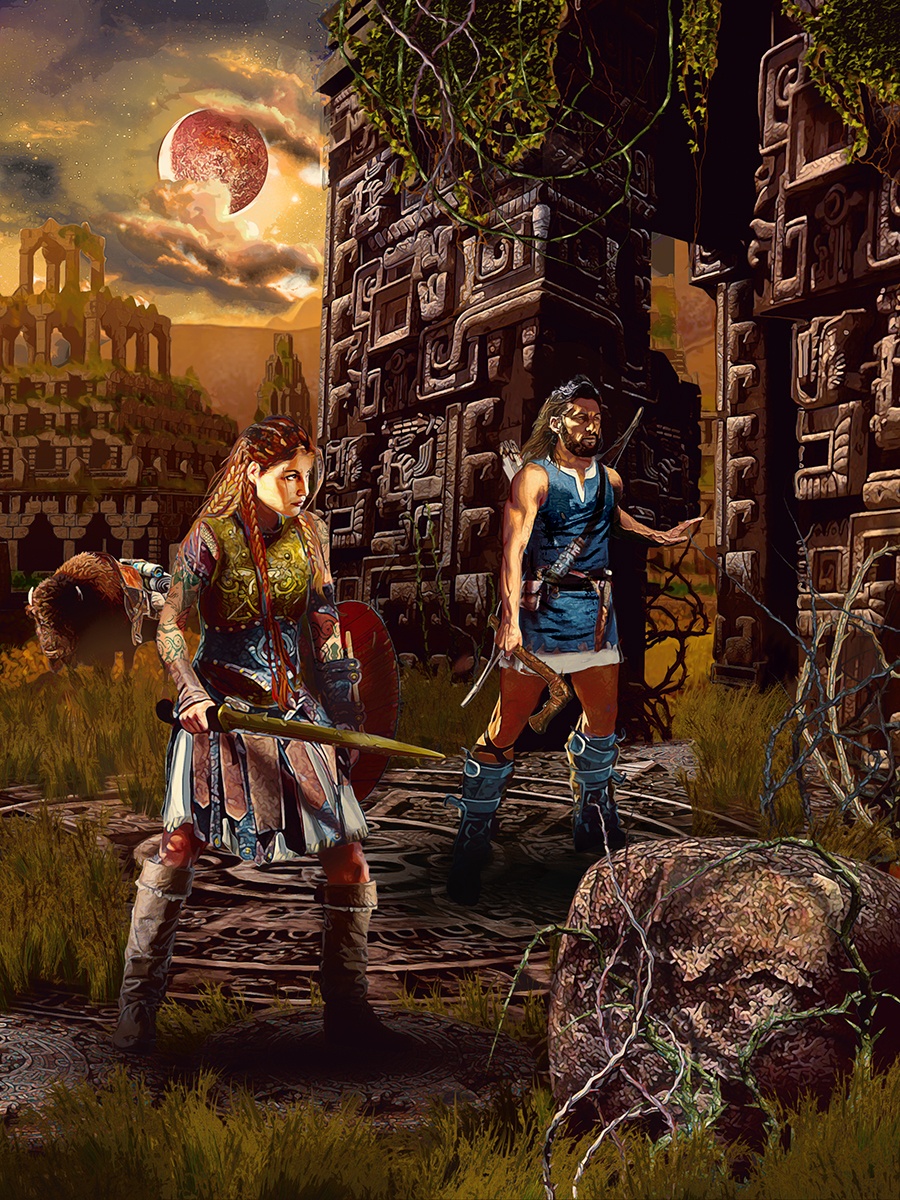 Panels (timing TBA)
RuneQuestions! 10.00-11.00AM
Chaosium's crack team off creators -Jeff Richard, Jason Durall, Michael O'Brien, and Ian Cooper - talk RuneQuest, Questworlds, and Glorantha. Here's your chance to ask Chaosium your questions about what's up next, rules or setting question, or anything else we find interesting!
Monsters and A Special Announcement! 2.00-3.00PM
Making the most of terrors from beyond in Call of Cthulhu. Join Chaosium's Cthulhu team - Mike Mason and Lynne Hardy - for an exploration of monsters. How to use them, how to create them, and how to make them scary. What's more - Chaosium's MOB will be jointing the panel with a secret guest for a special exclusive announcement!
The Chaosium Booth
For those looking for Christmas presents - for themselves and others! - or just taking advantage of convention prices and no shipping, we will have the following products in stock:
Pulp Cthulhu, Two Headed Serpent, Keeper Rulebook 7ed, CoC Slipcase set, Investigators Handbook 7ed, Keepers Screen Pack 7ed, Petersen's Fieldguide to Lovecraftian Horrors, Keeper Decks, The Grand Grimoire, Doors to Darkness, Down Darker Trails, Petersen's Abominations, Masks of Nyarlathotep Slipcase set, Masks of Nyarlathotep (Leatherette) Slipcase set, Alone Against The Dark, Terror Australis, Shadows over Stillwater, CoC Starter set, Berlin - The Wicked City, Berlin - The Wicked City (Leatherette), A Cold Fire Within, Q Workshop CoC dice set. Plus RuneQuest, HeroQuest, Glorantha, Pendragon and 7th Sea products.
Plus Call of Cthulhu badges, mirrors and bottle openers!
BONUS: Every Cthulhu purchase gets a free 7th edition "tens" die.
Annual UK Tribal Meetup
Afterwards, from 7pm we are having our annual Tribal meetup at the The Latymers Pub, 7 mins walk from Dragonmeet. Come and join the team for drinks and chat: The Latymers 157 Hammersmith Road, London. W6 8BS.