"Chaosium's Cthulhu Mythos-inspired TTRPG continues to grow, seeing even more growth than last quarter" - Orr Report
Posted by Michael O'Brien on 16th Apr 2021
"Chaosium's Cthulhu Mythos-inspired TTRPG continues to grow, seeing even more growth than last quarter." — Roll20's Orr Report Q1 2021.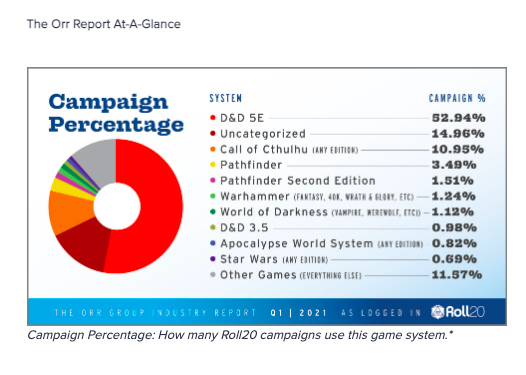 As the overall number of people playing online continues to rise, we're pleased to see that more than 1 out of every 10 games on Roll20 are Call of Cthulhu, with a growth this quarter of 8.65%.
Play Call of Cthulhu with Roll20!
Throughout 2021 we'll be adding more Call of Cthulhu releases to Roll20 on a regular basis. Current titles include:
For useful tips and advice about playing Call of Cthulhu and other Chaosium games online, see our helpful Getting Started with Online Gaming guide.