Chaosium will be at Oz Comic-Con for the first time (Melbourne, Australia: June 8-9)
Posted by Michael O'Brien on 19th May 2019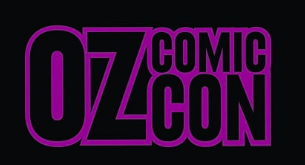 Chaosium is coming to Oz Comic-Con in Melbourne for the first time! Oz Comic-Con takes place at Melbourne Convention & Exhibition Centre (same venue as PAX Aus), June 8-9, 9am-6pm.
In addition to the Chaosium booth, we'll also be running free Call of Cthulhu RPG Demos in the Gaming Zone, all weekend*. We have six tables to welcome a whole new group of people to the wonders/horrors of the Call of Cthulhu game!
Plus:
—Live Play Call of Cthulhu Game – Stage 2, Saturday, 4pm
—Panel Terror Australis: Creating Call of Cthulhu in Australia – Stage 2, Sunday, 10.30am
More details about these events later!
*we're looking for volunteer GMs. In return for your time and expertise you get free entry to Oz Comic-Con, a Chaosium t-shirt and Chaosium swag. Please contact andrew@chaosium.com ASAP for more information