Call of Cthulhu's Gateways to Terror now on Fantasy Grounds VTT
Posted by Michael O'Brien on 1st Aug 2023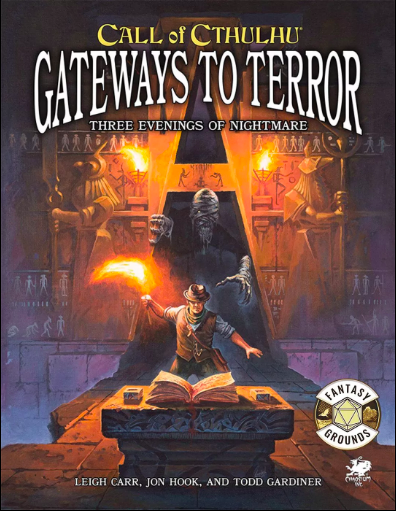 Gateways to Terror contains three short-play scenarios for Call of Cthulhu, ideal for beginning and experienced players and Keepers alike. And is now available on Fantasy Grounds VTT!
Suitable for use with the Call of Cthulhu Starter Set and the Call of Cthulhu: Keeper Rulebook, Gateways to Terror provides your next steps into the strange and mystifying worlds of Call of Cthulhu.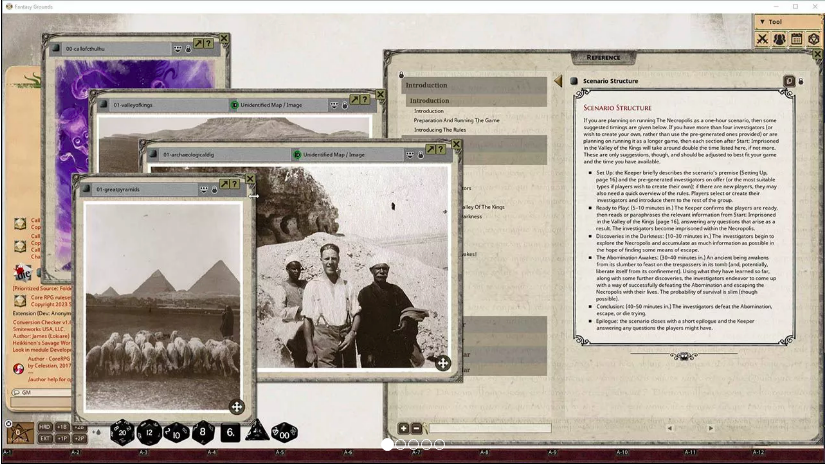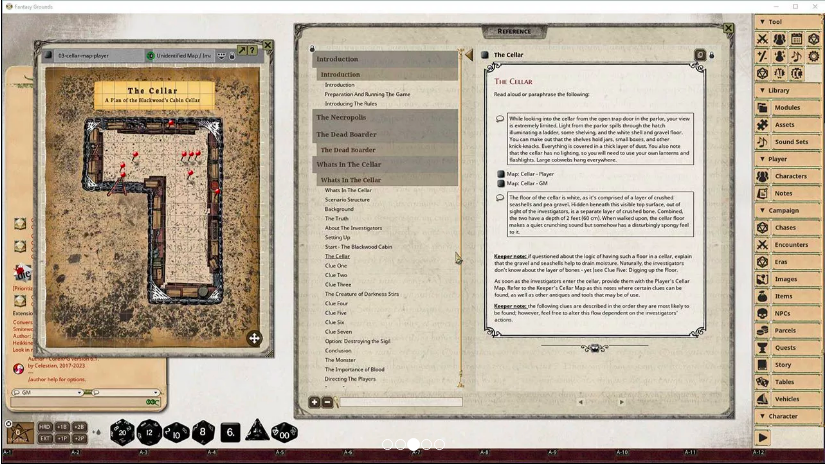 Requires: An active subscription or a one time purchase of a Fantasy Grounds Unity license and a one time purchase of the Call of Cthulhu 7E ruleset.
What the Critics say about Gateways to Terror:
"A wonderful introductory product for getting new Keepers and players into the game" — RPG Imagings Call Of Cthulhu Gateways To Terror Unboxing and Overview (YouTube).
"Short, Sharp Cthulhu: Gateways to Terror delivers three, short doses of horror and does so in an engaging, well designed, and multi-functional fashion." — Reviews from R'lyeh Short, Sharp, Cthulhu.
"If you are in the business of introducing Call of Cthulhu to new players, I would say that Gateways To Terror is one of the better tools you can have in conjunction with the Starter Set." — Refereeing and Reflection Chaosium's Slim Scenario Sets.
Gateways to Terror is also available in print from Chaosium.com (price includes PDF), on Roll20, and at DriveThruRPG.