Bridgett Jeffries steps up to a bigger new role at Chaosium
Posted by Michael O'Brien on 19th Jan 2023
We are pleased to announce that Chaosium community ambassador Bridgett Jeffries is stepping up to a new full-time role at the company as coordinator of events and outreach.
Bridgett's main focus will include convention-related events (particularly those in North America, including the forthcoming Chaosium Con), the Cult of Chaos gamemaster program, and continuing to support our community content programs for independent creators at DriveThruRPG.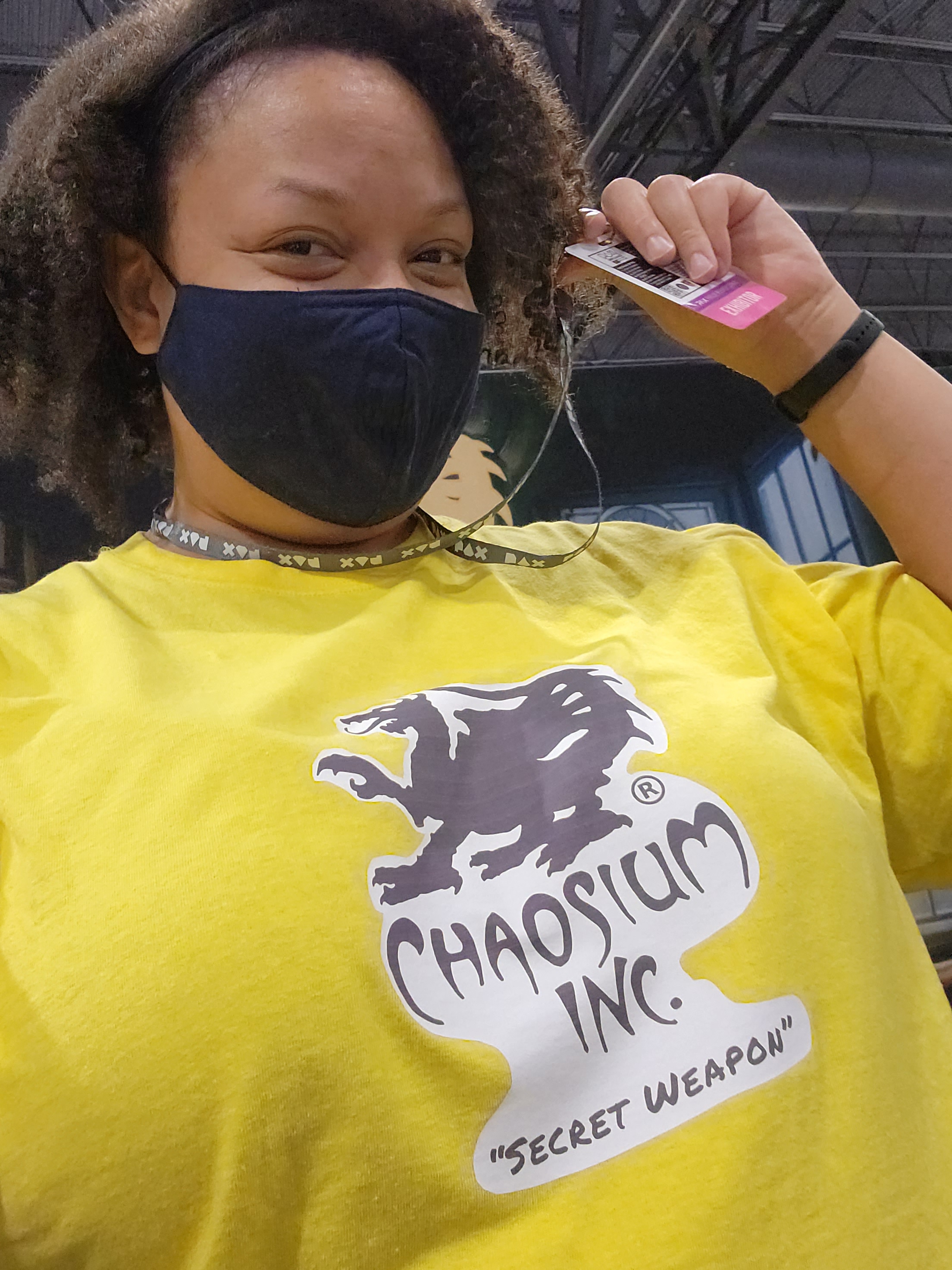 Bridgett at PAX Unplugged in Philadelphia PA, last December
On taking on her new role, Bridgett said:
"Chaosium made me feel welcome. Engaging with the community has been my favourite aspect of being a community ambassador: Empowering creators to publish. Directing them the support that they needed. Chaosium is now empowering me to continue in that same spirit; the community that I'll now serve just grew a bit larger and deeper."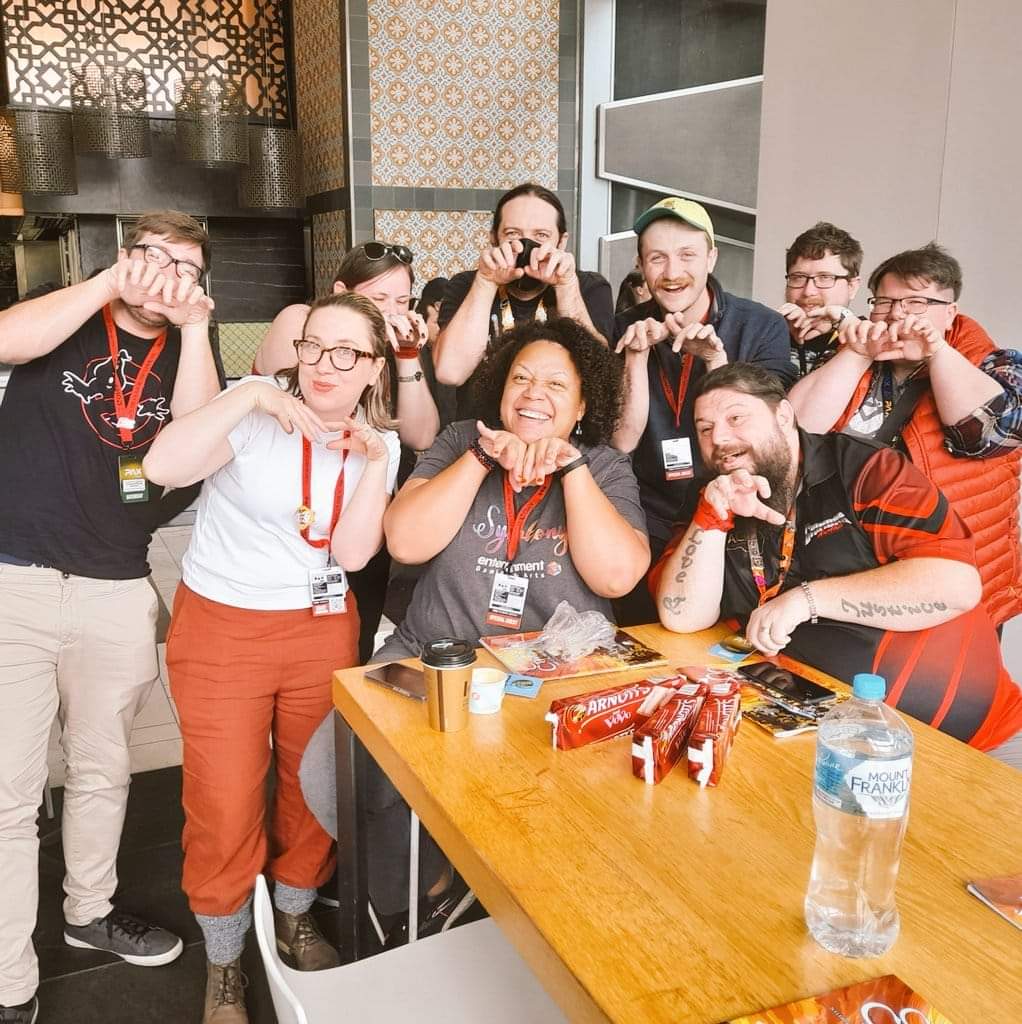 Bridgett (center) at the community creators meet-up at PAX AUS (Melbourne, Australia) last October
---
As part of our Chaosium Interviews series, Bridgett talks to James Coquillat about her professional pathway into the TTRPG industry and shares what she learnt on the way: