Chaosium Con 2023 – back for a Second Year and a full day longer!
Posted by Michael O'Brien on 7th Jan 2023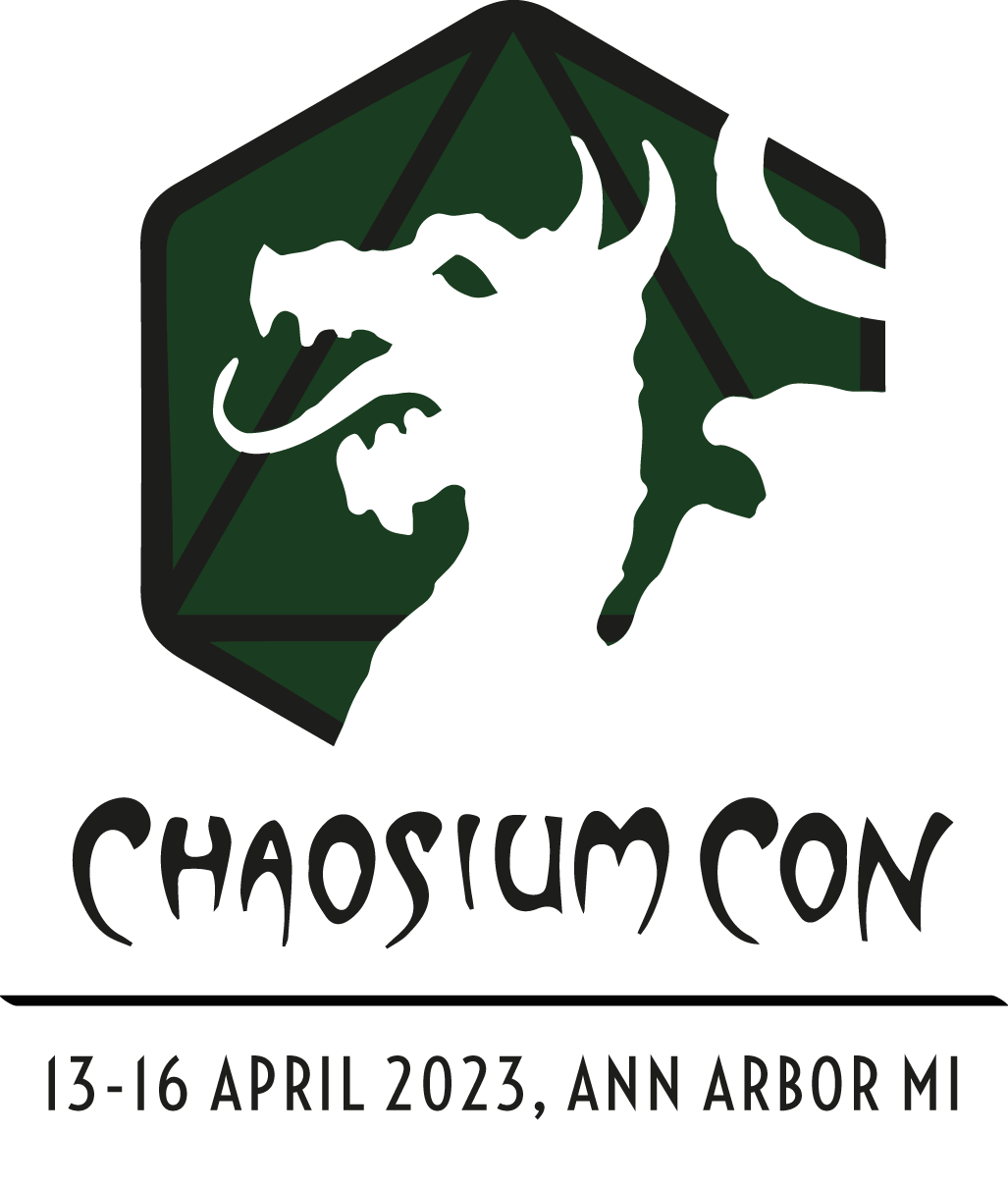 Back for a Second Year!
Come Meet the Tribe!
The second Chaosium Con is happening in Ann Arbor, Michigan in April 2023 and it is a full day longer! Come along for a weekend dripping with cosmic horror, essential runes, swashbuckling adventure, and chivalrous quests!
For all the details including ticketing and on-site accomodation check out our Chaosium Con 2023 page:
https://www.chaosium.com/chaosium-con-2023
Play Games. Make friends. Experience Chaosium like never before.
Some scenes from last year's inaugural event, — a wonderful gathering of the Chaosium tribe, from near and far, with old friends and new...