'Bookshops at Arkham' actual play mini-series premieres at Roll20 Con this weekend
Posted by Michael O'Brien on 21st Oct 2022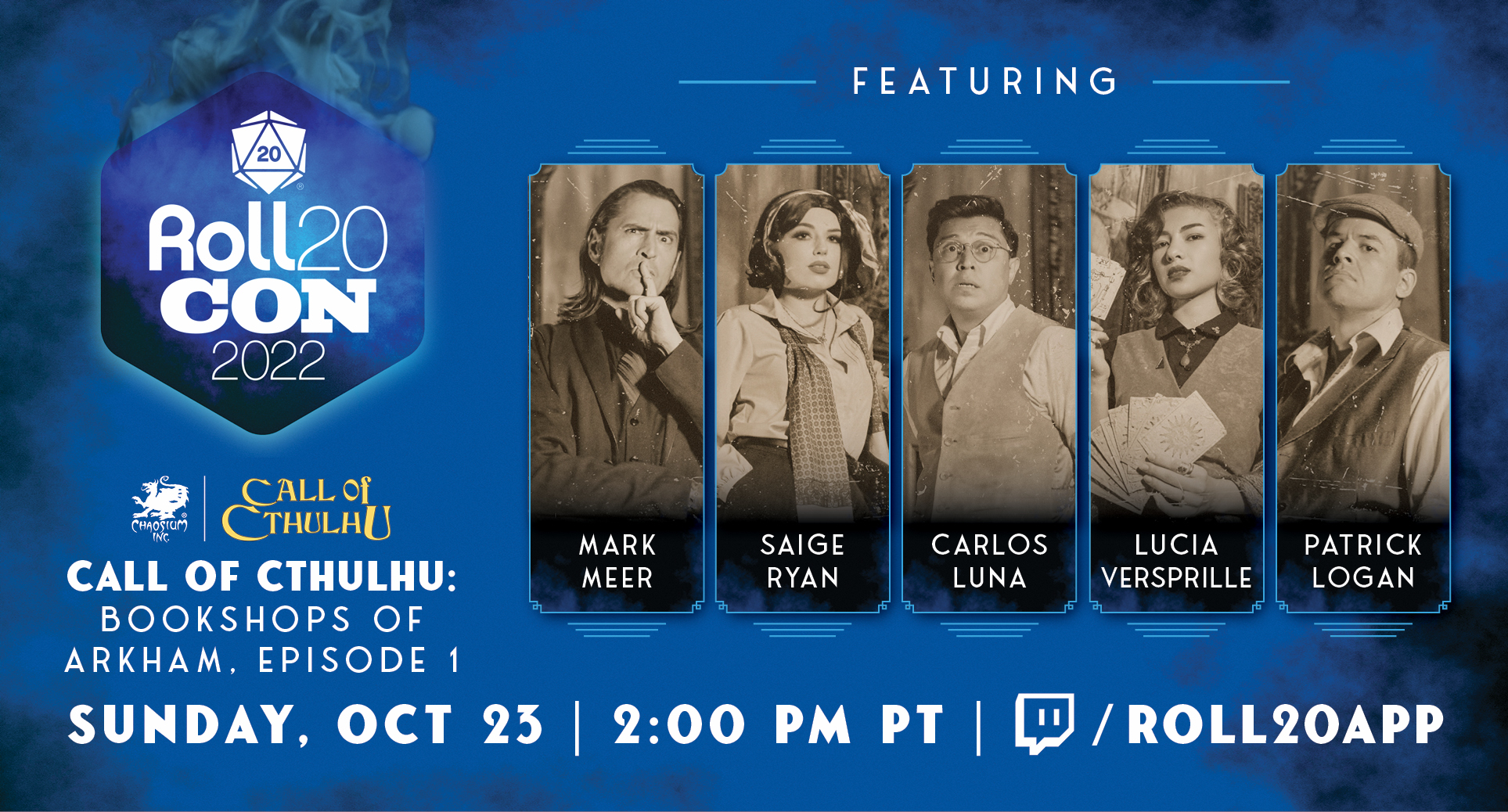 Coming this weekend! Four strangers are drawn into a supernatural investigation in this immersive, darkly atmospheric exploration of cosmic horror.
Join Mark Meer as the Keeper of Arcane Lore as he guides Saige Ryan, Carlos Luna, Lucia Versprille, and Patrick Logan through an encounter with the servants of Yog Sothoth in Bookshops of Arkham.
Bookshops of Arkham is an original Call of Cthulhu adventure by Belinda Cornish and Darren Ormandy. Episodes 1 & 2 of this brand new Call of Cthulhu actual play mini-series debut at Roll20Con on Sunday, October 23 at 2PM PT. Watch on Twitch, with future episodes to be released on Roll20's Youtube channel later this fall.
To celebrate the premiere, Chaosium has put together a special Roll20Con offer for Call of Cthulhu fans, so please tune in!