Cassilda's Song named as Finalist for World Fantasy Awards
Posted by Michael O'Brien on 11th Jul 2016
Chaosium's fiction anthology Cassilda's Song: Tales Inspired by Robert W. Chambers King in Yellow Mythos has been named as a finalist for two World Fantasy Awards, for the Anthology itself, and for one of the stories in the book, "The Neurastheniac" by Selena Chambers.
Cassilda's Song is a collection of weird fiction and horror stories based on the King in Yellow Mythos created by Robert W. Chambers—entirely authored by women. There are no pretenders here. The Daughters of the Yellow Sign, each a titan of unmasked fire in their own right, have parted the curtains. From Hali's deeps and Carcosa's gloomy balconies and Styx-black towers, come their lamentations and rage and the consequences of intrigues and follies born in Oblivion. Run into their embrace. Their carriages wait to take you from shadowed rooms and cobble­stones to The Place Where the Black Stars Hang.
Congratulations to all the "Cassilda" authors, to the editor Joe Pulver, and to Selena Chambers!
The awards will be presented during the World Fantasy Convention, held October 27-30, 2016 in Columbus Ohio.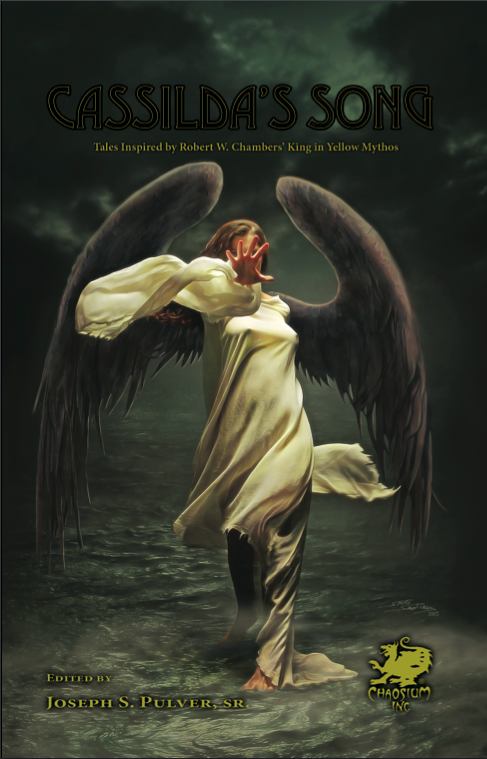 Check out the extensive range Chaosium fiction: http://www.chaosium.com/fiction