What Julia won as a prize "probably marks the first-ever instance of an inter-familial generational hand-down of an RPG translation"
Posted by Michael O'Brien on 22nd Aug 2021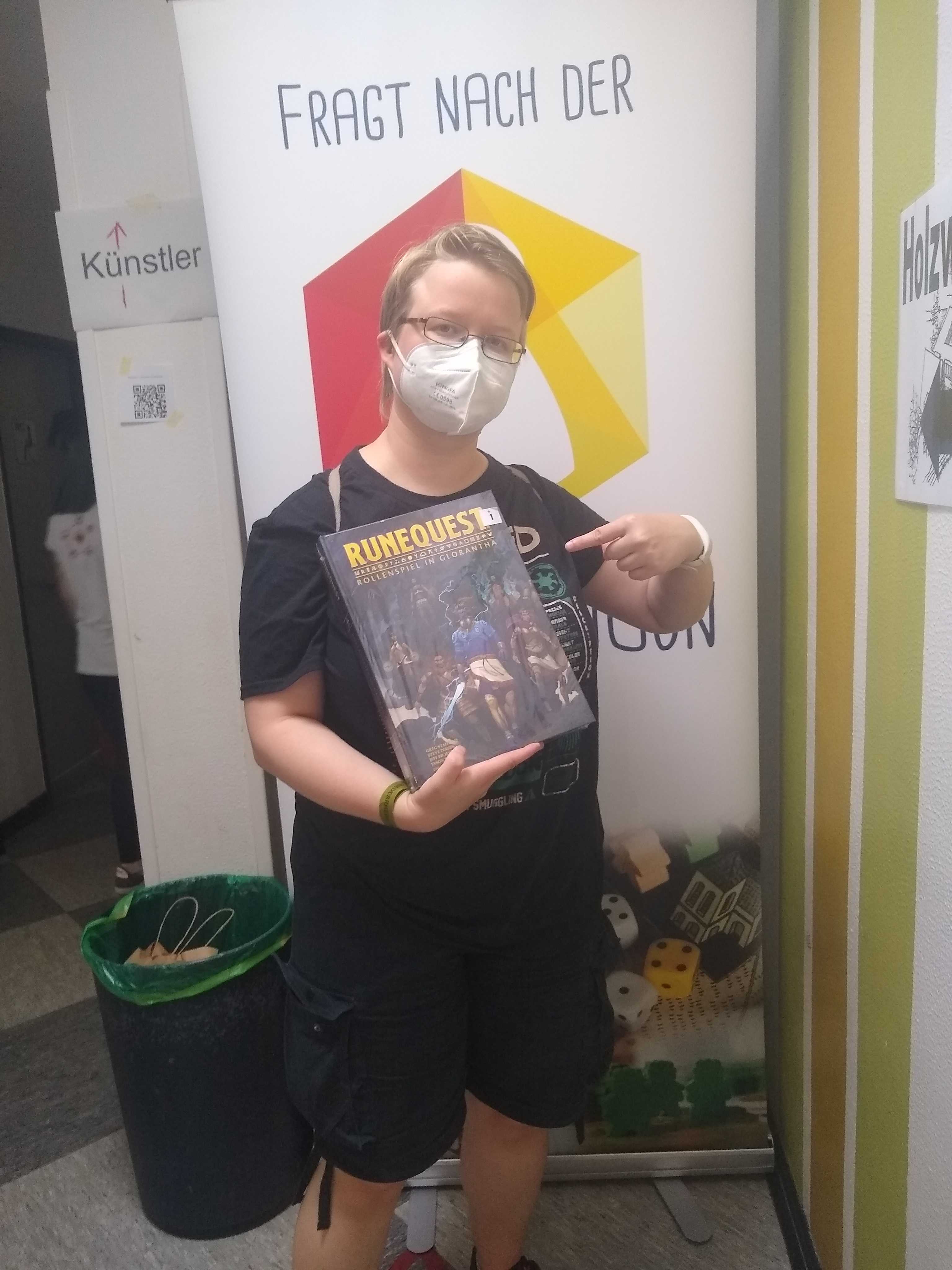 Chaosium's Julia Rawcliffe won the first prize in the lottery at Niederrheincon in Dinslaken, Germany today! First prize was a copy of Uhrwerk Verlag's new German edition of RuneQuest. The translator of that edition was... er, Julia Rawcliffe.
Congratulations to Julia, and to our friends at Uhrwerk Verlag on this release!
(Julia has observed that the new German edition "probably marks the first-ever instance of an inter-familial generational hand-down of an RPG translation." It was her father Lutz, who translated the first German edition of RuneQuest - the original 3rd Edition - in the early 90s.)