WeAreAllUs: free HeroQuest Glorantha adventure 'Highwall Inn' will be released on Oct 10 in memory of Greg Stafford
Posted by Michael O'Brien on 25th Sep 2019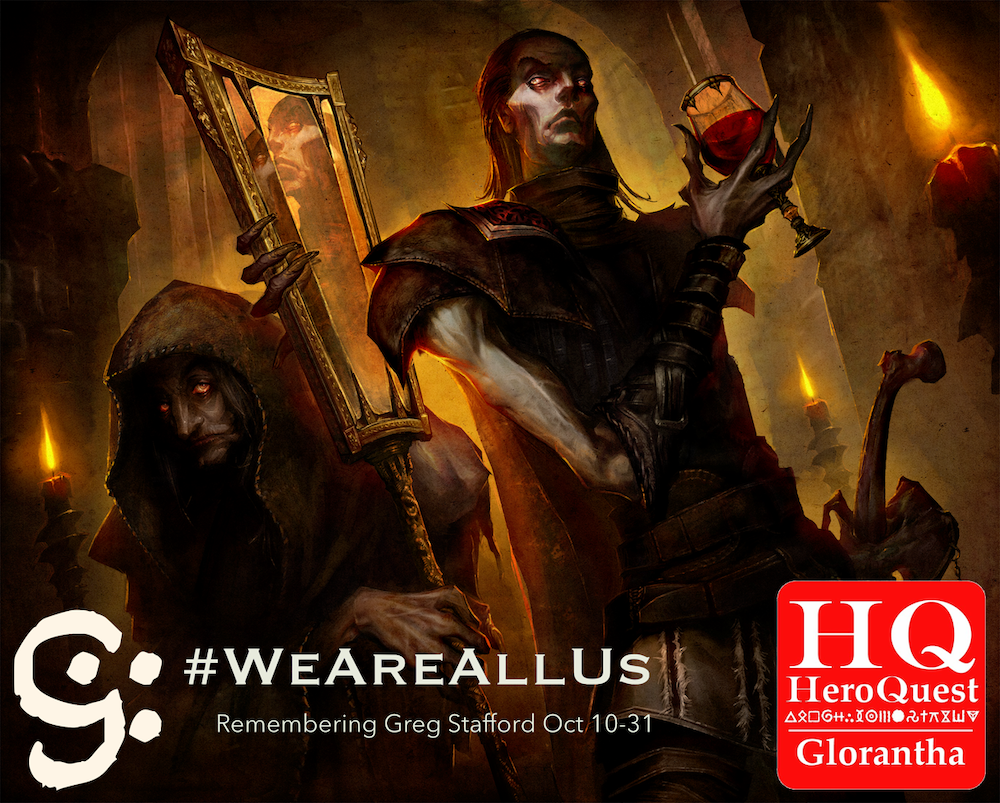 "On the Alda-Chur road, as a snowstorm sweeps in, a group of strangers find themselves thrown together. On the run from packs of howling ghouls streaming from the Woods of the Dead, they take shelter from the storm at Highwall Inn - the only safe haven along the road. But with all of the travellers carrying secrets, many of them deadly, will any of the strangers survive to see the storm break."
A free HeroQuest Glorantha adventure Highwall Inn by Ian Cooper will be released on October 10, marking the first anniversary of the passing of Chaosium founder Greg Stafford. We have also announced free scenarios for 7th Sea, Call of Cthulhu, King Arthur Pendragon, and RuneQuest, all of which will also be available on Oct 10.
Chaosium invites gamers to play a game in Greg Stafford's memory (any tabletop game) from Oct 10 - 31, and share the experience with the hashtag #weareallus and the "Greg Stafford Rune".