WeAreAllUs: download 'The Rattling Wind' for RuneQuest, released in memory of Greg Stafford
Posted by Michael O'Brien on 10th Oct 2019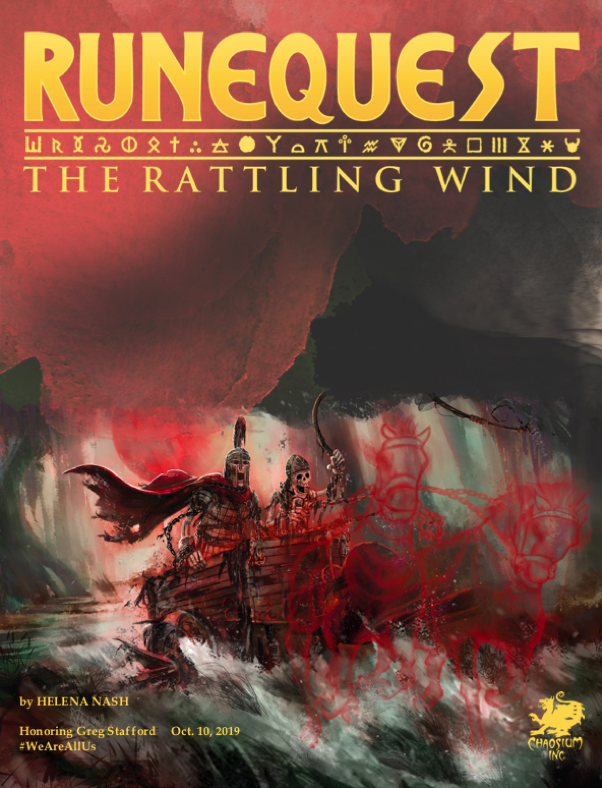 To mark the first anniversary of the passing of Chaosium founder Greg Stafford, we're encouraging Chaosium fans and gamers in general to play a tabletop game in his memory from October 10 to October 31.
The world of Glorantha was Greg's creation in 1966; and is now one of the oldest, most detailed, and most influential roleplaying settings ever published. The Rattling Wind is a brand new RuneQuest: Roleplaying in Glorantha adventure by Helena Nash, suitable for four-to-six new or moderately experienced adventurers. It is a preview chapter from The Pegasus Plateau & Other Stories, a forthcoming adventures anthology.
Download The Rattling Wind:
What better way to honor Greg Stafford's legacy than getting your friends together and playing a tabletop game in remembrance of him!
#weareallus