Watch Chaosium's Gen Con actual play games on Twitch
Posted by Michael O'Brien on 4th Aug 2022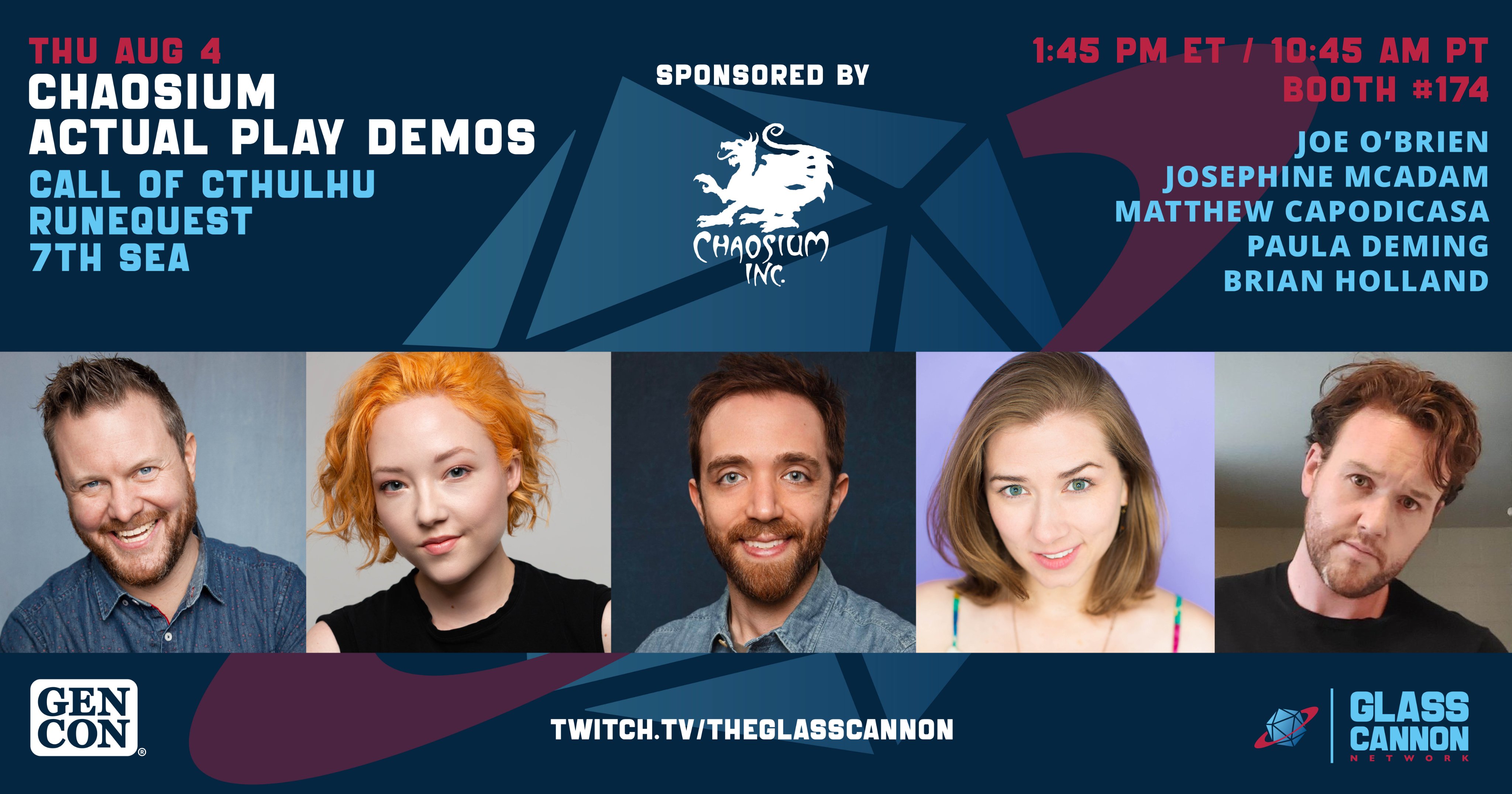 At Gen Con on Thursday August 4th Chaosium's Brian Holland is a guest of The Glass Cannon Network. Brian will be demoing our brand new actual play demo games for Call of Cthulhu, RuneQuest, and 7th Sea! We've designed these short play games specially for conventions.
Around the table will be Joe O'Brien, Josephine McAdam, Matthew Capodicasa, and Paul Deming. Check it out at 1:45PM ET / 10:45AM PT at twitch.tv/theglasscannon.
And on Saturday August 6th The Glass Cannon play Call of Cthulhu again! : this time with Alicia Marie, Amy Vorpahl, Noura Ibrahim, Paula Deming, and Jared Logan. Check it out at 2:00PM ET / 11:00AM PT at twitch.tv/thegasscannon.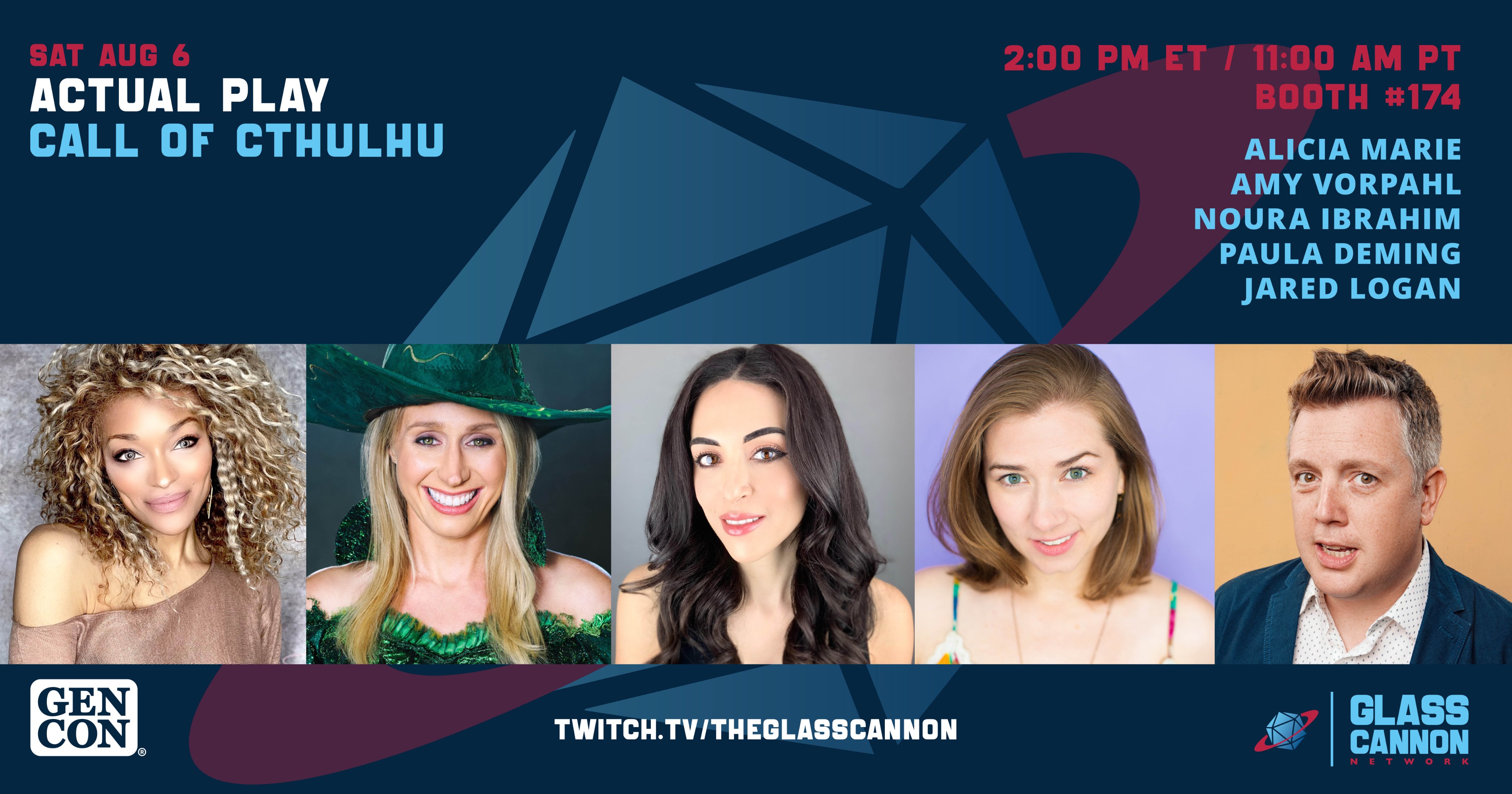 And on Thursday August 4th, Keeper Becca Scott guides her fearless investigators: Aabria Iyengar, Saige Ryan, Josephine McAdam, and Paula Deming, through a two-hour Call of Cthulhu adventure to see who can make it out alive and with their sanity intact.
Check it out at 6:00PM ET / 3:00PM PT on Gen Con's official Twitch channel: twitchtv/team/gencon.