"Wa-ha!", or "Iä Iä!"?
Posted by Michael O'Brien on 23rd Apr 2018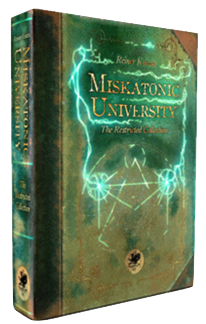 Our first Reiner Knizia game Khan of Khans will be out in Japanese translation on May 1st, thanks to our friends Arclight Games! And our second Reiner Knizia game MISKATONIC UNIVERSITY is live on Kickstarter now.
We don't know whether we should be saying "Wa-ha!", or "Iä Iä!"