Vote for Call of Cthulhu in the 2022 Tabletop Gaming Awards
Posted by Michael O'Brien on 13th Aug 2022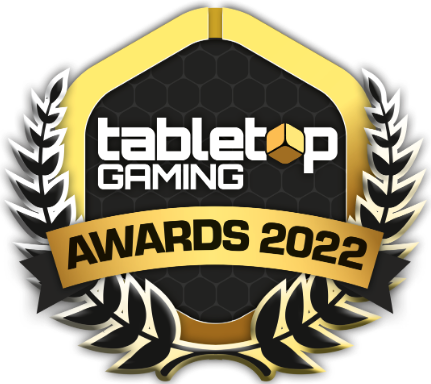 Following on from the six awards won at the 2022 ENNIES last week, Call of Cthulhu has received two nominations in the 2022 Tabletop Gaming Awards and needs your vote!
Last year the final voting came down to a handful of votes in many categories – so sharing the voting link around will really help Call of Cthulhu's chances to win.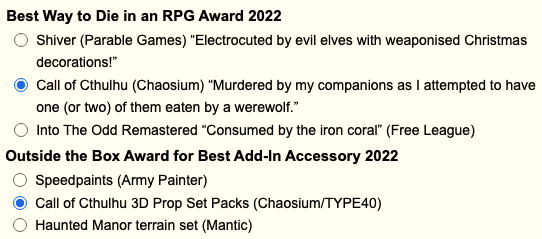 Voting closes on the 5th September and the winners will be announced on the 17th September at Tabletop Gaming Live in Manchester.