Unnatural Selections #72: what attendees said about this year's Chaosium Con
Posted by Michael O'Brien on 30th Apr 2023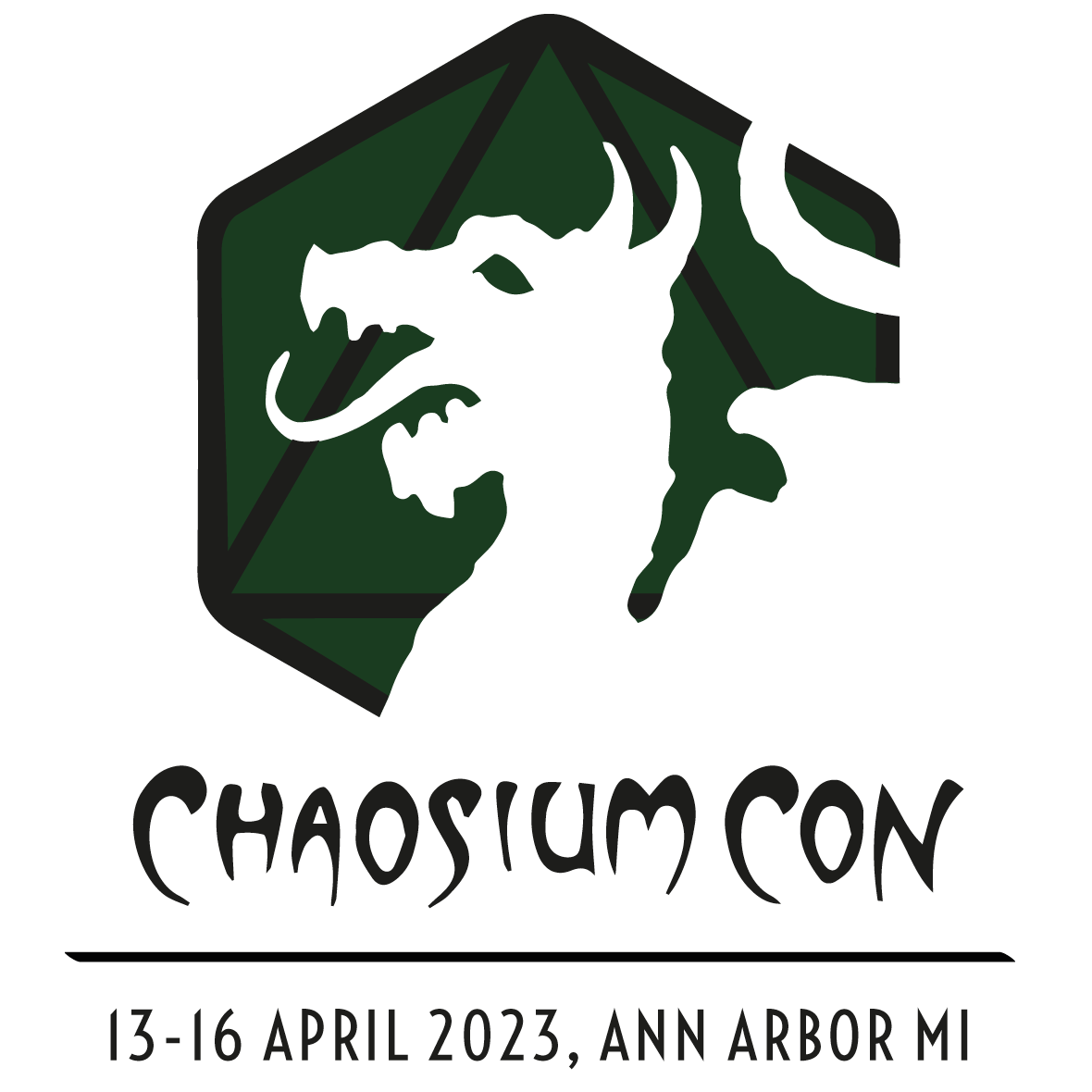 The 'Unnatural Selections' series is our regular round up of notable Chaosium reviews worth a look.
Here's what attendees have said about last month's Chaosium Con: click through for their full reviews about the wonderful weekend we all had in Ann Arbor!
"What I found was nothing short of a sublime environment and experience. A community unlike any I've ever seen before. A sense of camaraderie that, if we could bottle it, we could probably solve world peace or something."
— Matt "Doc" Tracey says he didn't know what to expect at his first-ever gaming convention, which was Chaosium Con 2023.
"These two days saw a gradual accumulation of attendees, some of whom were old friends, and many who would become new friends."
— Call of Cthulhu 7th edition co-author Paul Fricker.
"The show felt like a really good size, big enough to have lots of events, but intimate enough to easily run into people again and have time to chat with each other."
— Bayt al Azif Magazine.
"I'm a massive fan of ChaosiumCon... I love the content the company puts out, I love the people I've gotten to meet in the process (both as employees of the company and those who simply love their games), and I have had an exceptional time both years. So yeah...very much looking forward to year three."
— Bucho, Under a Black Rainbow.
"ChaosiumCon was awesome. Saw some old friends I haven't seen since the Before Times. Got to meet several friends I've only known online. And got to meet a lot of new friends."
— Seth Skorkowsky.
"I came out of ChaosiumCon with some cool loot, a mix of new books and auction items plus a few extras, like some prints of Katrin's art, or a copy of Khan of Khans... (and) I'm happy to have completed the achievement of playing every single currently published Chaosium game in one week-end."
— Ludo from The God Learners Podcast.
"Chaosium Con is a gathering of friends, a thriving community, and a fount of infectious delight. If you've never been or never even played one of this company's great games, you should come next year."
— Keeper Doc, Prospero House.
Chaosium Con will be back next year: we hope you can join us!