Chaosium Con 2023 is over: a note of appreciation from Bridgett and Rick
Posted by Michael O'Brien on 16th Apr 2023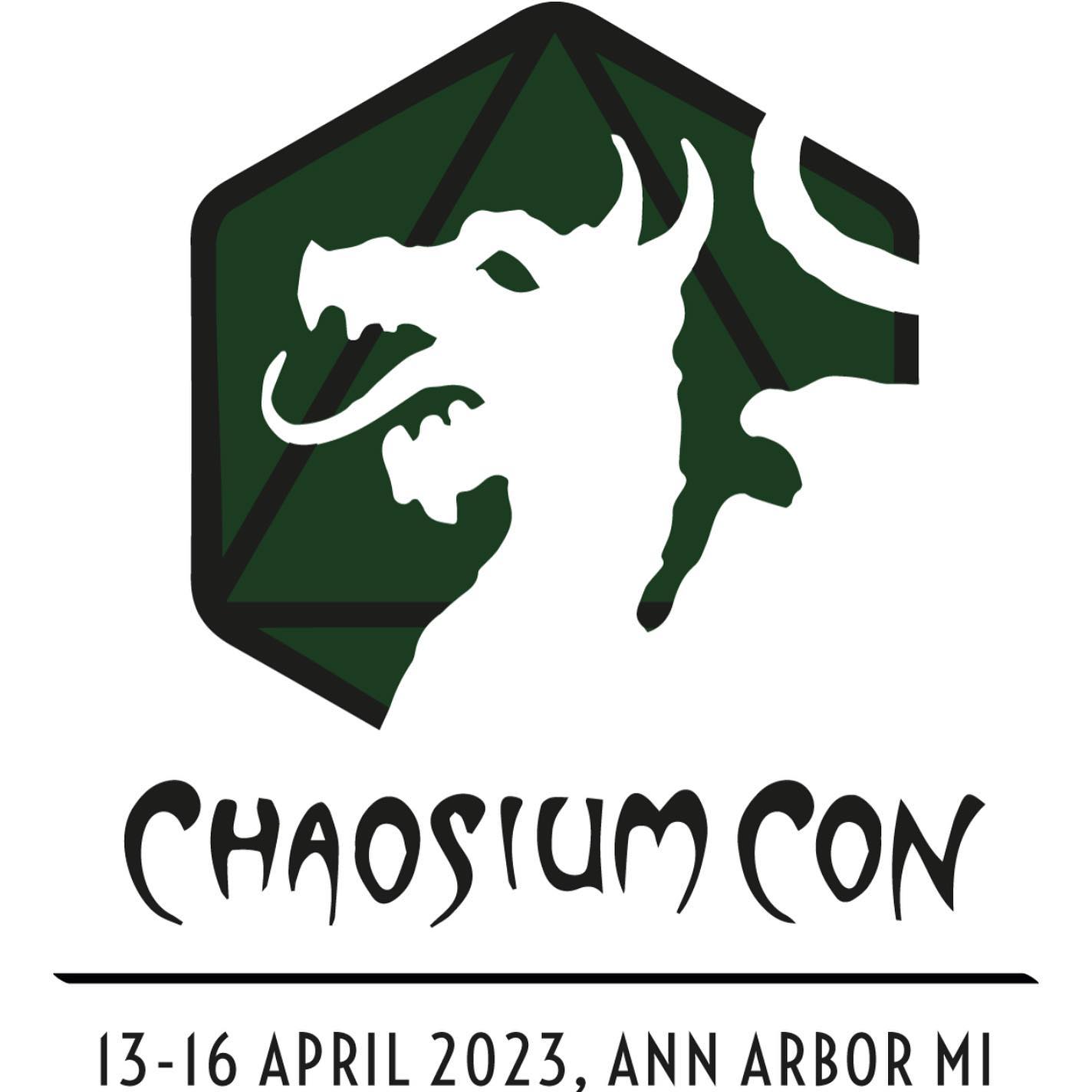 And so Chaosium Con 2023 is over - what a wonderful weekend it was was! Convention coordinator Bridgett Jeffries writes:
When I reflect back onto Chaosium Con 2023, I am immediately overwhelmed with a sense of gratitude. A massive thank you to every attendee, GM, exhibitor, volunteer, member of staff, and fan who made this incredible event possible. For so many of you, Chaosium Con 2023 was your very first gaming convention. My heart absolutely overflows with joy (and relief) in speaking with you guys... because you told me that you're coming back.
You told me that you're coming back... and that you'd be bringing friends! Not only is that a massive compliment to the company and convention organizing staff... but I'd like all of you other attendees who assisted with cultivating an environment where new gamers and new attendees felt safe, welcome, and seen to take a bow.We are all us. And y'all proved it again this year at Chaosium Con 2023.
Let's do it again! Say, about this time next year?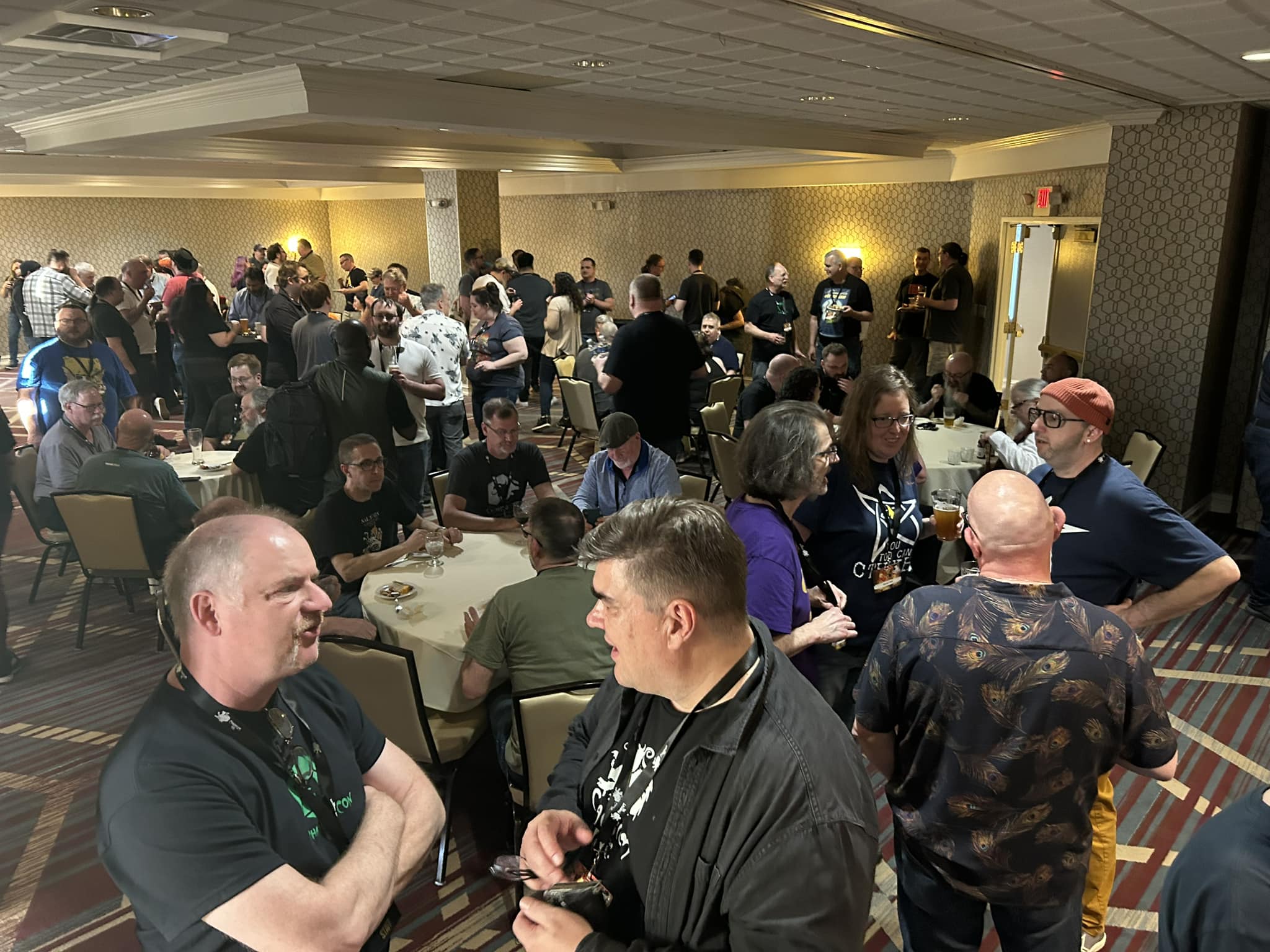 -- Pic by Marc McVey of the tribe gathering for the 'mix and mingle' welcome party on Thursday night --
And Chaosium president Rick Meints had this to say:
On behalf of all of us at The Chaosium, we would like to thank all the members of our tribe that joined us in Ann Arbor for 3 days of all manner of Chaos(ium). Although weary after so much fun we are also energized as we look forward to returning next year. Without our tireless volunteers, GM's, and staff, this annual event would not be possible. A hearty thank you to all that added to our collective enjoyment.