Two million views for Critical Role's 'Shadow of the Crystal Palace' Call of Cthulhu one-shot
Posted by Michael O'Brien on 8th May 2021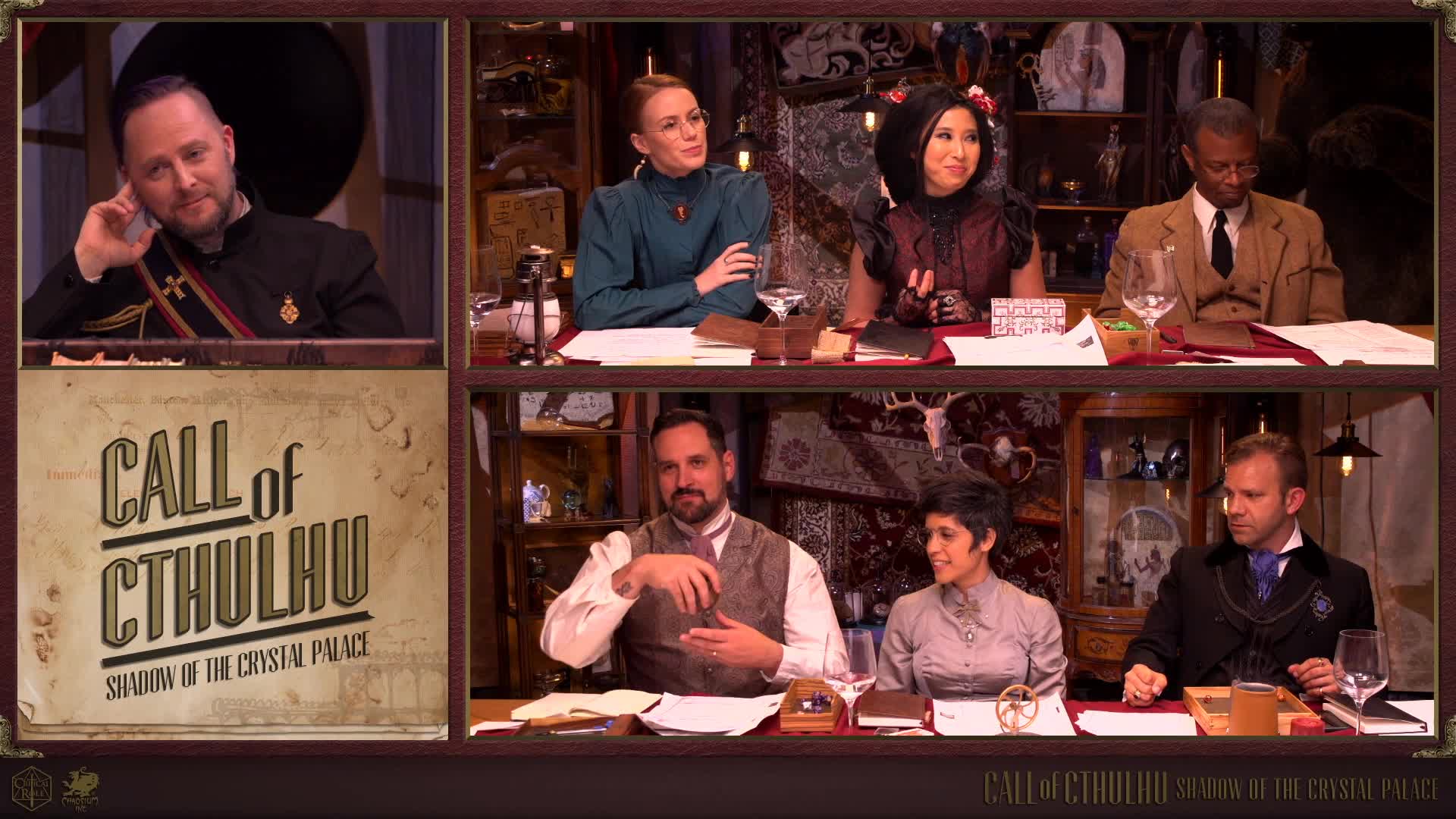 Two million Critters, exposed to the madness of Call of Cthulhu! Critical Role's acclaimed one-shot "Shadow of the Crystal Palace" has just clicked over 2,000,000 views on YouTube!
This special Call of Cthulhu one-shot features Keeper of Arcane Lore Taliesin Jaffe guiding investigators Marisha Ray, Erika Ishii, Phil LaMarr, Travis Willingham, Ashly Burch, and Liam O'Brien through a horrifying adventure.
Pick up the Call of Cthulhu Starter Set for a cosmic horror adventure of your own and use the code CriticalRole at check out for 10% off your entire order at Chaosium.com.