The HP Lovecraft Historical Society are coming to Chaosium Con Down Under, and hosting a pre-con film night
Posted by Michael O'Brien on 5th Feb 2020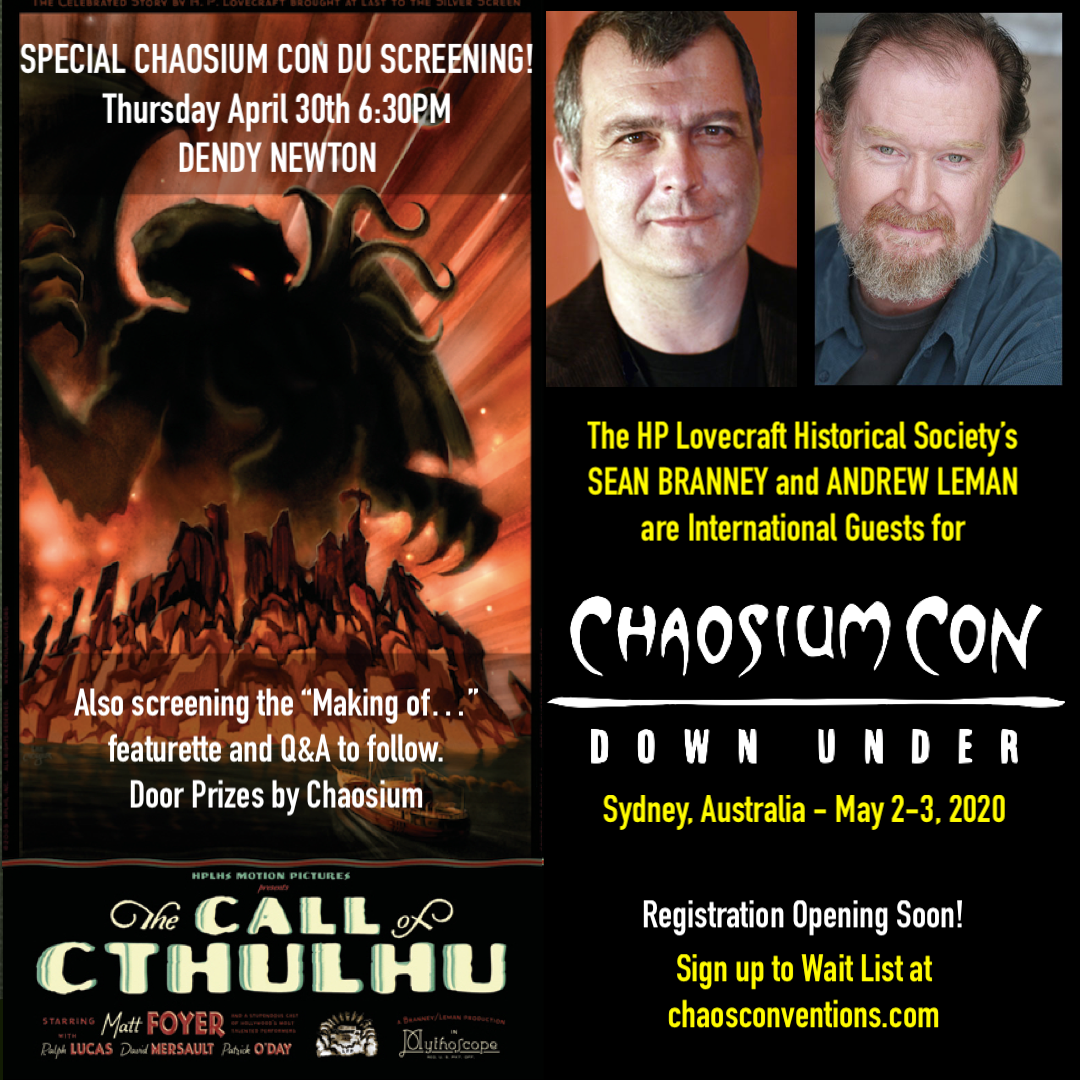 We are excited to announce that in addition to 7th Sea creator JOHN WICK, the H.P. Lovecraft Historical Society's SEAN BRANNEY and ANDREW LEMAN are coming to Chaosium Con Down Under as International Guests!
And in addition to their con duties, we have a special announcement:
On the Thursday night before the convention (April 30th), Chaosium Con Down Under in conjunction with the H.P. Lovecraft Historical Society will be presenting a one-night-only screening of The Call of Cthulhu (2005) at the Dendy Newtown.
Door Prizes by Chaosium. We encourage the audience to come in Call of Cthulhu-themed costume!
The film will be introduced in person by the HPLHS's Sean Branney, producer and co-writer, and Andrew Leman, director. Q&A to follow after the screening. Also showing the "Making of…" featurette.
Tickets for the film night will be available separately once ticketing for the convention opens later this month. Sign up to our Chaosium Con Down Under mailing list to be the first to know when ticketing opens!

Screening The Call of Cthulhu at the Sun Theatre in Melbourne in January 2019 was a great success: we had a full house of cultists! Sean and Andrew are looking forward to bringing the horrors of the Mythos to Sydney!