The Calyx returns next week with Regency Cthulhu (Feb 28th)
Posted by Michael O'Brien on 23rd Feb 2023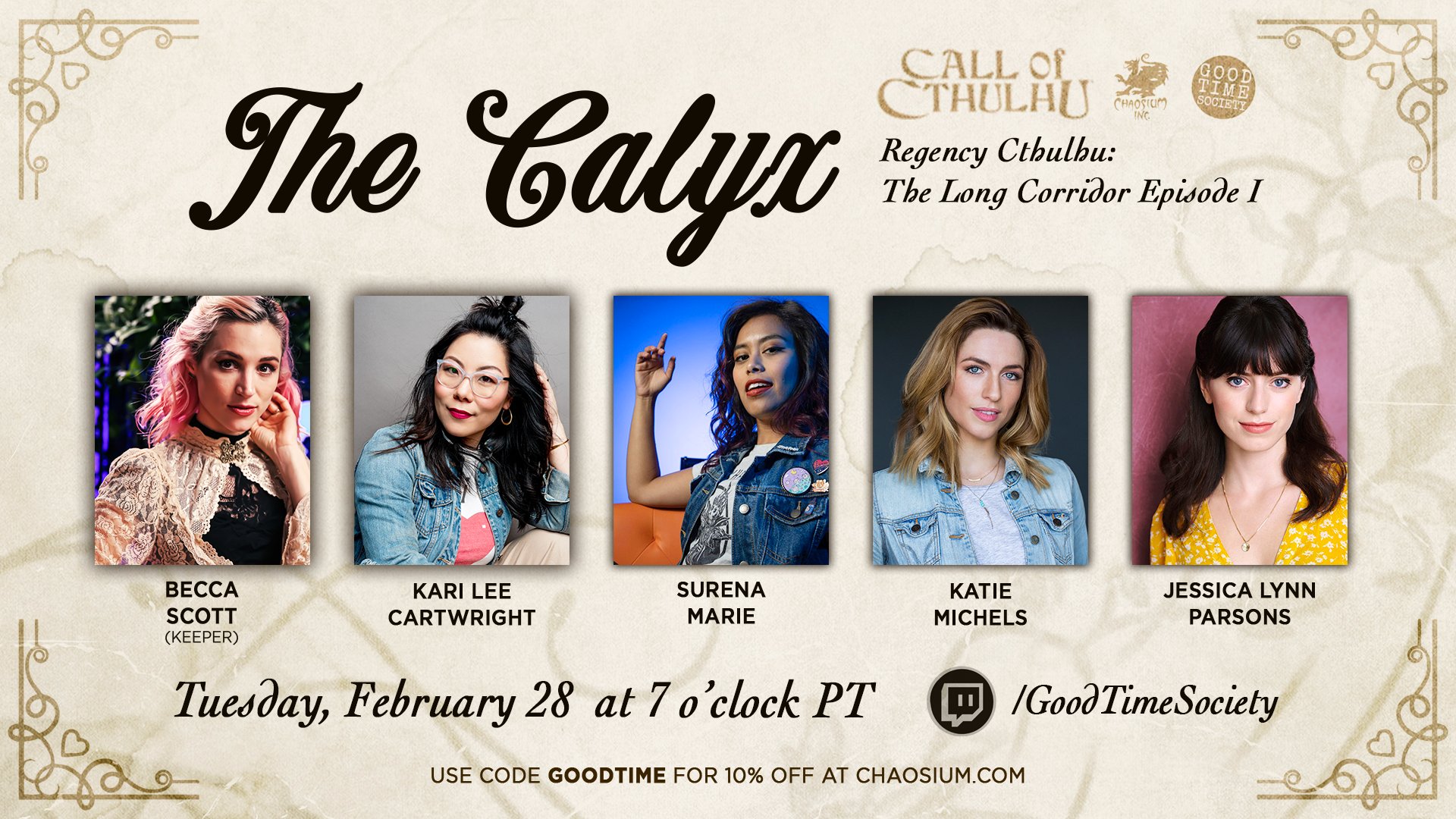 The Calyx returns next week for a new four episode run, starting next Tuesday, February 28th live at 7pm PT!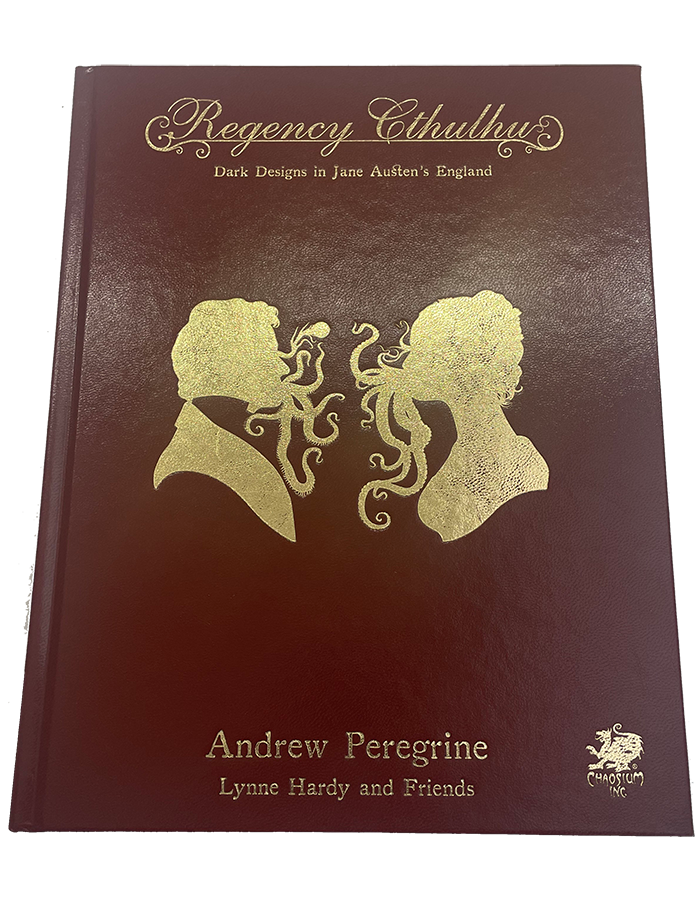 Keeper Becca Scott says, "We're playing Call of Cthulhu: Regency Cthulhu for some eldritch Jane Austen/Bridgerton vibes with some familiar faces from The Dungeon Run."
Join her, and Investigators Kari Lee Cartwright, Surena Marie, Katie Michels and Jessica Lynn Parsons live at Good Time Society on Twitch. And the show will later be available on YouTube!