Stand Against the Unknown: Nameless Horrors on Roll20
Posted by Michael O'Brien on 25th Mar 2023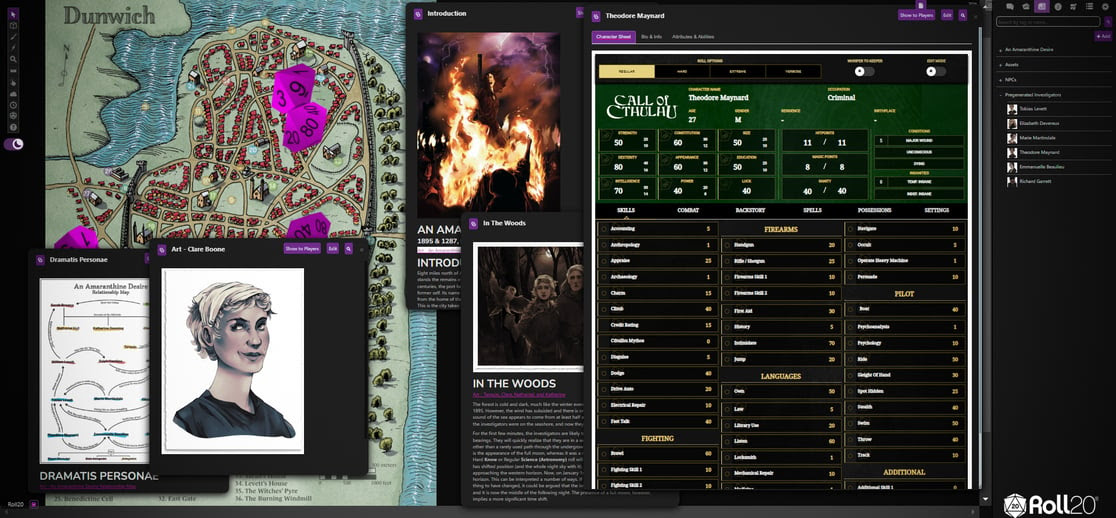 Our latest Call of Cthulhu release Nameless Horrors is also available on Roll20! Six scenarios each taking place in a different setting and time period—perfect for one-shot games, and for kicking off a new and unique campaign.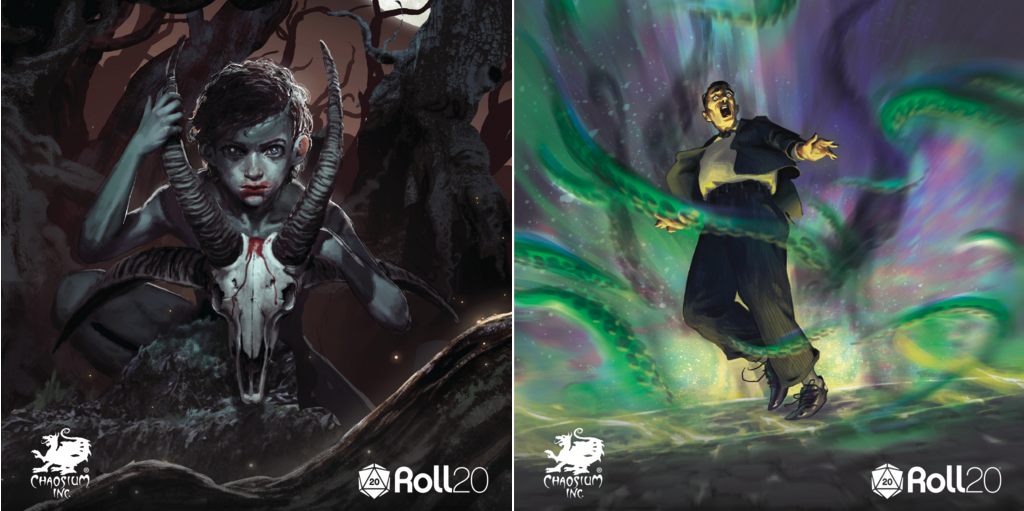 The denizens of Nameless Horrors are unlike anything you've encountered before. Each is truly of the Cthulhu Mythos, but they come from realms unknown, and will keep even the most seasoned investigators on their toes.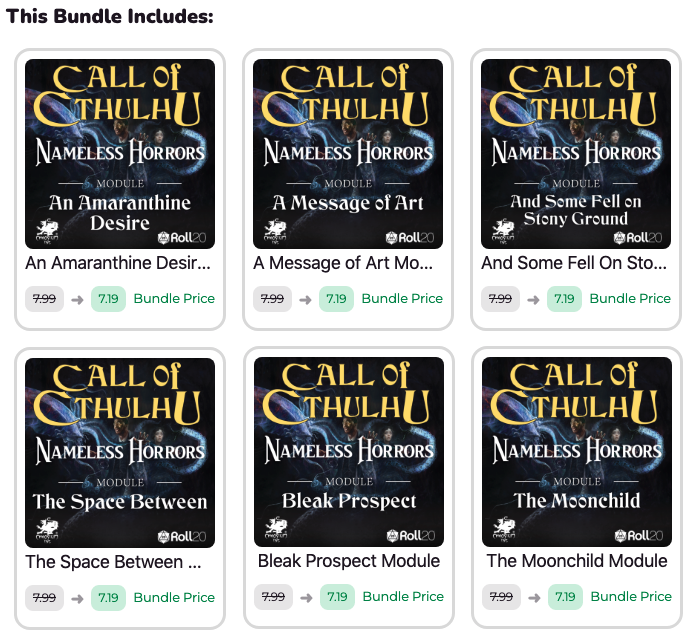 Nameless Horrors is also available in the following formats:
Roll20 Enhancements:
Play Call of Cthulhu with Roll20!
Current Call of Cthulhu titles on Roll20 include:
More Call of Cthulhu titles will be added to Roll20 throughout 2023!
For useful tips and advice about playing Call of Cthulhu and other Chaosium games online, see our helpful Getting Started with Online Gaming guide