Save Yourself: Black Friday - Squamous Saturday - Spectral Sunday - Cyber Monday
Posted by Michael O'Brien on 28th Nov 2019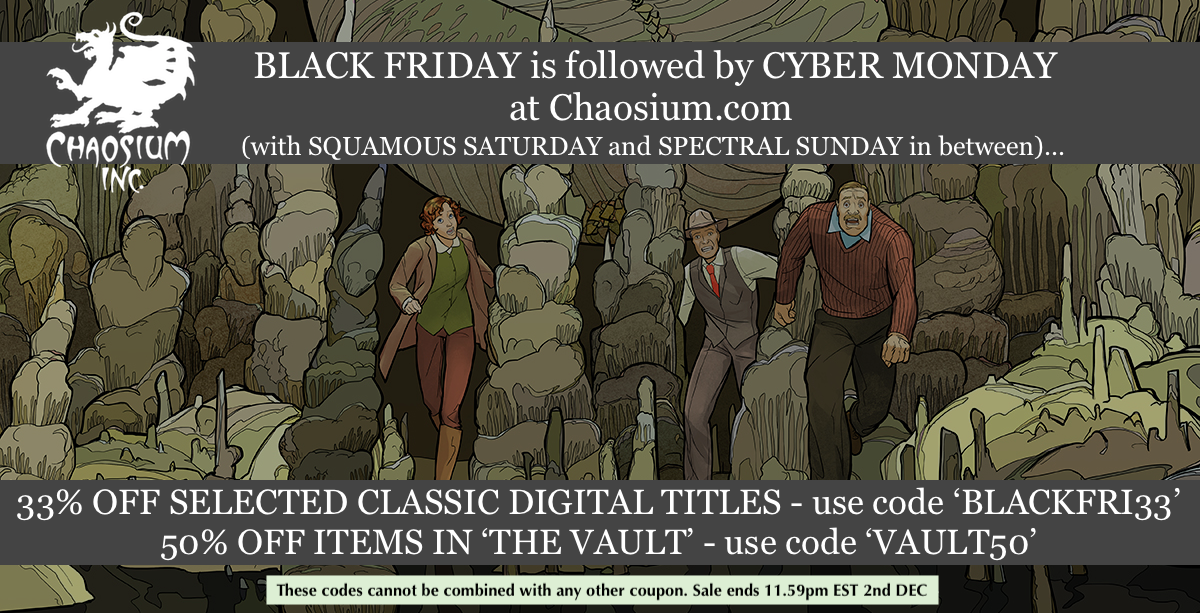 Save Yourself - it's Black Friday, Squamous Saturday, Spectral Sunday, and Cyber Monday at Chaosium.com.
33% off selected Classic digital titles — use code 'BLACKFRI33'

50% off items in The Vault — use code 'VAULT50'
Note: these codes cannot be combined with any other coupon.
Sale ends 11.59 EST Dec 2nd.