Running The Children of Fear campaign Part Five: Keeper Advice from the writer herself, Lynne Hardy
Posted by Michael O'Brien on 19th Jun 2021
By Lynne Hardy, Call of Cthulhu associate editor and author of The Children of Fear: A 1920s Campaign Across Asia.
So, you've taken the plunge and got hold of a copy of The Children of Fear...
Firstly: thank you!
Secondly: it's quite a hefty campaign, and if you've not tackled something this size before, you might be feeling a little bit daunted right now. Or you might not! Either way, the point of this short series is to take you through some steps to get yourself ready for diving into this whopping great adventure; steps that can also be applied to any other large campaign you plan to tackle with your players.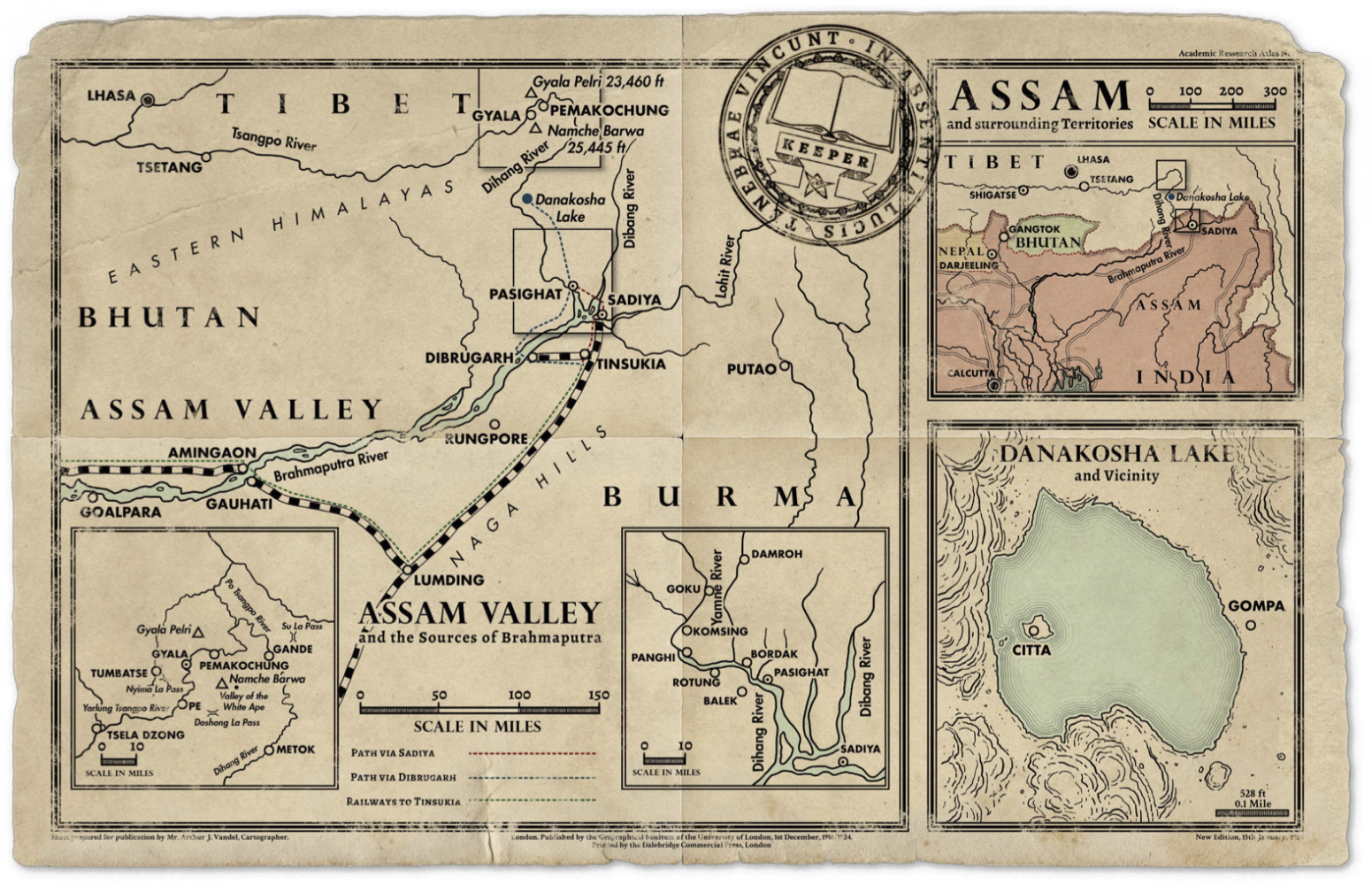 Have Maps and Handouts Handy
Make sure you have all the handouts and maps you're going to need this session ready and to hand. You can download these all free from Chaosium.com. They are also available free at our Itch.io page.

You might want to have extra copies so everyone can have one (this is much easier to do if you're gaming online).
With maps, you might prefer to have a single, larger version in the centre of the table for everyone to see, if you're playing face-to-face. (A poster-sized version of the Investigator Map is also available at our Redbubble store)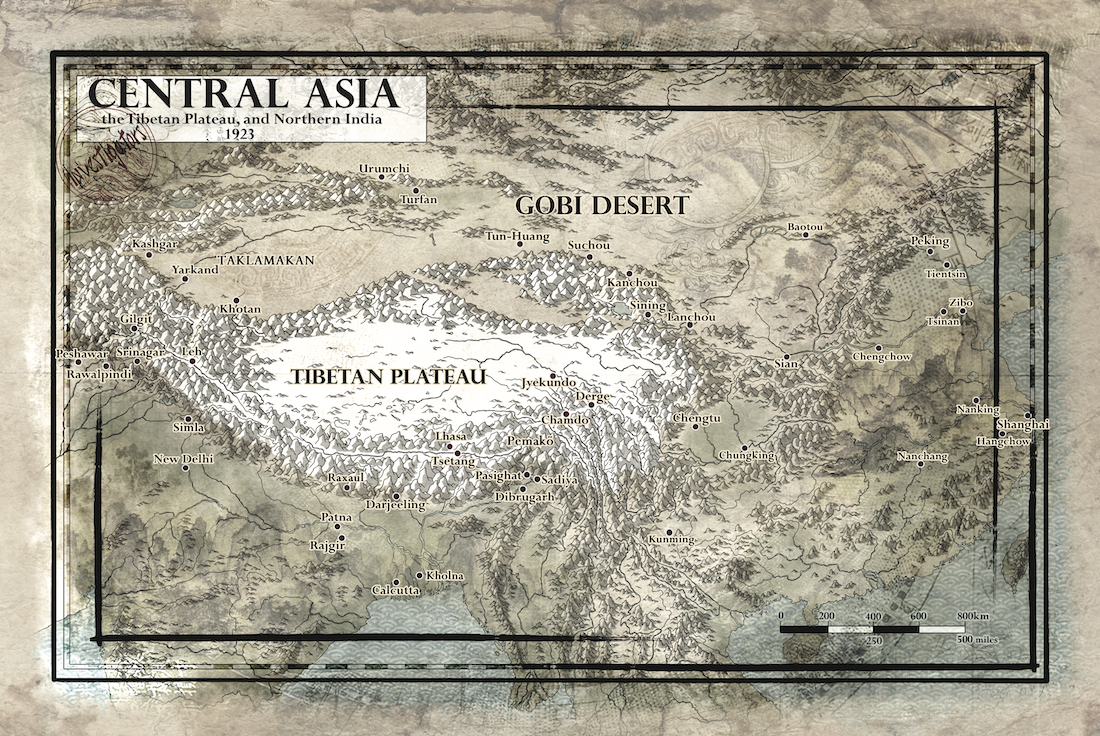 You might even want to create your own versions of some handouts so that you can age or personalise them, or make your own props. However, don't feel you have to, as this can create a lot more work for you. If it's the sort of thing you enjoy, though, then go for it!
Don't forget to keep your notebook handy in case you have to write down something that comes up in play, be that an NPC's name or a cool idea for something you could do next session, or the answer you made up off the top of your head in response to an unexpected question. Keeping hold of that information and feeding it back into the game help to personalise it even further.
Onwards to an epic journey of intrigue and horror!
And that's pretty much it—there's really not much more you can do other than to get on with running The Children of Fear. Things might not go exactly the way you'd planned, but as long as you've done your preparation, you'll be able roll with it and keep your players on their toes all the way from Peking to Tibet, and wherever else they might end up along the way!
I hope you, and they, enjoy the journey.
Lynne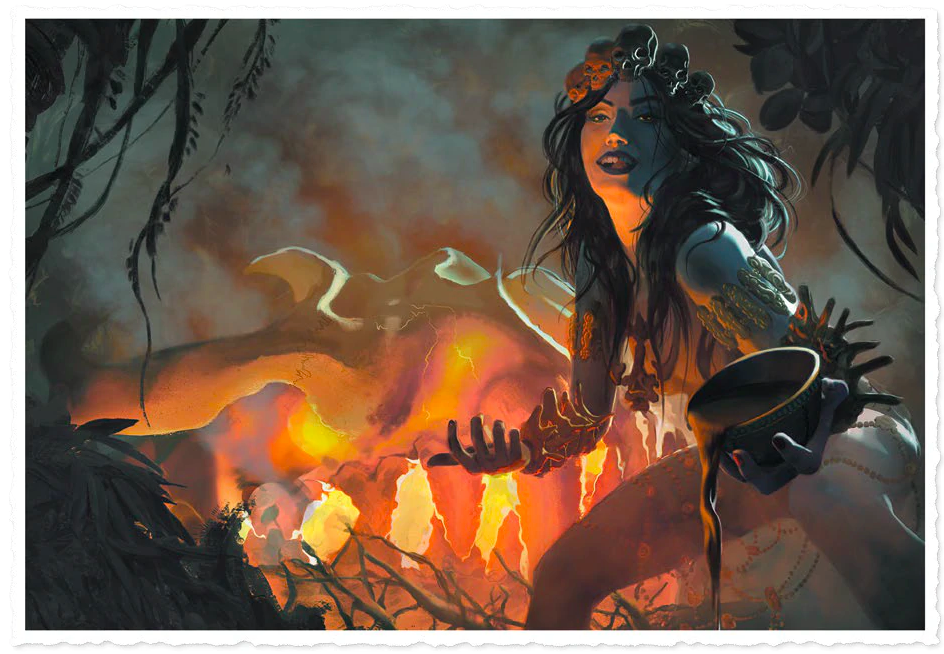 ---

The Children of Fear is out now at Chaosium.com in full color hardcover and special leatherette edition, and PDF. Also available at DriveThruRPG.
What the Critics Say about The Children of Fear
"Obviously a labor of love, and definitely promising to take a place alongside Masks of Nyarlathotep and Horror on the Orient Express as one of the greats of Call of Cthulhu." — Never Read the Latin.
"Another campaign you are going to want... Loaded with hand-outs, pre-generated characters, new monsters, new spells, and a ton of resources, The Children of Fear is more evidence that Chaosium has cracked the code on how to make a massive, sprawling campaign accessible."— Andrew Logan Montgomery.
"A gem and an instant classic... unreservedly recommended." — Paul St John Mackintosh.
"A fantastic campaign, full of twists and more than a few gut punches. Hardy has struck a fine balance between crafting an experience ready to play as written and allowing Keepers the chance to storycraft to their own tastes." — The Gaming Gang.