RuneQuest : Aventures dans Glorantha launches on gameontabletop.com later this month!
Posted by Michael O'Brien on 3rd Jun 2019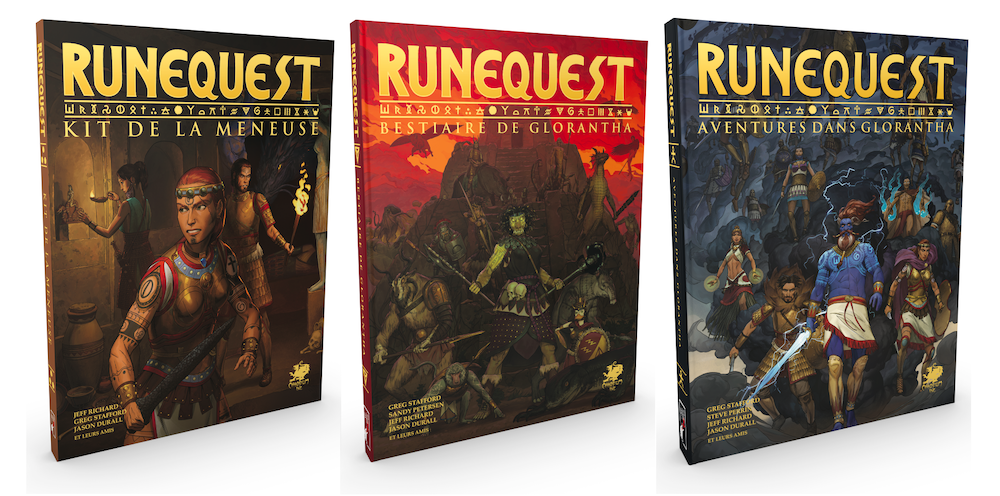 RQG in French!
Contribute to funding the French version for RuneQuest: Roleplaying in Glorantha on June 15th, 8pm CEST, on www.gameontabletop.com.

Our friends at Studio Deadcrows are proud to offer those 3 products in Standard and Collector versions:
RuneQuest: Roleplaying in Glorantha
RuneQuest: Glorantha Bestiary
RuneQuest: Gamemaster Screen Pack
These beauties will be encased in a glorious slipcase!
Thanks to this preorder campaign, Studio Deadcrows will also be adding exclusive French-created content (scenarios, art and lots of surprises…).