Play 'The Lightless Beacon' on Roll20
Posted by Michael O'Brien on 16th Oct 2019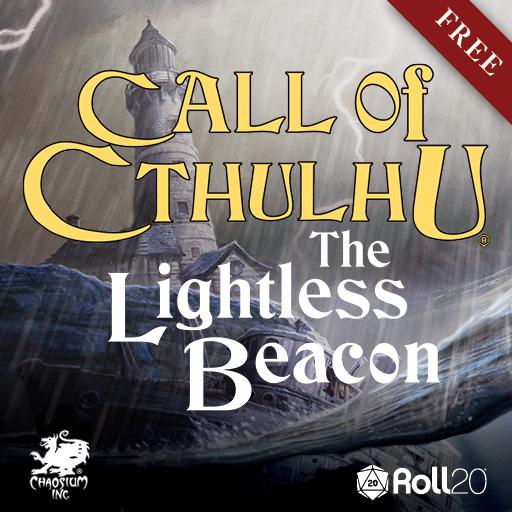 We recently shared the exciting news that Call of Cthulhu is coming to VirtualTabletop Roll20.
You can now try out Call of Cthulhu for Roll20 with the free one-shot demo scenario The Lightless Beacon (one of the #weareallus scenarios we released on October 10 in honor of Greg Stafford).
The Lightless Beacon is a short standalone introductory scenario for Call of Cthulhu 7th Edition, designed for novice Keepers and players - though there's plenty here to enjoy for more experienced players and Keepers, too. It comes with four pre-generated investigators and should take around an hour to play. Advice is also given on adapting the game for 2–6 investigators, as well as how to expand the scenario for longer sessions.
More details about playing The Lightless Beacon on Roll20 here:
https://marketplace.roll20.net/browse/module/4537/the-lightless-beacon-call-of-cthulhu