Out of the Suitcase #43: An unexpected magazine ad - part II...
Posted by Michael O'Brien on 22nd Aug 2023
Chaosium President Rick Meints shares stories from a life-time as a collector of all things Chaosium.
In my previous Out of the Suitcase post, thought I'd written the complete story of that "one off" Glorantha ad from the Best of the Dragon - volume I (1980). However a Chaosium colleague, the master cartographer Matt Ryan, has provided me with new information: a slightly updated version of the "glorantha" ad appeared the following year in Best of the Dragon - volume II (November 1981).
On page 21 we find how much difference a year of publications and publication planning makes: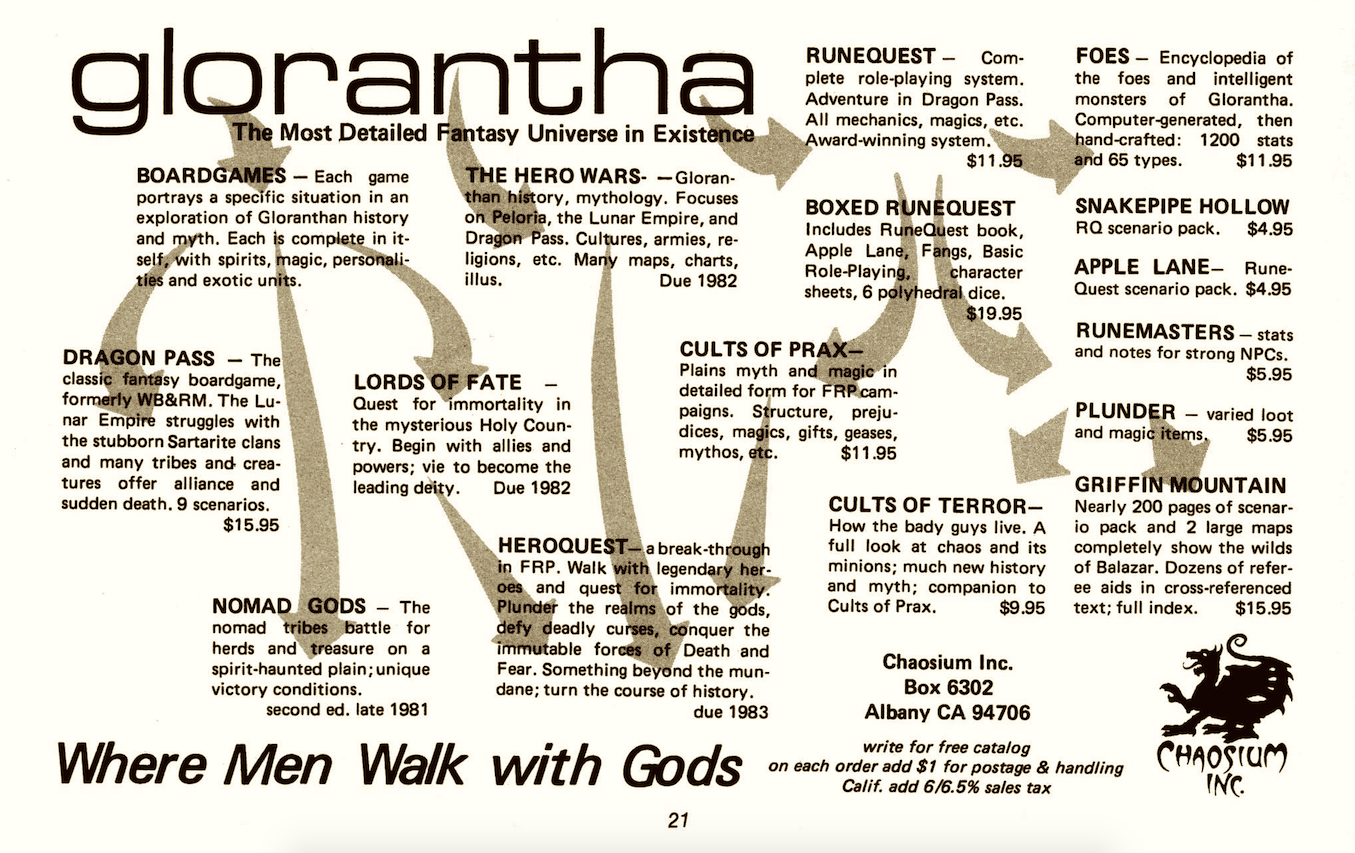 The new boxed game Dragon Pass replaced the previous edition of the White Bear & Red Moon. Nomad Gods was out of print and the second edition of it, which never got published, was optimistically listed as coming out in "late 1981". Considering that the Best of the Dragon volume II was published in November of 1981, Chaosium had pretty much already missed that delivery date by the time the ad appeared.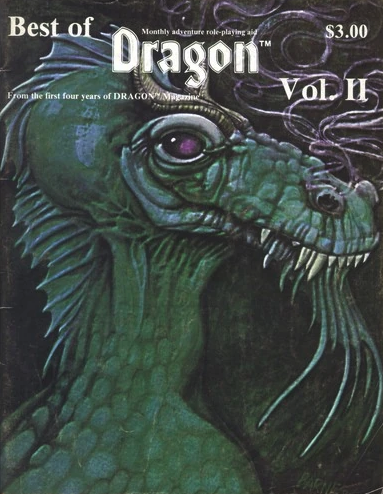 The Hero Wars had its due date brought forward from 1980 to 1982, although its description remained largely unchanged. The same timing update happened to Masters of Luck and Death, along with its name changing to Lords of Fate. At least it was, at the time, slightly encouraging to read that HeroQuest was still due in 1983...
Slightly funny, at least to me, is the recycling of the same scheme of arrows used to link products. I'm not sure why Plunder flows best into Cults of Terror and Griffin Mountain, but who am I to judge? To change it, that clear mylar layer of red arrows, which show up as grey in a greyscale advert, would have needed to be entirely redone.
Lastly, the range of products described show how great 1981 was for RuneQuest and Glorantha, with the RQ2 boxed set, Cults of Prax, Cults of Terror, and Griffin Mountain all listed amongst the more recent products.