Out now in hardcover - Cults of RuneQuest: Mythology
Posted by Michael O'Brien on 9th Oct 2023
Cults of RuneQuest: Mythology
168 pages, full color hardcover – $39.99*
Also available in special leatherette version (a Chaosium.com exclusive) – $90.00*
And at DriveThruRPG – $18.99
*price includes PDF when purchased direct from Chaosium.com and Friendly Local Game Stores that are part of the Bits & Mortar initiative.
Cults of RuneQuest: Mythology is part of the new Cults of RuneQuest sourcebook series for the RuneQuest TTRPG. It contains an indispensable history of the mythology of the storied and epic Bronze Age fantasy world of Glorantha.
A supplement ideal for both players and Gamemasters — A system-free book, Mythology is perfect for any fan of Glorantha, players of other roleplaying games, and anyone with an interest in creative mythology.
An explanation of myths and mythology and how it works in Glorantha — Dozens of Gloranthan myths, ready for players and Gamemasters to draw inspiration from, giving further context to the mythical history of the world.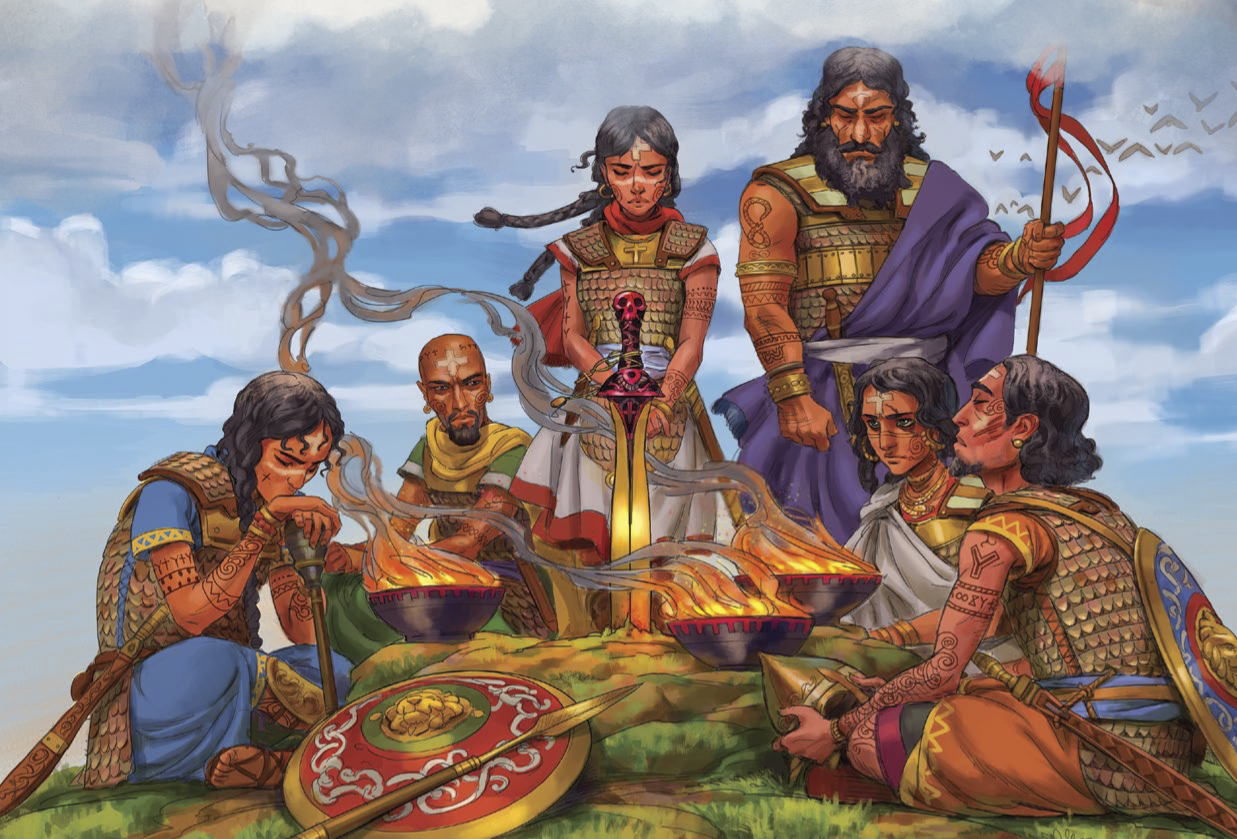 This supplement is an enhancement to Cults of RuneQuest, but is system-free and requires no other book to use.
Please note Cults of RuneQuest: Mythology is not currently available from our Australian warehouse. It should be available later this month.