Out now in Hardback: Rivers of London - the Roleplaying Game
Posted by Michael O'Brien on 19th Apr 2023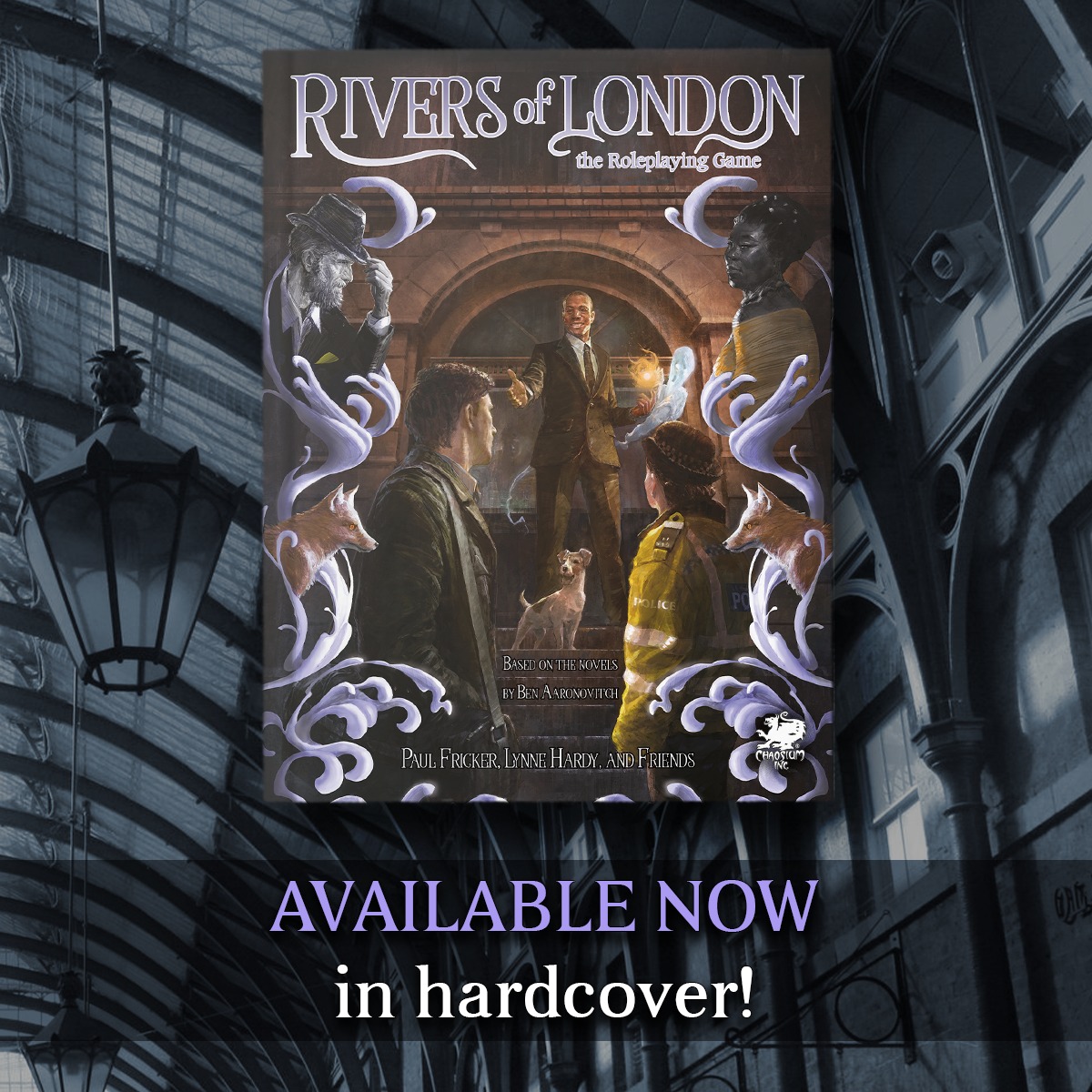 Rivers of London: the Roleplaying Game is now available in hardcover!
Solve mysteries, catch criminals, and come face-to-face with the "demi-monde"—those who have been irreversibly changed by magic!
"A fantastic gateway into tabletop role-playing games… All in all, if this was your first ever role-playing game, you're in good hands... If you're a fan of the series of novels, this game is probably a must-have. Alternatively, if you're looking for something that isn't loaded with well-worn fantasy tropes, then this might be worth considering, especially for novice gamers." — British Fantasy Society.
"A superb realization of a much-loved series, dripping with character while offering fast and streamlined mechanics. Another classic in the making, and deservedly so... Chaosium have been pushing out great game after great game for years now, and this is no exception. A delight." — Paul Mackintosh RPGNet.
Explore Ben Aaronovitch's magical version of London today!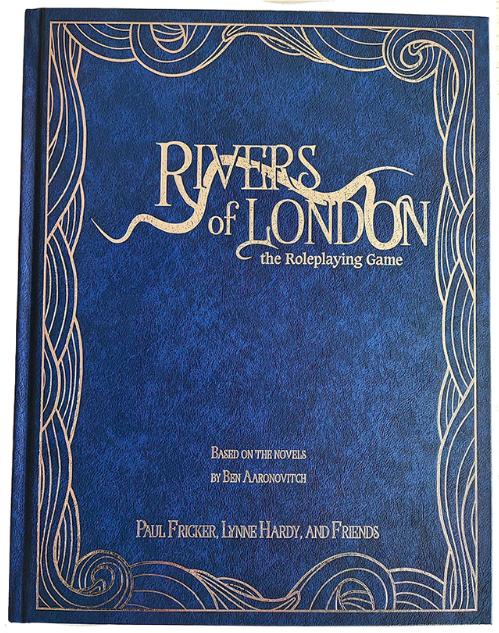 Please note, due to a delayed shipment and circumstances beyond our control, Rivers of London the RPG is not currently available from our Australian warehouse. It will hopefully be available for Australian customers early next week.