New BRP character sheet with hit locations
Posted by Michael O'Brien on 13th May 2023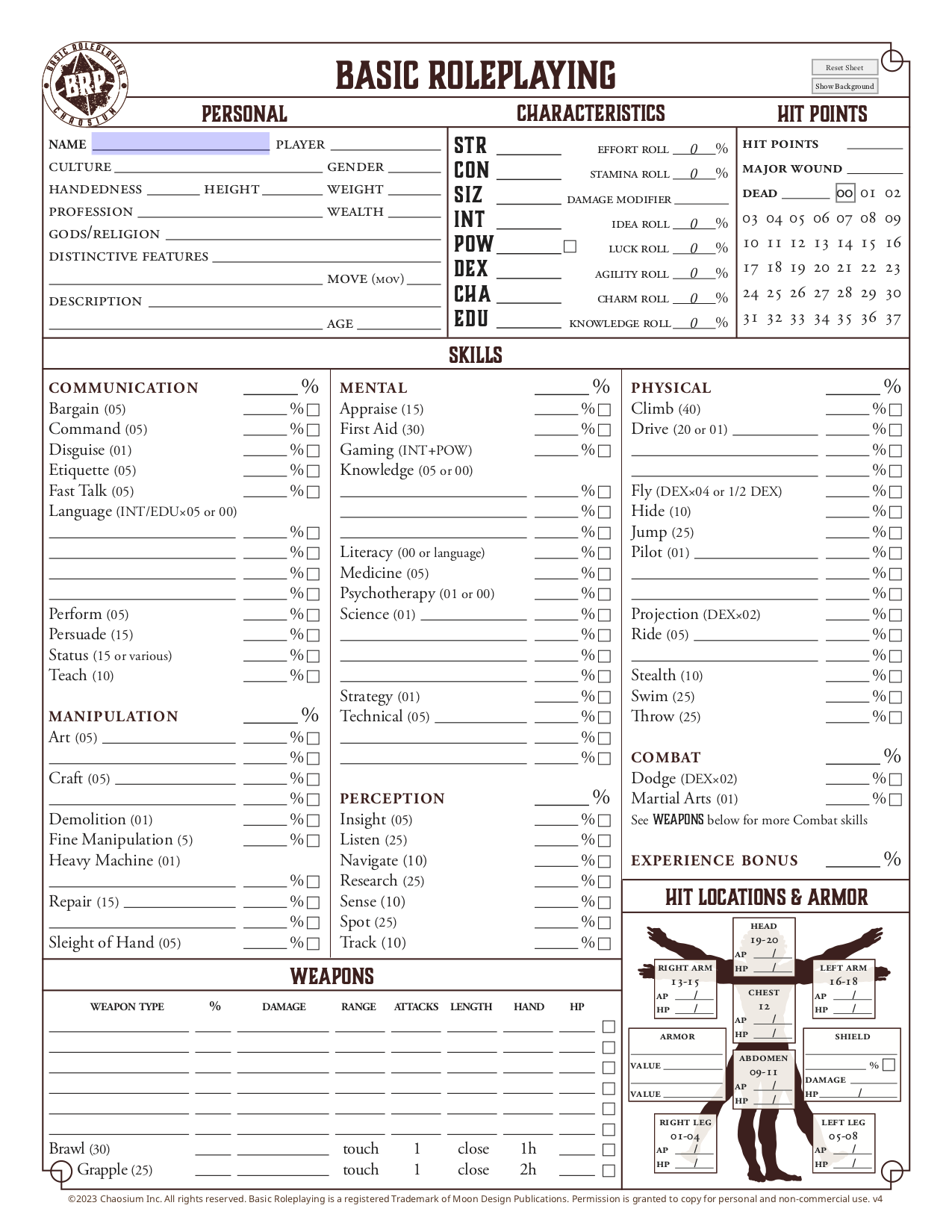 We've added a new character sheet for Basic Roleplaying! The new character sheet, available in blank and fillable versions, features a hit location chart. Download it for free from the Basic Roleplaying Universal Game Engine product page at Chaosium.com, or in the BRP Free Downloads Pack at Itch.io.
Get your copy of Basic Roleplaying Universal Game Engine today!
Basic Roleplaying: Universal Game Engine is available now in PDF:
Buy the PDF direct from Chaosium.com and get the cost of the PDF off the physical version: we'll email you a discount coupon when the hardback is released later in 2023.
Also available in PDF at DriveThruRPG.