Miskatonic Monday #71: Miskatonic Repository creators mark International Women's Day with a special Call of Cthulhu bundle
Posted by Michael O'Brien on 6th Mar 2023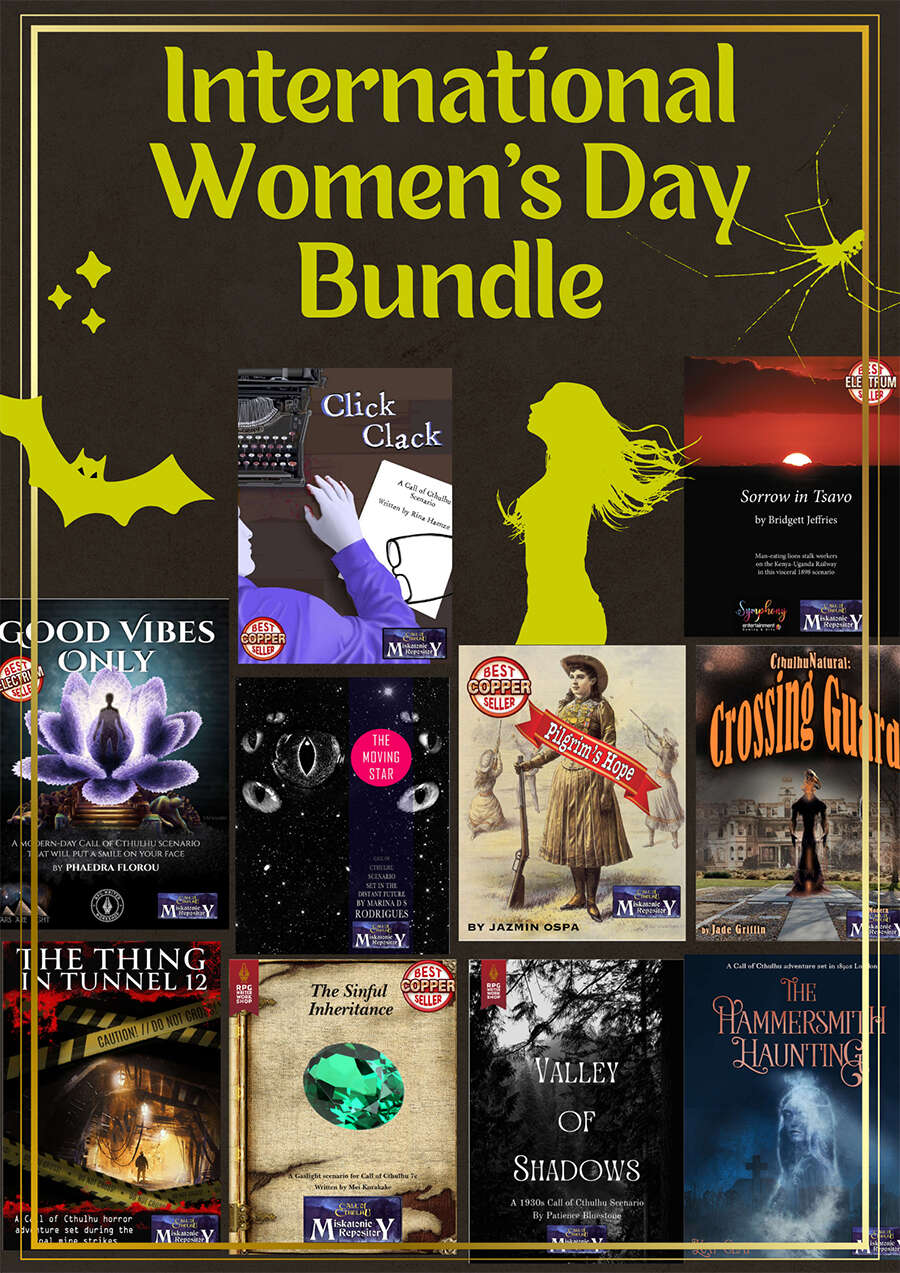 To mark International Women's Day 2023 indie Call of Cthulhu creators have a created a special Miskatonic Repository bundle – save 43%!

The creators of these ten superlative titles include Sabrina Haenze, Jade Griffin, Phaedra Florou and Stars Are Right, Jazmin Ospa, Bridgett Jeffries, Kat Clay, Marina D S Rodrigues, Mei Kurakake, Alison Cybe, and Patience Bluestone.
WHAT IS THE MISKATONIC REPOSITORY?
Are you a Keeper looking for new scenarios and story elements? A player looking for something mysterious to spark a character idea? Is your group looking for eerie ideas to use in your game? The Miskatonic Repository is where you can find —and create —self-published material for the Call of Cthulhu roleplaying game.
Interested in submitting content? Go here to see the guidelines, and here for the additional guidelines. No extra license is required. Get started and download the MS Word template or the InDesign template for Miskatonic Repository submissions, and check out our other free creator resources.