Miskatonic Monday #56: "So, I Wrote My First Adventure"
Posted by Michael O'Brien on 15th Aug 2022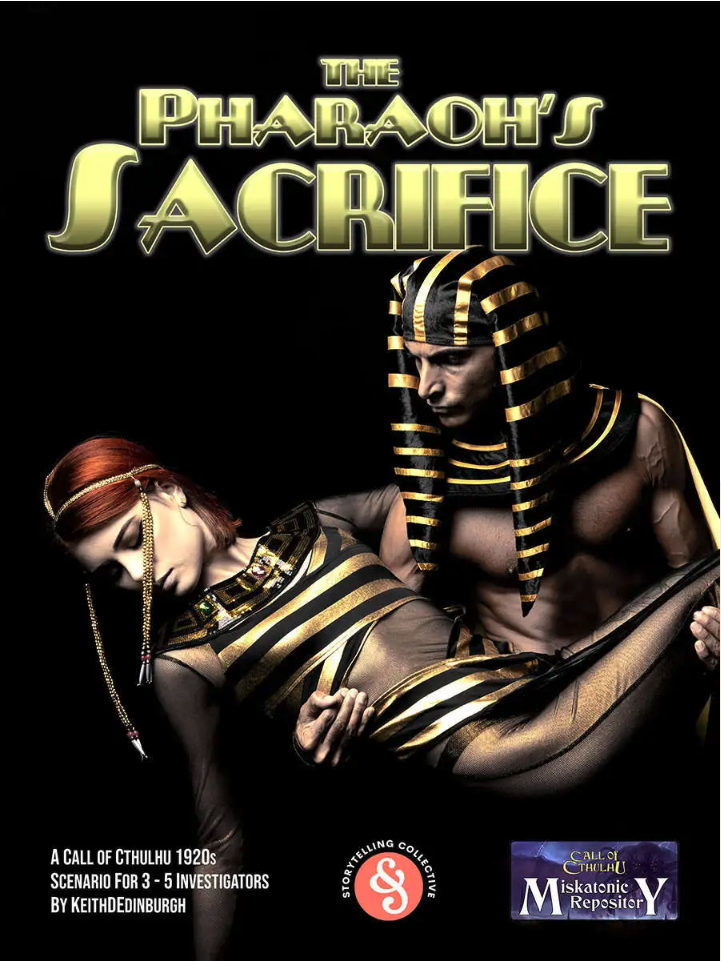 The fruits of last month's Write Your First Adventure' are now coming to bear in the Miskatonic Repository, with a host of new independent Call of Cthulhu titles by first-time creators. Do go check them out!
One such first-time creator is Keith D Edinburgh, and he wrote about the experience on his blog: So, I Wrote My First Adventure. Keith says:
"I'd heard pretty good things about Storytelling Collective's Write Your First Adventure (WYFA) course.
It promised to give you all the guidance, tips and motivation to create a scenario for a tabletop roleplaying game in 30 days.
It did that. And it did a lot more (for me, at least.)
It has successfully reignited my creative spark, and set me off on what I plan and hope to be a long path."
Keith's finished work is a fully designed and published 50-page Call of Cthulhu scenario set in 1920s Edinburgh.
The Pharaoh's Sacrifice
Keith D Edinburgh ($2.95, 50 page PDF)
Looking into the disappearance of an eccentric lecturer from Edinburgh University sets in motion a chain of events that takes investigators on a journey across - and beneath - the historic 1920s streets of Scotland's capital city.
-- Player Handouts for The Pharaoh's Sacrifice --
We will feature more new community content releases, including works by other alumni of the Write Your First Adventure workshop, in the next Miskatonic Monday.
Game Submissions aka Keeper Sign-ups for Miskatonic Repository Convention are officially OPEN!
Game Submissions aka Keeper Sign-ups for Miskatonic Repository Convention (14-16 October 2022) are officially OPEN! Come join in on the fun, the celebration, and the coaching/support for Chaosium's Community Content Program!
Keepers can submit any Call of Cthulhu scenario that's either published or planned for publication on Miskatonic Repository. You don't have to be its author, Miskatonic Repository Con is happy for people to run other creators' scenarios! Submissions are open till September 18.