Miskatonic Monday #41: the Misktonic Repository Halloween 2021 Collection
Posted by Michael O'Brien on 11th Oct 2021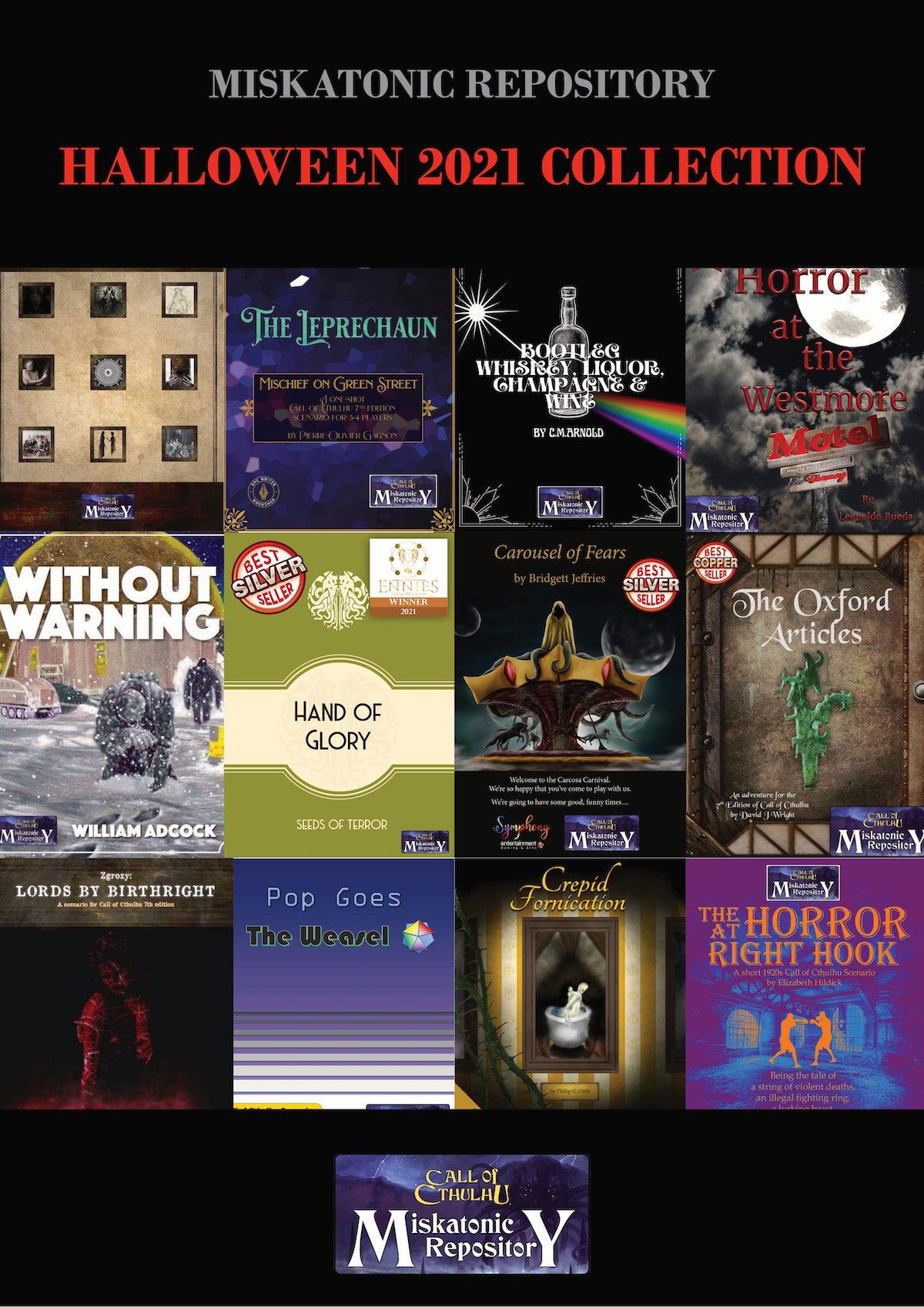 This year's Miskatonic Repository Halloween Collection is live! 480 pages of Call of Cthulhu community content goodness. What's more, the bundle is 60% off until Halloween!
This year's bundle features Allan Carey's ENNIE Award-winning Hand of Glory, and scenarios and supplements by independent creators William Adcock, C.M. Arnold, Pierre-Olivier Gagnon, Marek Golonka, Elizabeth Hildick, Bridgett Jeffries, Philip G. Orth, Leopoldo Rueda, Chris Stewart, and David Wright.
Bundles from 2020 and 2019 are back on sale at 60% off too, until Halloween!:

Under The Miskatonic Repository community content license, Call of Cthulhu fans can make their own work for use with the game line available to the public, using guidelines, templates, and art provided by Chaosium.
Whether you share your content for free or put it up for sale, this program is a digital home for terror that joins the dreamscapes of all who peruse it.