Masks of Nyarlathotep Gamer Prop Set from HPLHS
Posted by Michael O'Brien on 5th Jul 2018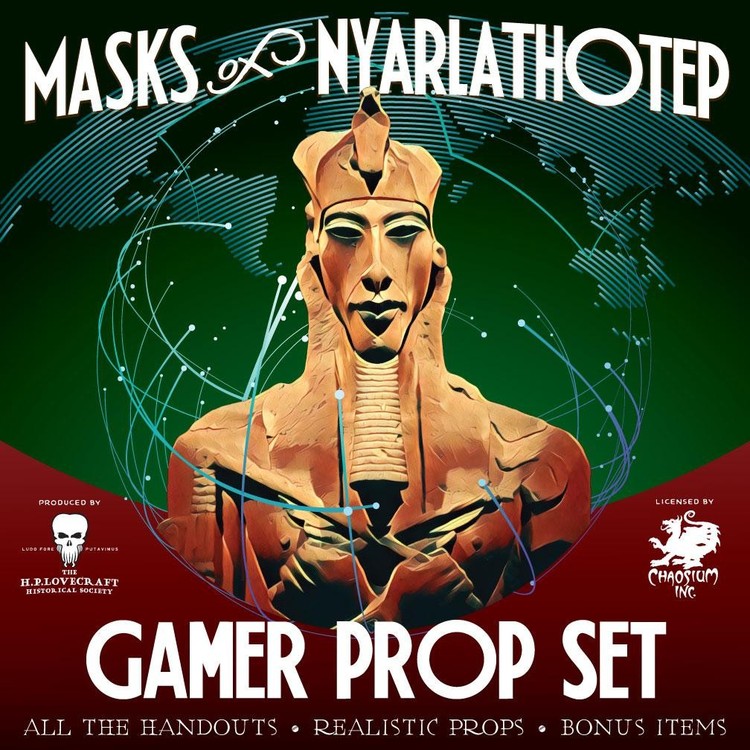 Our friends the HP Lovecraft Historical Society are recording almost seven hour radio play adaption of Masks of Nyarlathotep for their Dark Adventure Radio Theatre.
And with that, they're creating an amazing Gamer Prop Set to enhance your roleplaying fun—"as far as we know, this is the largest, most detailed prop collection ever made for Call of Cthulhu. And probably any other RPG ever."
Here's what you get in the pack, all for an amazing USD$96.00:
All 109 prop documents, handouts, and maps from the Chaosium game supplement, designed and printed in the most realistic manner possible.
Twenty-one more bonus props.
An Ediphone wax cylinder case that holds a custom USB drive containing eight props that are audio files recorded by professional actors (transcripts included).
A set of 6 Nansen Passports issued by the League of Nations and a set of custom passport stamps .
The Masks Gamer Prop set is now open for pre-orders!