Mark Morrison and Penelope Love are Chaosium Con Down Under's Australian Guests of Honour (Sydney, 2-3 May 2020)
8th Feb 2020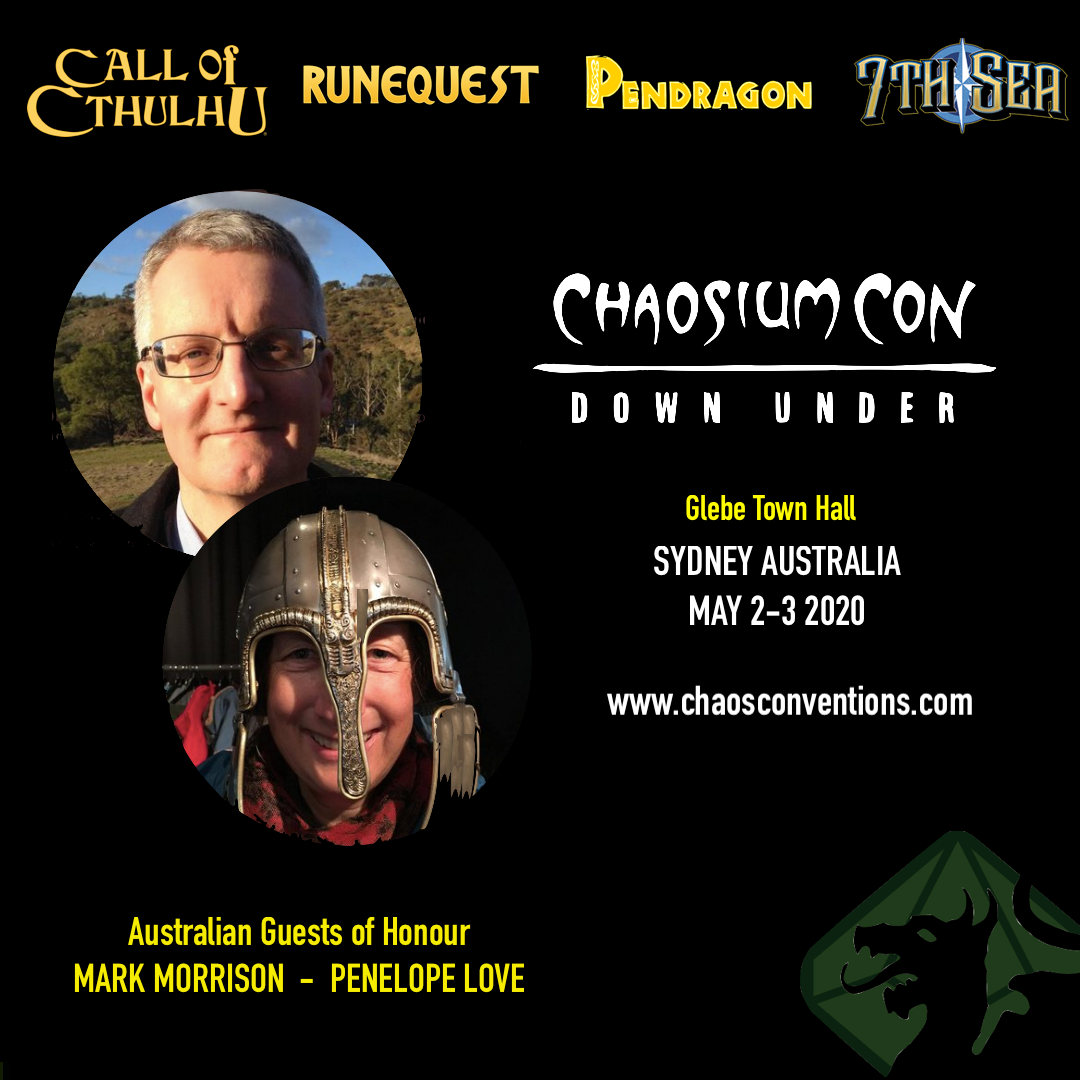 With an extensive array of Chaosium credits between them (Terror Australis, Reign of Terror, Horror on the Orient Express, and much, much more), we are delighted to announce MARK MORRISON and PENELOPE LOVE as Australian Guests of Honour for Chaosium Con Down Under!
Mark Morrison won second prize in a White Dwarf scenario-writing contest in 1985, and has never looked back! In addition to his extensive Call of Cthulhu credits, Mark was a story consultant for Call of Cthulhu The Official Video Game, and is now a partner in Campaign Coins, making real metal coins for tabletop gaming.
Along with her scenario writing accomplishments, Penelope Love's Mythos fiction includes Cthulhu's Dark Cults, Made in Goatswood, Madness on the Orient Express, Heroes of Red Hook, Tales of Cthulhu Invictus and the World Fantasy Award winning anthology She Walks in Shadows. Her most current Call of Cthulhu project is upcoming Cthulhu by Gaslight campaign supplement The Curse of Seven.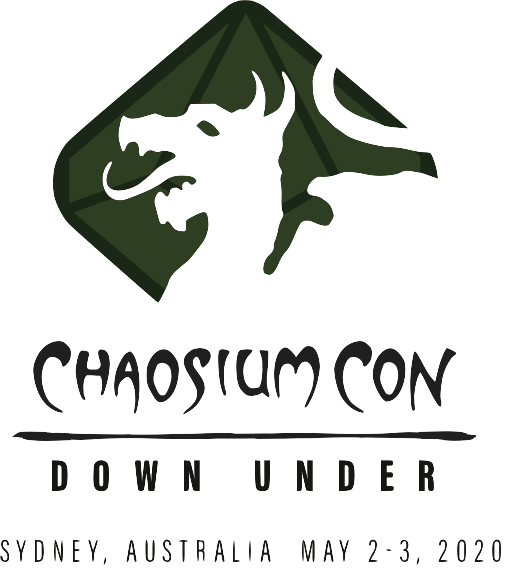 About Chaosium Con Down Under
Chaosium Con Down Under takes place on 2-3 May, 2020 at the evocative and historic Glebe Town Hall in inner Sydney, Australia. We're planning a boutique yet captivating program that's going to be in parts mythic, epic, heroic and horrific, with Chaosium's favourite games on offer including Call of Cthulhu, RuneQuest, Pendragon, 7th Sea, HeroQuest, and more.
Ticketing opens later this month, and spaces are strictly limited due to the boutique size of the venue. Sign up to our Chaosium Con Down Under mailing list to be the first to know when ticketing opens!
We are also currently recruiting GMs, who get free entry to the convention: details here.