Lords of the Middle Sea RPG update: the cover art, a work-in-progress
Posted by Michael O'Brien on 3rd Jan 2021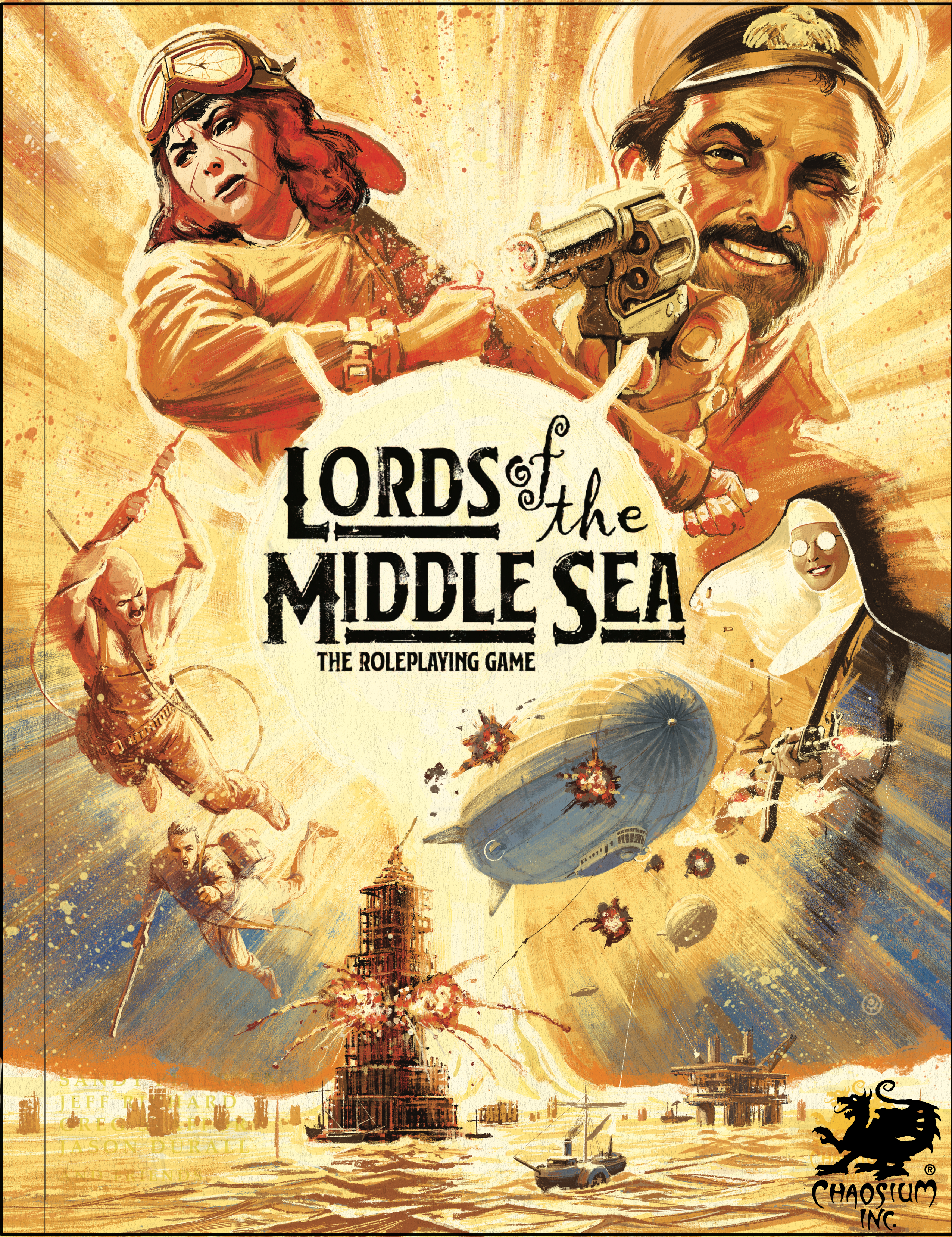 In July last year we announced Lords of Middle Sea: The Roleplaying Game is in development. Based on Lynne Willis's 1978 futuristic proto-Steampunk board game, set in the post-apocalyptic ruins of a flooded North America, the tabletop RPG utilizes a streamlined version of the Basic Roleplaying system.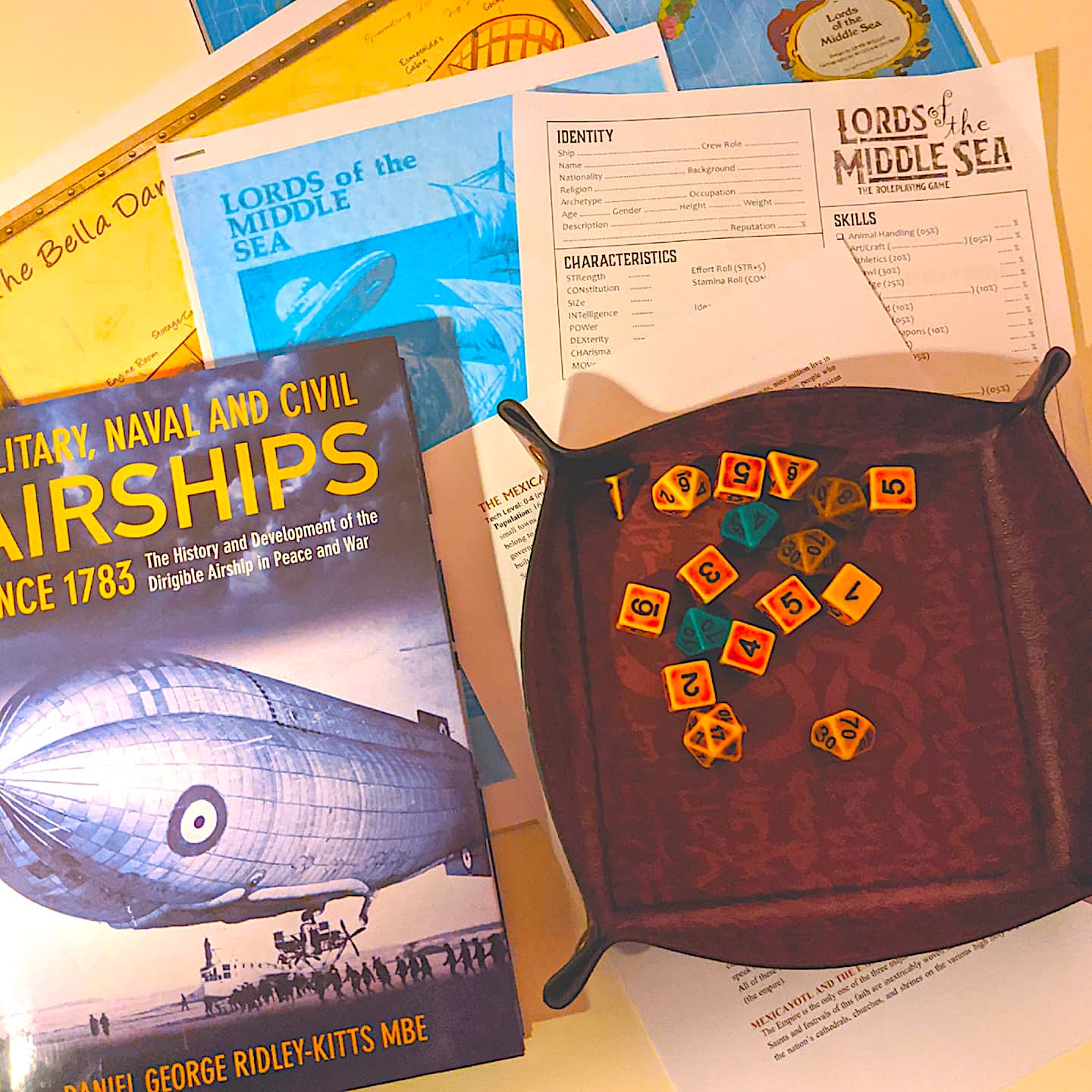 While writing and playtesting continues, the project's creative director Jason Durall has also been working on concept art for the game. Here's a work-in-progress of the cover! It's by acclaimed Finnish artist Ossi Hiekkala (Flamme Rouge, Honshu, Eclipse, Nations, Castell, etc).
The figures depicted on the cover are pregens and characters from the in-house playtest campaign, shown at right.
For more about the upcoming game, see Jason's recent EN World interview.