Legendary video game director Hidetaka Miyazaki cites the RuneQuest TTRPG as a key influence for his coming game Elden Ring
Posted by Michael O'Brien on 3rd Jan 2022
Did you know legendary video game director Hidetaka Miyazaki (Souls, Bloodbourne) is a long-time fan of our RuneQuest tabletop roleplaying game? His eagerly-awaited new game Elden Ring is due out next month—and he's specifically cited RuneQuest as one of its key influences.
Read more about it at Screen Rant: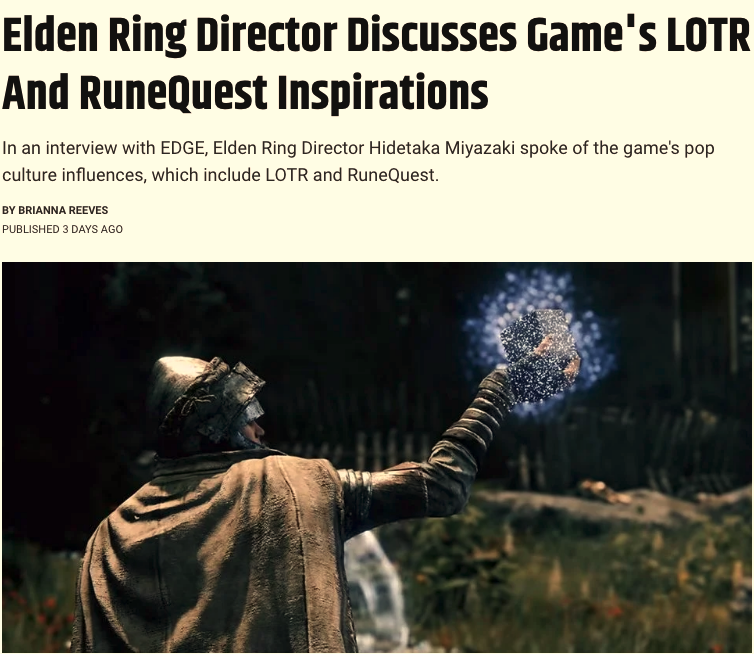 BTW Miyazaki created Elden Ring in collaboration with George R.R. Martin, who has noted Chaosium games SuperWorld (by his friend Steve Perrin) and Call of Cthulhu as creative influences of his own.