Journey to Jonstown #40: The Six Paths is now available in print, with the proceeds supporting trans charities
Posted by Michael O'Brien on 17th May 2022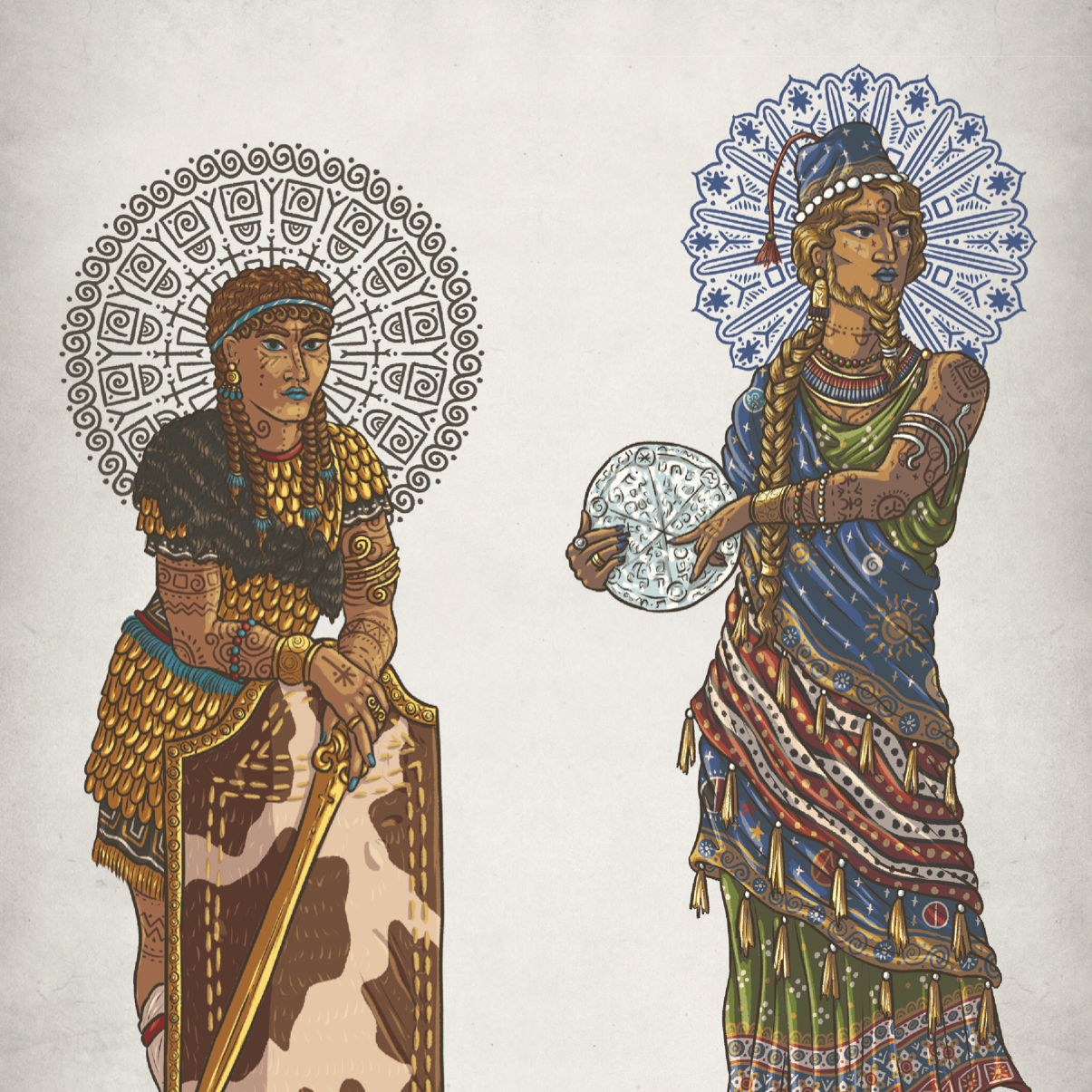 The Six Paths is Edan Jones's RuneQuest sourcebook on gender among the Heortling Tribe of Dragon Pass. Beautifully illustrated by 2021 Greg Stafford Award winner Katrin Dirim, it features the cults of Heler, Nandan and Vinga, and includes six example characters exploring the gender identities.
Margaret Gill, Katrin Dirim, and Alex Hall all provided guidance, and the new 28 page softcover print edition was prepared by Nick Brooke.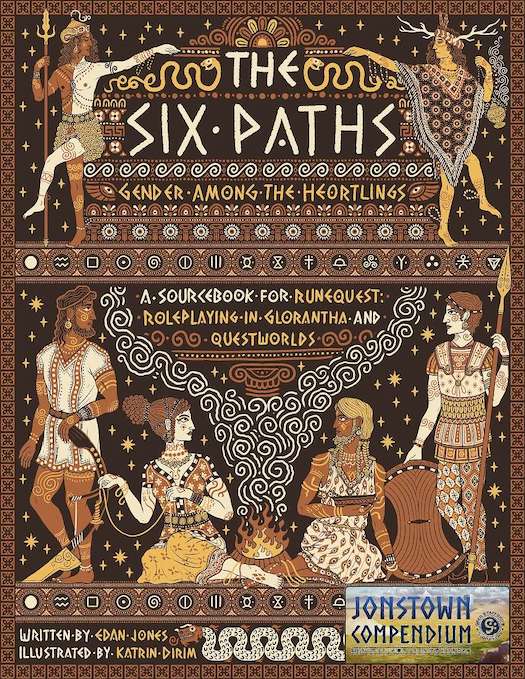 This Jonstown Compendium release is Pay-What-You-Want*, with the creators asking you to please consider donating whatever amount you would have paid for this to your local LGBT+ charity.
The author share of proceeds will be donated to the UK charity Mermaids, while Chaosium's share will be donated to the Transgender Law Center.
*if you order the print version, the minimum you must pay is USD$3.29 to cover the materials cost.
What is the Jonstown Compendium?
Are you a Gamesmaster looking for new scenarios and story elements? A player looking for something mysterious to spark a character idea? Is your group looking for more Gloranthan goodness to use in your game?
The Jonstown Compendium is where you can find —and create —self-published material for your Gloranthan roleplaying games.