Journey to Jonstown #4 - Jonstown Compendium releases are the Top Four best-selling community content titles on DriveThruRPG
Posted by Michael O'Brien on 31st Mar 2020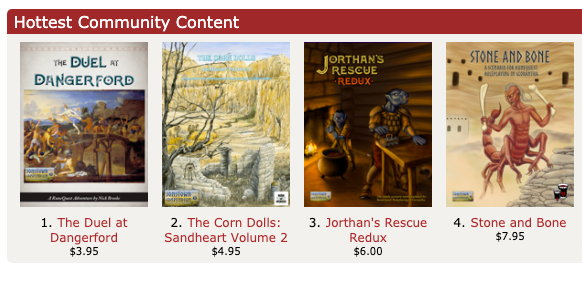 JONSTOWN COMPENDIUM releases currently make up the top four best-selling community content releases on DriveThruRPG. And there are two further Jonstown Compendium releases in the Top Ten (plus one Miskatonic Repository release, so that's seven out of ten of the top community content releases on DriveThruRPG coming from the Chaosium creator community!) Congratulations to the creators!
Here is the newest release in Jonstown Compendium, currently coming in at #2 on DriveThruRPG behind 'The Duel at Dangerford', which we highlighted in the previous instalment of Journey to Jonstown:
The Corn Dolls: Sandheart Volume 2
Jonathan Webb ($4.95, 45 page page PDF)
A pestilence threatens the crop at Cliffheath. It festers at the very edge of Sun County and the Sandheart Militia are sent to investigate. Their orders are simple – purge the area of disease. But what caused it and where is the source? The clock is ticking. Can the militia solve the mystery before the situation spirals out of control?
The Corn Dolls is an investigation-based adventure set in the district of Sandheart (detailed in Tales of the Sun County Militia – Sandheart Volume 1). It is a non-linear adventure requiring the players to follow leads and react to events. At 45 pages it includes ten handouts/stead maps, a map of Cliffheath, information on each of five farmsteads, key NPC stats and a timeline of events. It is expected to take between two and five sessions to complete.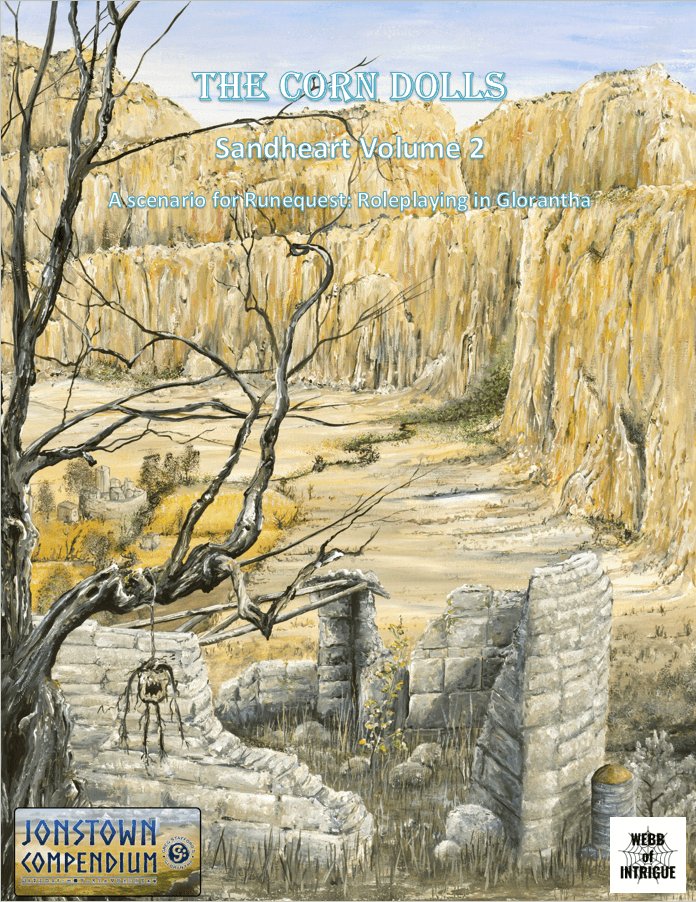 Want to take part in the Jonstown Compendium Community Content Program?
Under the Jonstown Compendium community content license, fans of Greg Stafford's world of Glorantha can sell and share their own material on DriveThruRPG.
Check out the Jonstown Compendium Guidelines and start creating!