Join the Harlem Unbound 2nd Ed Preview List!
Posted by Michael O'Brien on 20th Nov 2018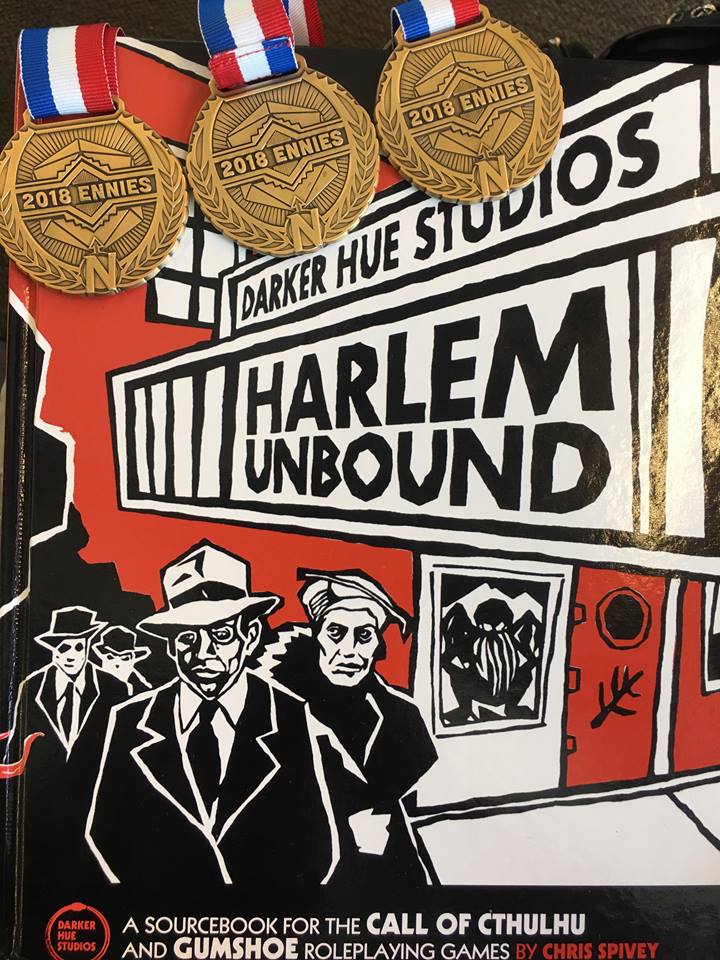 Earlier this year we were pleased to announce that Chaosium is to publish a new edition of Chris Spivey's critically acclaimed Call of Cthulhu supplement Harlem Unbound.
Chris and his team are now hard at work on the new edition, which features additional scenarios, new maps and new art. And if you sign up to our special Harlem Unbound 2 pre-release list you'll be able to get an insight into the creation and development of the new edition, as we share exclusive previews, art, maps and special content.
The first item we're sharing in the preview list is a part of the new maps for Harlem Unbound.
Here's what Chris has to say about the plans for cartography in the new edition:
Harlem Unbound Second Edition is breaking out the swagger and bringing maps. Maps are essential to fully convey the city, the scenario and allow Keepers a quick reference for the players. The first edition had a map but it was high on my list of things to improve for the Second Edition. Every scenario will have a map with the key locations highlighted and in a slightly different style to match the scenario.

Here's a sample of one the Keeper Maps, for one of the scenarios in the book (full size version available at the preview site). Cartographer is Alex Mayo.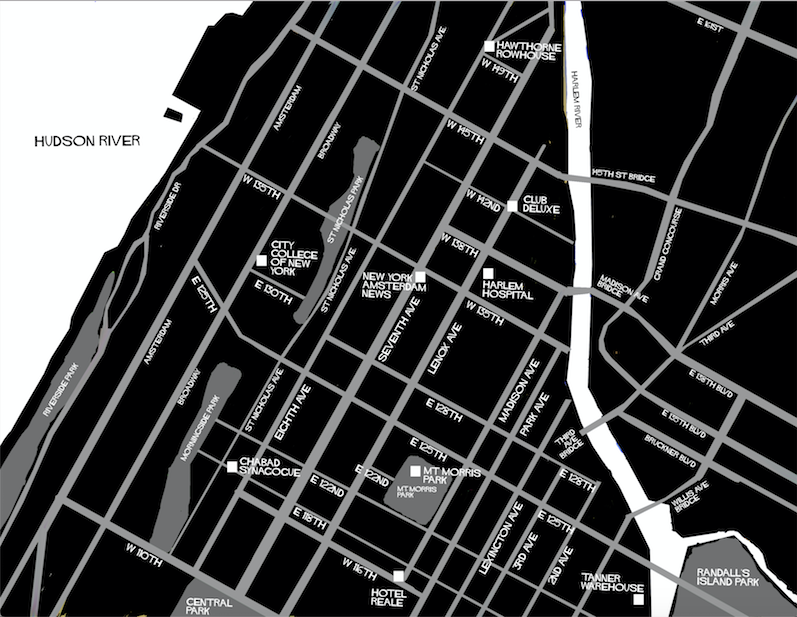 However, the piece de resistance will be the Harlem City map, which we're still working on. Much like the old school Arkham foldout map, Harlem Unbound Second Edition will have a large map for the players to use during the session, as they race to discover clues or stroll down the city streets. You hear that? it's the sound of jazz floating from windows, the chill of knowing you are finite but the eternal hope of one more song. One more day.
Sign up to the Harlem Unbound Preview List here:
http://eepurl.com/dOa3QX