Harlem Unbound on Roll20: Now Available for Pre-Order!
Posted by Michael O'Brien on 17th Aug 2020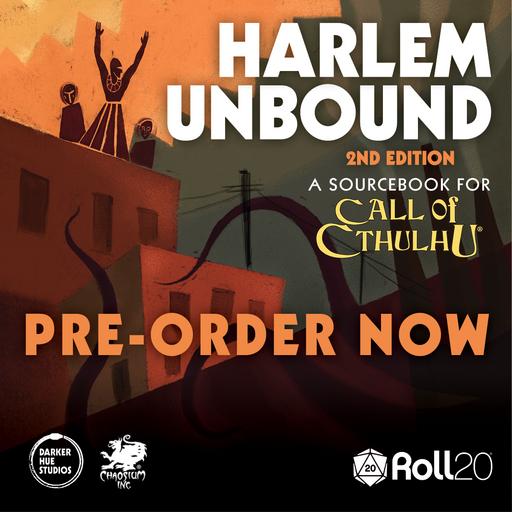 Harlem Unbound 2nd Edition is coming to the Roll20 virtual tabletop!
Preorder here: https://marketplace.roll20.net/browse/bundle/7464/harlem-unbound
Play with less prep - this is what you get:
Seven Call of Cthulhu scenario adventures with book assets and information fully integrated for the VTT, including over 100 NPCs and 14 maps with GM layer information and Dynamic Lighting support (requires plus / pro subscription), rollable tokens, rollable tables, and macros.
Note: this is a pre-order; the Bundle will unlock on Wednesday August 26 3:00PM GMT+10