ENNIES Spotlight: Call of Cthulhu Classic Prop Set
Posted by Michael O'Brien on 23rd Jul 2022
The Call of Cthulhu Classic Prop Set has received three nominations in the 2022 ENNIE Awards: BEST AID/ACCESSORY - NON DIGITAL, BEST PRODUCTION VALUES and PRODUCT OF THE YEAR!
These are some of the SIX nominations that Chaosium and our creative partners have received for the Call of Cthulhu RPG this year.
Back in 2019 our creative partners at The H.P. Lovecraft Historical Society won three ENNIES, including Product of the Year for their amazing Masks of Nyarlathotep Gamer Prop Set. And now, in 2022 with their Call of Cthulhu Classic Prop Set, they've raised the bar to new levels of detail and realism to enhance fun and test sanity. "This is the most amazing thing I have ever seen," said the Modern Mythos podcast.
So please show Sean Branney, Andrew Leman and the HPLHS team your support: ENNIES voting is open now!
https://vote.ennie-awards.com/vote/2022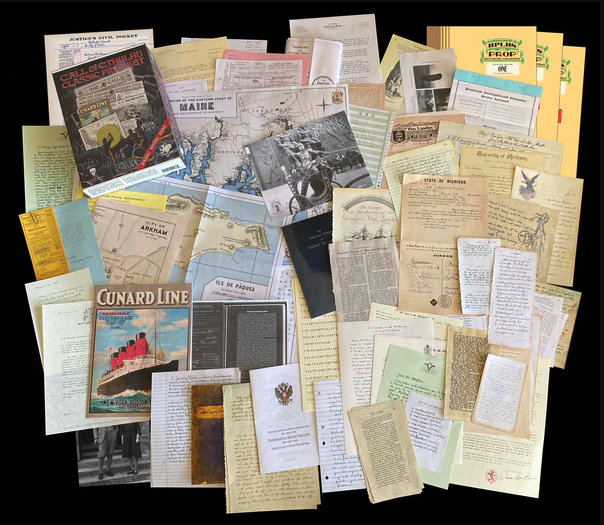 Chaosium congratulates all the nominees in this year's awards. Voting is open to July 24. The winners will be announced at the ENNIES Awards ceremony on August 5th at 8PM.