'Designing Role-playing Games': Call of Cthulhu creative director Mike Mason to talk at the National Library of Scotland, Nov 7th
Posted by Michael O'Brien on 10th Sep 2023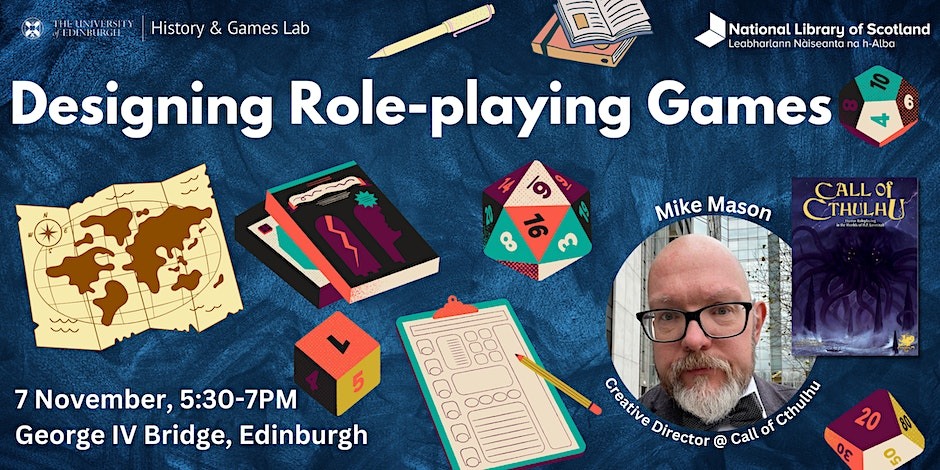 Designing Role-playing Games
Writer and game designer Mike Mason discusses the process of writing for role-playing games.
National Library of Scotland, George IV Bridge Edinburgh EH1 1EW, United Kingdom
7 November, 5:30PM-7:00PM
In addition to talking about conceiving, writing, and revising role-playing scenarios, Mike will discuss using real-world history in game writing. Mike will also guide the audience through the process of creating a Call of Cthulhu scenario based on the National Library of Scotland's history and collections. Mike's talk will be followed by a brief introduction to the library's resources for aspiring or experienced game writers.
This is event is presented in collaboration with the University of Edinburgh's History & Games Lab.
Attendance is free but ticketed: please register at Eventbrite.