Cthulhu Chronicles Announces Open Beta for Android
Posted by Michael O'Brien on 13th Sep 2018

As soon as our friends at MetaArcade launched Cthulhu Chronicles on iOS in July, they heard one question over and over again, asked loudly and passionately: when is the game coming to Android? Finally, after a feverish few weeks of development and testing, they are ready to answer this question: you can play Cthulhu Chronicles on your Android device right now!
To get it, just download the Open Beta from the Google Play store.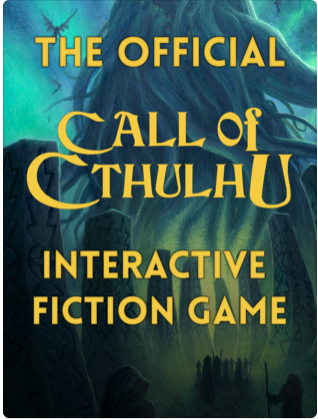 What is Cthulhu Chronicles?
Cthulhu Chronicles is an interactive fiction game for mobile devices, adapted from Chaosium's Call of Cthulhu tabletop RPG. So far, 9 adventures have been released, which tie together into a single 'Adventures in Lovecraft Country' campaign. A second campaign, 'Mythos Across America', is coming soon.
You have 6 characters to choose from when playing, and each has different attributes and backstories that affect how the game unfolds.
The story is set in 1920s Massachusetts within the Cthulhu Mythos created by H.P. Lovecraft. Players grapple with safety and sanity in a world of ever-encroaching horrors.
Cthulhu Chronicles is currently available on iOS, with an Android version in development.