Congratulations to our 2023 ENNIES winners
Posted by Michael O'Brien on 4th Aug 2023
Chaosium Congratulates our 2023 ENNIES Awards winners!
Congratulations to all the other winners and nominees! Many thanks to the ENNIES judges for shortlisting our products, and the members of the Chaosium tribe, fans, and supporters for your support.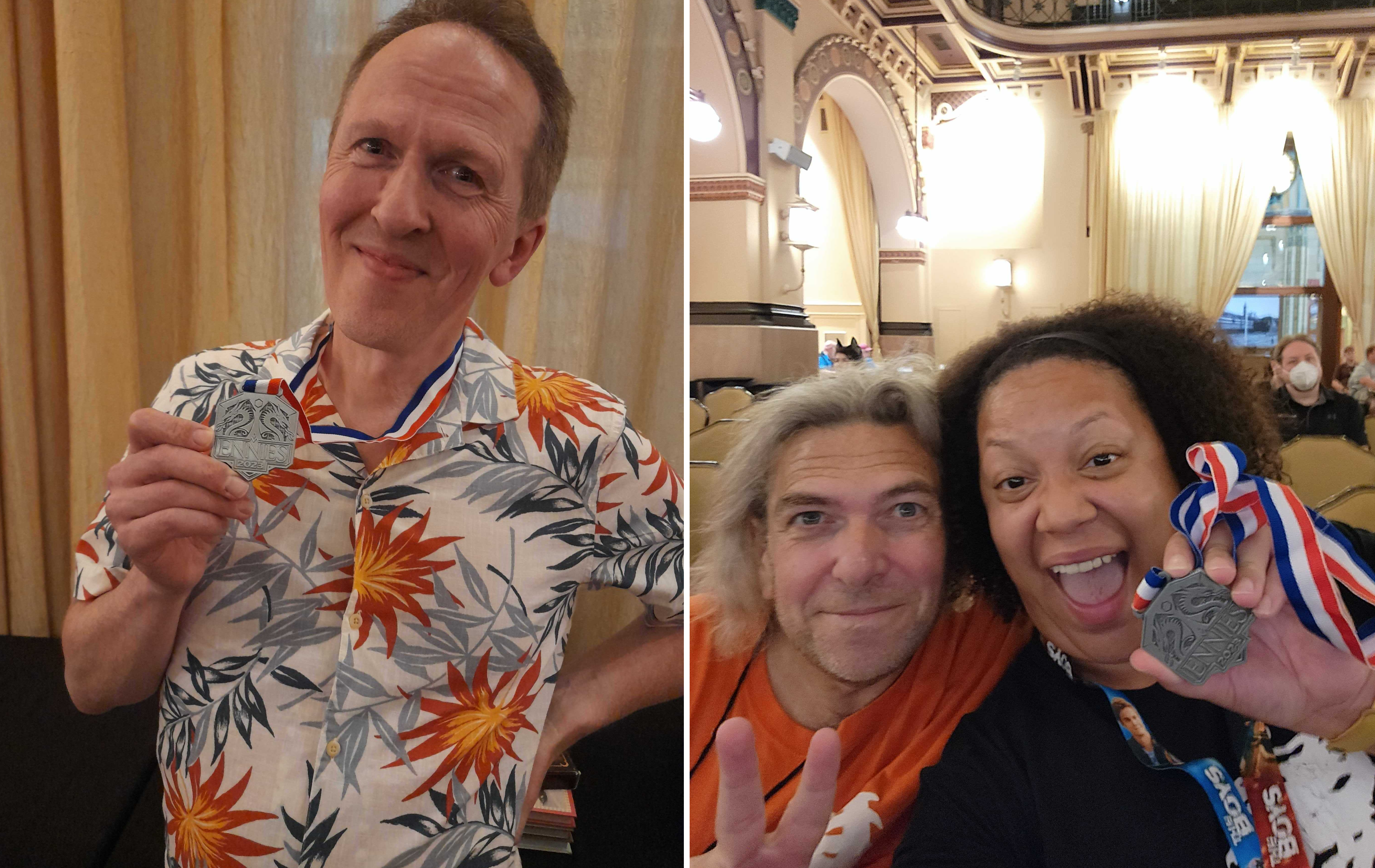 L: Paul Fricker with the silver Best Rules ENNIE award for Rivers of London: The Roleplaying Game.
R: Bridgett Jeffries collected S.R. Sellen's silver Best Electronic Book award on his behalf. Joining her in this photo at the ceremony is Chaosium's Dustin Wright.