Coming up at PAX AUS: Chaosium Presents: Call of Cthulhu Live! (Oct 7)
Posted by Michael O'Brien on 28th Sep 2023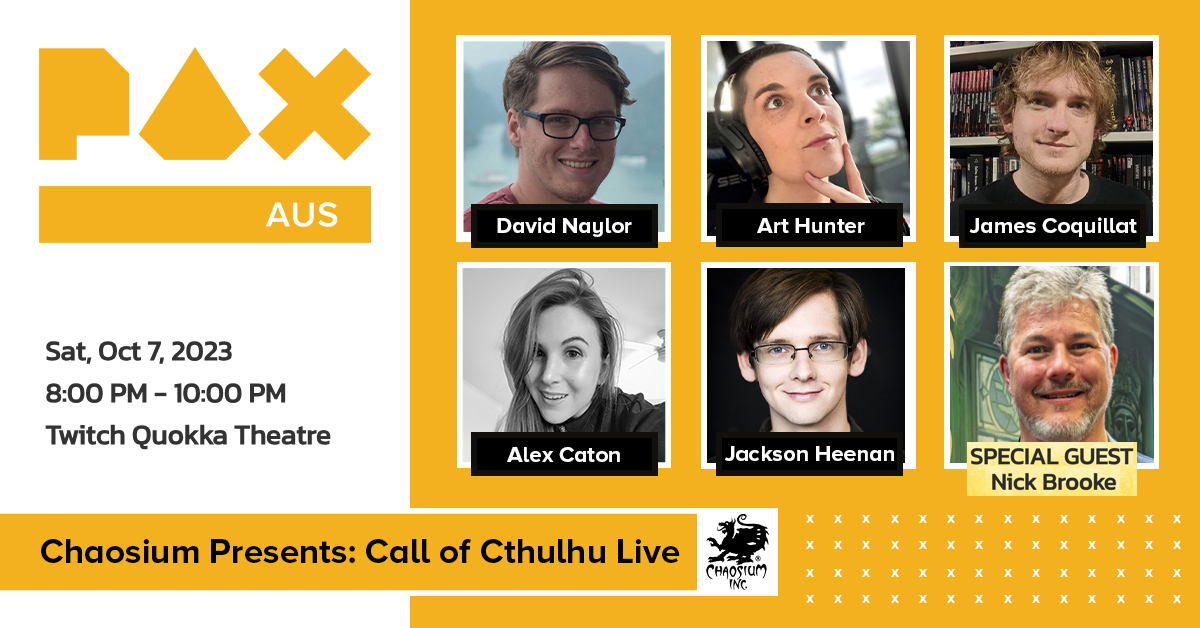 It's the official Call of Cthulhu Stream of Chaos live from PAXAUS! Join us for a 2-hour one shot actual play of the Call of Cthulhu TTRPG, full of unknowable horror, and maybe a laugh or two!
Live at the Twitch Quokka Theatre at the Melbourne Conference and Exhibition Centre, and streamed on PAX AUS's Twitch channel, Saturday October 7 at 8:00PM AEST.
Featuring, from Chaosium's Stream of Chaos:
David Naylor (He/Him)
Jaime Coquillat (He/Him)
Art Hunter (They/Them)
Alex Catton (She/Her)
Jackson Heenan (He/Him)
Plus PAX AUS Special Guest!
Watch what fun everyone had at last year's PAX AUS, featuring PAX AUS Special Guest Bridgett Jeffries: