Chaosium congratulates our community content nominees in the 2021 ENnies
Posted by Michael O'Brien on 13th Aug 2021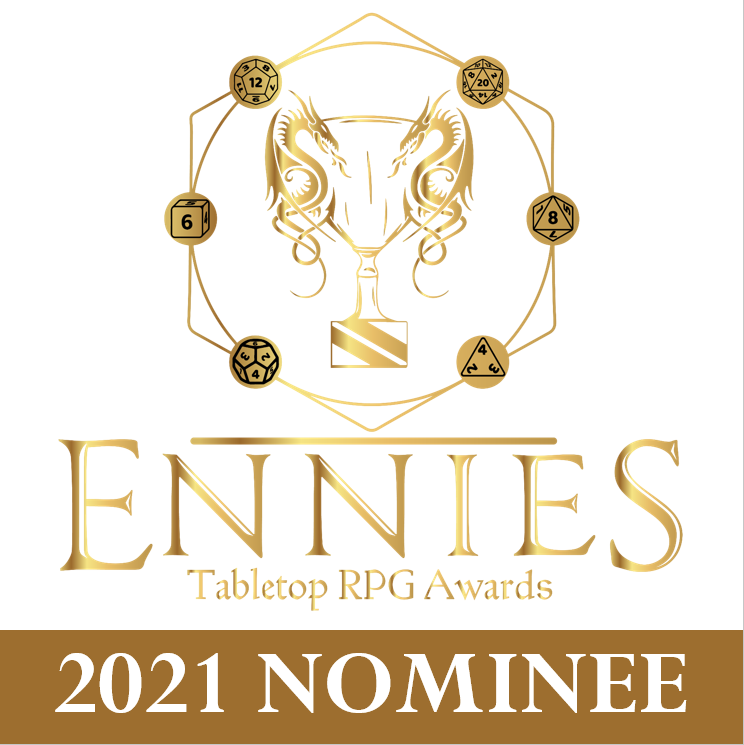 Chaosium congratulates creators from our Miskatonic Repository and Jonstown Compendium community content programs who received nominations in this year's ENnie awards!
2021 Nominees – Best Organised Play (Community Content)
Under the Miskatonic Repository community content license, Call of Cthulhu independent creators can make their own work for use with the game line available to the public on DriveThruRPG, using guidelines, templates, and art provided by Chaosium. The Jonstown Compendium is the similar platform for self-published RuneQuest roleplaying game content.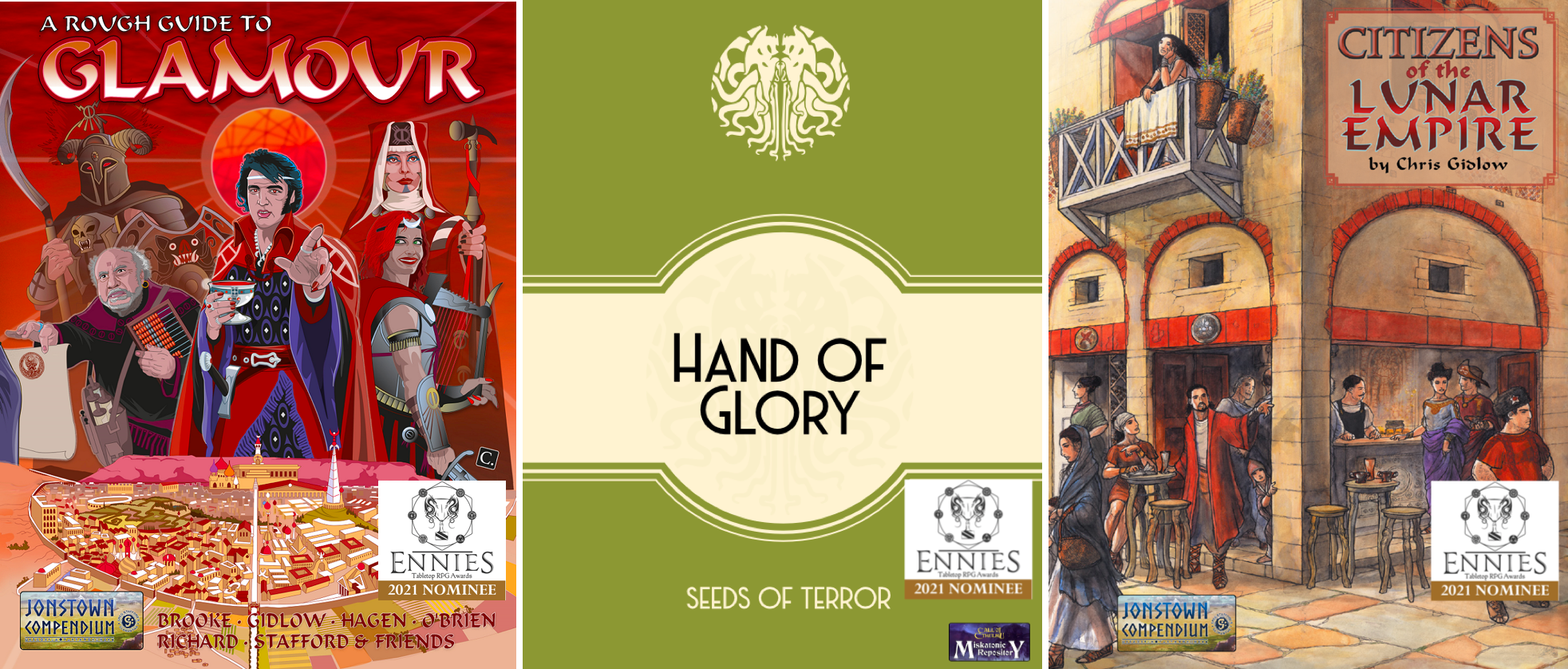 nb Chaosium itself did not submit any products for consideration for this year's awards.
"We've won our fair share of ENnies recently – 30 ENnie Awards from 34 nominations in the last five years. We're giving other, smaller, publishers an opportunity, and encouraged the independent creators in our community content programs to enter instead," said Chaosium vice president Michael O'Brien.
Important Dates:
August 18, 2021 – August 27, 2021 – Voting Opens!
September 17th, 2021 at 8:00 PM EDT – ENNIES 2021 Ceremony