Chaosium at the Powerhouse Museum, Sydney Australia (Sept 28)
Posted by Michael O'Brien on 15th Sep 2023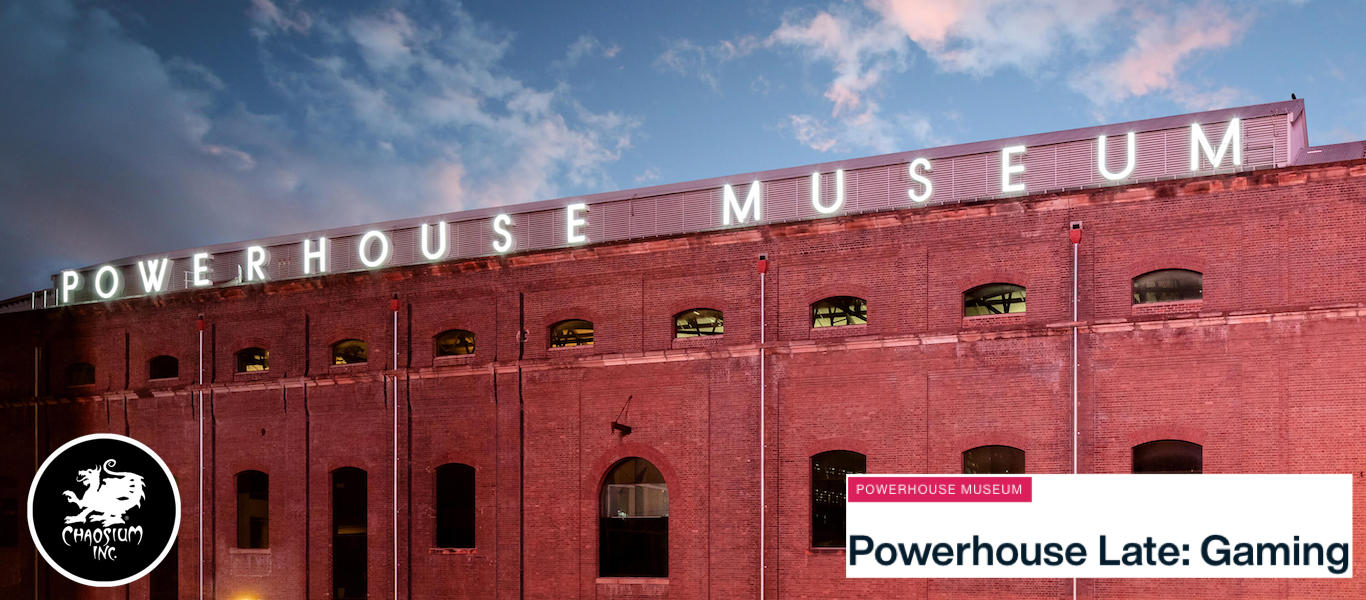 Chaosium's Michael O'Brien and Andrew Bean will be at Powerhouse Late: Gaming, an Australian games industry networking and showcase event staged by the Powerhouse Museum in Sydney, New South Wales on September 28th.
Powerhouse Late: Gaming celebrates the breadth of Australian game innovation through live performances, local game developer showcases, tabletop arenas and immersive game experiences. With the assistance of long-time Cult of Chaos GM Pete Shanahan, MOB and Andrew will be introducing Chaosium games to attendees.
Our friends from the Australian Roleplay Community (ARC) will also be in attendance, showcasing locally developed TTRPGs.
The event is free and open to all but registration is recommended.