Chaosium at Gen Con 2021 - Where to find us
Posted by Michael O'Brien on 15th Sep 2021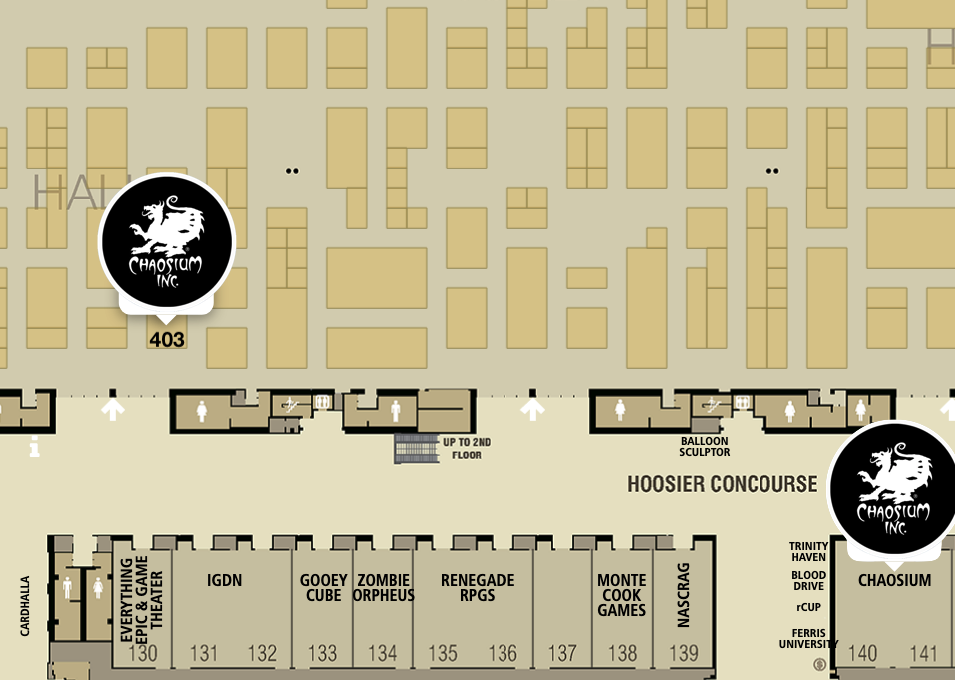 Gen Con Indy (September 16-19)
Chaosium is back at Gen Con! If you're attending, do come visit us at Booth #403 in the main dealer hall.
And not far away we have our own dedicated area for game sessions. Find us in Room 140-141 a short stroll along the Hoosier Concourse. There we'll be running our dozens of sessions of Call of Cthulhu, RuneQuest, Pendragon, 7th Sea, and QuestWorlds Glorantha.
Plus Gen Con Online!
Meanwhile, for everyone who can't be in Indy, Gen Con Online is back for 2021, and we're running some 80 online games including Call of Cthulhu, RuneQuest, Pendragon, and Questworlds, along with our special VIP Creators' Series.
Whether online or in person, here's a grateful note of appreciation from the Chaosium team to all the volunteer GMs from our Cult of Chaos GM program who are helping make this year's Gen Con a success!